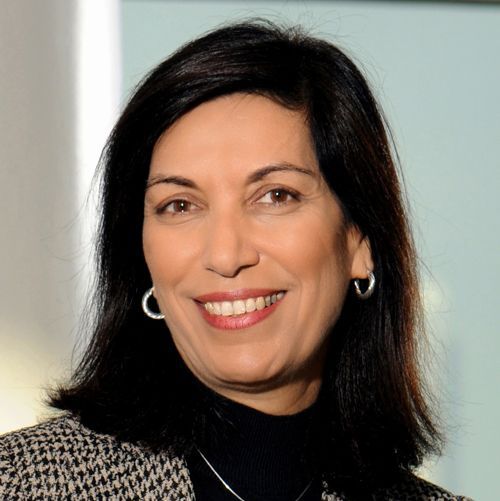 Email
Is this you?Log in to edit your profile.
Positions
Professor

Molecular and Human Genetics
Baylor College of Medicine

Director

Jan and Dan Duncan Neurological Research Institute
Texas Children's Hospital

Investigator

Howard Hughes Medical Institute

Professor

Pediatrics - Neurology and Developmental Neuroscience
Baylor College of Medicine

Professor

Neuroscience
Baylor College of Medicine

Professor

Program in Developmental Biology
Baylor College of Medicine

Professor

Program in Integrative Molecular and Biomedical Sciences
Baylor College of Medicine

Professor

Program in Translational Biology & Molecular Medicine
Baylor College of Medicine

Ralph D. Feigin, M.D. Endowed Chair

Baylor College of Medicine
Houston, Texas, United States

Member

Dan L Duncan Comprehensive Cancer Center
Baylor College of Medicine
Houston, Texas, United States
Education
BS from American University Of Beirut

01/1976 - Beirut, Lebanon

MD from Meharry Medical College

01/1979 - Nashville, Tennessee, United States

Post-Doctoral Fellowship at Baylor College Of Medicine

01/1985 - Houston, Texas, United States
Certifications
General Pediatrics

American Board of Pediatrics
Honors & Awards
Honorary Doctorate of Science

Yale University (01/2014)

March of Dimes Prize in Developmental Biology

March of Dimes (01/2014)

Sckolnick Prize

McGovern Institute for Brain Research at MIT (01/2014)

The Pearl Meister Greengard Prize

The Rockefeller University (01/2013)

Dickson Prize in Medicine

University of Pittsburg School of Medicine (01/2013)

Gruber Prize in Neuroscience

01/2011

International Rett Syndrome Foundation's Circle of Angels Research Award

01/2009

Vilcek Prize for Biomedical Research

01/2009

National Academy of Sciences

01/2004
Elected

Institute of Medicine, National Academy of Sciences

01/2000
Elected

Texas Women's Hall of Fame Award

Abilene, TX (01/2008)
Texas Governor's Commission for Women

Bernard Sachs Award

01/2001
Child Neurology Society

Sidney Carter Award

01/1998
American Academy of Neurology

Soriano Award

01/1998
The American Neurological Association

Javits Award

01/1998
NINDS Council, National Institutes of Health

E. Mead Johnson Award

01/1996
Society of Pediatric Research

Kilby Award for Extraordinary Contributions to Society

01/1995

Bristol-Myers Squibb Neuroscience Distinguished Achievement Award

01/2006

Marion Spencer Fay Award

Philadelphia, PA (01/2009)
Drexel University College of Medicine

Robert J. and Claire Pasarow Foundation Award in Neuropsychiatry

Los Angeles , CA (01/2007)

Neuronal Plasticity Prize

Lisbon, Portugal (01/2004)
IPSEN Foundation

Marta Philipson Award in Pediatrics

Stockholm, Sweden (01/2004)
Philipson Foundation for Research

Honorary Doctorate of Science

Nashville, TN (01/2008)
Meharry Medical School

Honorary Doctorate of Science

Middlebury, VT (01/2007)
Middlebury College
Professional Interests
Molecular basis of neurodegenerative and neurodevelopmental disorders
Nervous system development
Professional Statement
My laboratory's research is rooted in my early clinical encounters with patients suffering rare and enigmatic disorders. One memorable patient suffered Rett Syndrome; another was part of a family that suffered a neurodegenerative disease that struck each successive generation at younger ages. (We co-discovered the gene for spinocerebellar ataxia type 1 (SCA1) in 1993 with Dr. Harry Orr at the University of Minnesota.) Our investigations into the pathogenesis of these two diseases have influenced our understanding of basic neurobiology. Conversely, our foray into fundamental neurodevelopmental processes governed by Atonal homolog 1 (also known as Math1) has had unexpected ramifications for our understanding of (and potential therapies for) several diseases, from deafness to medulloblastoma.
Polyglutamine Pathogenesis and Neurodegeneration. Genetic studies in mice and fruit flies have yielded tremendous insights into SCA1 pathogenesis. In collaboration with Juan Botas (Baylor College of Medicine), we found that high levels of even wild-type Ataxin-1 can be toxic to neurons: Drosophila and mice overexpressing wild-type Ataxin-1 develop a mild version of the SCA1 phenotype. This led us to propose that the polyglutamine tract stabilizes Ataxin-1 increasing its levels and interactions and causing toxicity due to its enhanced function. Consistent with this we recently discovered that a 30-50% increase in wild-type Ataxin-1 (due to haploinsufficiency of its negative regulator, Pum1) causes cerebellar degeneration and ataxia in mice. Thus, to reduce the toxicity of Ataxin-1 and develop therapeutics for SCA1 we have embarked on cross-species genetic screens to find modulators of Ataxin-1 levels. We have also adapted a similar strategy to find modulators of other disease driving proteins like alpha-synuclein and tau.
Math1 and Neurodevelopment. We identified the mouse homolog of the Drosophila gene atonal, which controls the development and function of the fly's chordotonal organs. Math1 null mice lack cerebellar granule neurons, pontine neurons, hair cells in the vestibular and auditory systems, the D1 interneurons of the spinocerebellar tracts, and Merkel cells. This single gene controls the genesis and/or differentiation of multiple components of the conscious and unconscious proprioceptive pathway and the neurons critical for interoception, neonatal breathing and chemosensitivity. We identified Math1's transcriptional targets and revealed its critical role in regulating proliferation and differentiation of granule neuron precursors and how this regulation might go awry in sonic hedgehog-induced medulloblastoma. We are currently focused on identifying the specific roles of certain Math1-dependent neurons in the hindbrain.
Rett Syndrome. Rett syndrome is caused by mutations in the X-linked methyl-CpG–binding protein 2 (MECP2). MeCP2 is expressed in mature neurons, and the number of MeCP2-positive cortical neurons increases postnatally as the brain matures. Our mouse model studies led to the definition of clinical phenotypes not previously appreciated in MeCP2 disorders and revealed that neurons are quite sensitive to having just slightly too much or too little MeCP2. Most surprising was the discovery that deletion of MeCP2 in adult animals reproduces all the phenotypes of animals that lack the protein throughout life. These findings suggest that MeCP2 performs a maintenance function in the brain.
We also discovered that the MeCP2 C-terminus is homologous to the HMGA family of proteins and that disruption of an AT-hook-like domain impairs MeCP2's ability to maintain chromatin structure in neurons and that MeCP2 binds to non-CG methyl sequences providing some clues about the role of such marks in Rett pathogenesis.