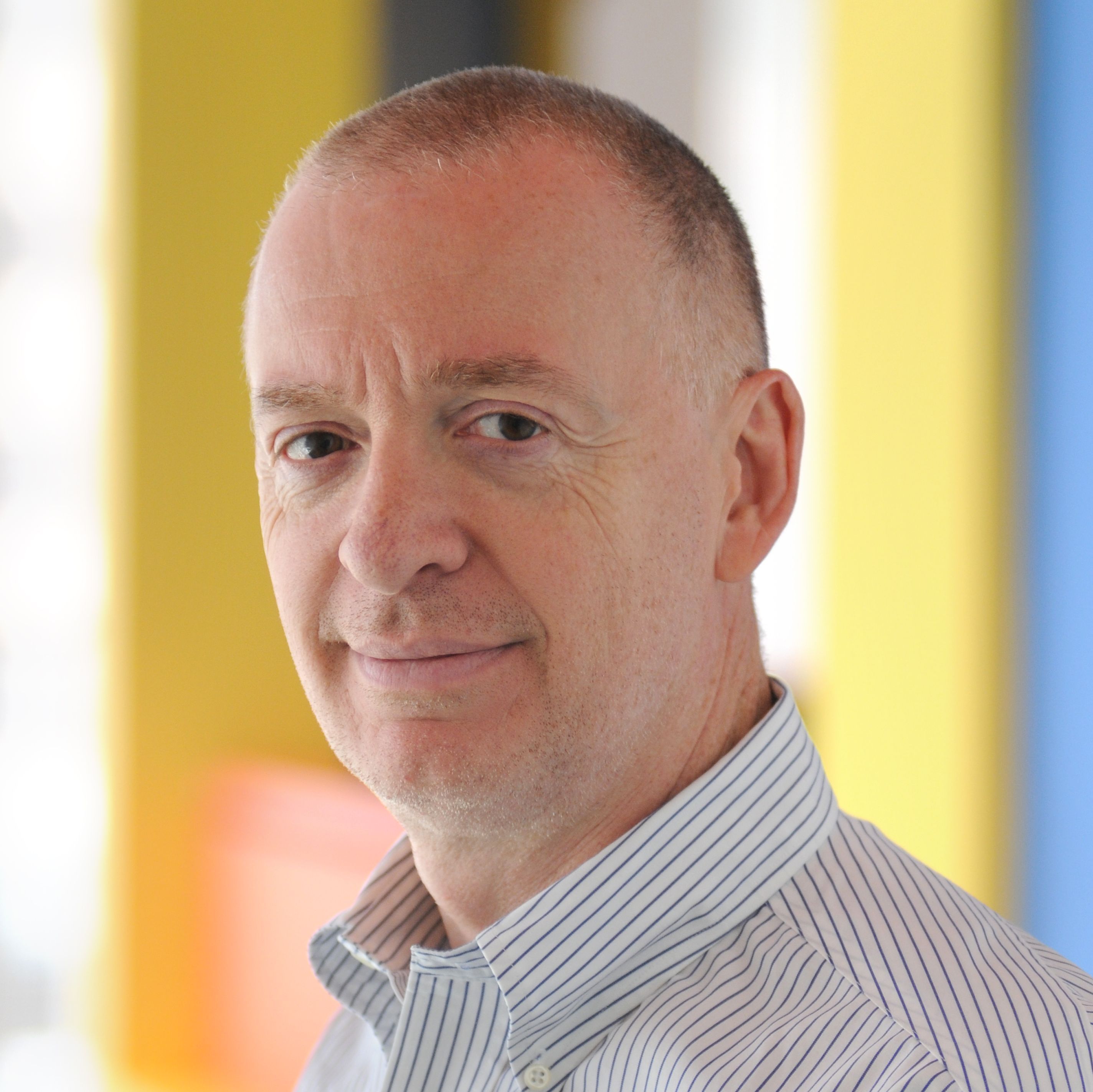 Email
Is this you?Log in to edit your profile.
Positions
Professor

Molecular and Human Genetics
Baylor College of Medicine
Houston, TX, US

Vice Chair of Clinical Affairs

Molecular and Human Genetics
Baylor College of Medicine

Chief

Genetics Service
Texas Children's Hospital
Houston, Texas, United States

Director

Pediatrics Genetics Clinic
Texas Children's Hospital
Houston, Texas, United States

Medical Director, Cytogenetics

Baylor Genetics
Houston, Texas, United States
Education
MD from Fac. De Ciencias Med., U. De Buenos Aires

01/1981 - Buenos Aires, Argentina

Residency at Beth Israel Medical Center

01/1991 - New York, NY, United States

Clinical Fellowship at Cedars-Sinai Medical Center

01/1994 - Los Angeles, California, United States
Clinical Genetics and Cytogenetics
Certifications
Clinical Genetics

American Board of Medical Genetics

Clinical Cytogenetics

American Board of Medical Genetics

Clinical Molecular Genetics

American Board of Medical Genetics
Professional Interests
Clinical studies in patients with imprinting disorders (Angelman Syndrome), skeletal dysplasias, and genomic disorders
Professional Statement
I am primarily dedicated to clinical activities in the Department of Molecular and Human Genetics. In the area of clinical genetics, I am actively involved in the diagnosis and management of pediatric patients with birth defects and rare genetic disorders. I am also interested in the clinical aspect of bone disorders and participate at the Skeletal Dysplasia Clinic at TCH. I am directly involved in the supervision and training of medical students, residents, and fellows. As the Medical Director of the BMGL Cytogenetics Laboratory, I have a particular interest in structural chromosomes abnormalities and genomic disorders (contiguous gene deletion/duplication syndromes), as well as the mechanism of origin of these chromosome anomalies:
Epigenetics and Disorders of Imprinting: I have worked in Angelman syndrome clinical research for many years. We have followed a large group of Angelman syndrome patients at Texas Children's Hospital for developmental, clinical and EEG evaluations on a yearly basis. This study has allowed us to understand progression, complications and co-morbidities associated with this condition. We have also concluded two different clinical trials using betaine, creatine and folic acid/metafolin to promote methylation and revert silencing of the paternal allele. These trials attempted to ameliorate the symptoms of Angelman syndrome by altering patterns of imprinting. We also did look at the effects of levo-dopa in children with AS in a separate trial. We are currently setting up a multi-disciplinary clinic for patients with Angelman syndrome.
Skeletal dysplasias: Through the sponsorship of a private pharmaceutical company, I am involved in two studies, 1) looking at anthropometric measurements in a cohort of patients with achondroplasia, 2) enrolling patients with achondroplasia for a phase 2 clinical research trial using a recombinant cartilage natriuretic peptide (CNP) also known as vosoritide (BMN-111), a drug we anticipate will promote linear and more proportionate skeletal growth in these patients.
Undiagnosed Disease Network: Our group is currently recruiting and studying patients with rare disorders under the auspices of the UDN consortium. This effort has been possible by a grant awarded by the NIH under the leadership of Dr. Brendan Lee and will give us a unique ability to characterize rare disorders, make new discoveries, and gain insight on novel genes and disease mechanisms.
Selected Publications
Brunetti-Pierri N, Torrado M, Fernandez Mdel C, Tello AM, Arberas CL, Cardinale A, Piccolo P, Bacino CA. "Terminal osseous dysplasia with pigmentary defects (TODPD) due to a recurrent filamin A (FLNA) mutation." Mol. Genet. Genomic Med.. 2014 November;2:467-71. Pubmed PMID: 25614868
Bacino CA, Hecht JT. "Etiopathogenesis of equinovarus foot malformations." Eur J Med Genet. 2014 August;57:473-9. Pubmed PMID: 24932901
Bornstein E, Bacino CA, Maliszewski K, Delaney K, Moyal R, Divon MY. "Isolated fetal macrodactyly: phenotypic and genetic disparities in mosaic overgrowth syndrome." J Ultrasound Med. 2014 July;33(7):1305-7. Pubmed PMID: 24958419
Bacino CA, Dhar SU, Brunetti-Pierri N, Lee B, Bonnen PE. "WDR35 mutation in siblings with Sensenbrenner syndrome: A ciliopathy with variable phenotype." Am J Med Genet A. 2012 November;158(11):2917-24. Pubmed PMID: 22987818
Burrage LC, Person RE, Flores A, Villanos MT, Bi W, Wiszniewska J, Bacino CA. "De novo interstitial duplication of 15q11.2-q13.1 with complex maternal uniparental trisomy for the 15q11-q13 region in a patient with Prader-Willi syndrome." Am J Med Genet A. 2012 October;158(10):2557-63. Pubmed PMID: 22903639
Bacino CA, Arriola LA, Wiszniewska J, Bonnen PE. "WDR62 missense mutation in a consanguineous family with primary microcephaly." Am J Med Genet A. 2012 March;158(3):622-5. Pubmed PMID: 22308068
Berg JS, Potocki L, Bacino CA. "Common recurrent microduplication syndromes: diagnosis and management in clinical practice." Am J Med Genet A. 2010 May;152(5):1066-78. Pubmed PMID: 20425813
Tompson SW, Bacino CA, Safina NP, Bober MB, Proud VK, Funari T, Wangler MF, Nevarez L, Ala-Kokko L, Wilcox WR, Eyre DR, Krakow D, Cohn DH. "Fibrochondrogenesis results from mutations in the COL11A1 type XI collagen gene." Am J Hum Genet. 2010 November 12;87(5):708-12. Pubmed PMID: 21035103
Brunetti-Pierri N, Lachman R, Lee K, Leal SM, Piccolo P, Van Den Veyver IB, Bacino CA. "Terminal osseous dysplasia with pigmentary defects (TODPD): Follow-up of the first reported family, characterization of the radiological phenotype, and refinement of the linkage region.." Am. J. Med. Genet. A. 2010 July;152(7):1825-31. Pubmed PMID: 20583181
Sutton VR, Plunkett K, Dang DX, Lewis RA, Bree AF, Bacino CA. "Craniofacial and anthropometric phenotype in ankyloblepharon-ectodermal defects-cleft lip/palate syndrome (Hay-Wells syndrome) in a cohort of 17 patients." Am J Med Genet A. 2009 September;149(9):1916-21. Pubmed PMID: 19676059
Yatsenko SA, del Valle Torrado M, Fernandes PH, Wiszniewska J, Gallego M, Herrera J, Bacino CA. "Molecular characterization of a balanced rearrangement of chromosome 12 in two siblings with Noonan syndrome." Am J Med Genet A. 2009 December;149(12):2723-30. Pubmed PMID: 19938085
Brunetti-Pierri N, Del Gaudio D, Peters H, Justino H, Ott CE, Mundlos S, Bacino CA. "Robinow syndrome: phenotypic variability in a family with a novel intragenic ROR2 mutation." Am J Med Genet A. 2008 November 1;146(21):2804-9. Pubmed PMID: 18831060
Kang SH, Scheffer A, Ou Z, Li J, Scaglia F, Belmont J, Lalani SR, Roeder E, Enciso V, Braddock S, Buchholz J, Vacha S, Chinault AC, Cheung SW, Bacino CA. "Identification of proximal 1p36 deletions using array-CGH: a possible new syndrome." Clin Genet. 2007;72(4):329-38.
Zhang W, Amir R, Stockton DW, Van Den Veyver IB, Bacino CA, Zoghbi HY. "Terminal osseous dysplasia with pigmentary defects maps to human chromosome Xq27.3-xqter." Am J Hum Genet. 2000 April;66(4):1461-4. Pubmed PMID: 10739772
Memberships
American Society of Human Genetics

Member

American College of Medical Genetics

Member

Society for Pediatric Research

Member

Teratology Society

Member