Researchers analyze impact of newborn genomic screening
Media Component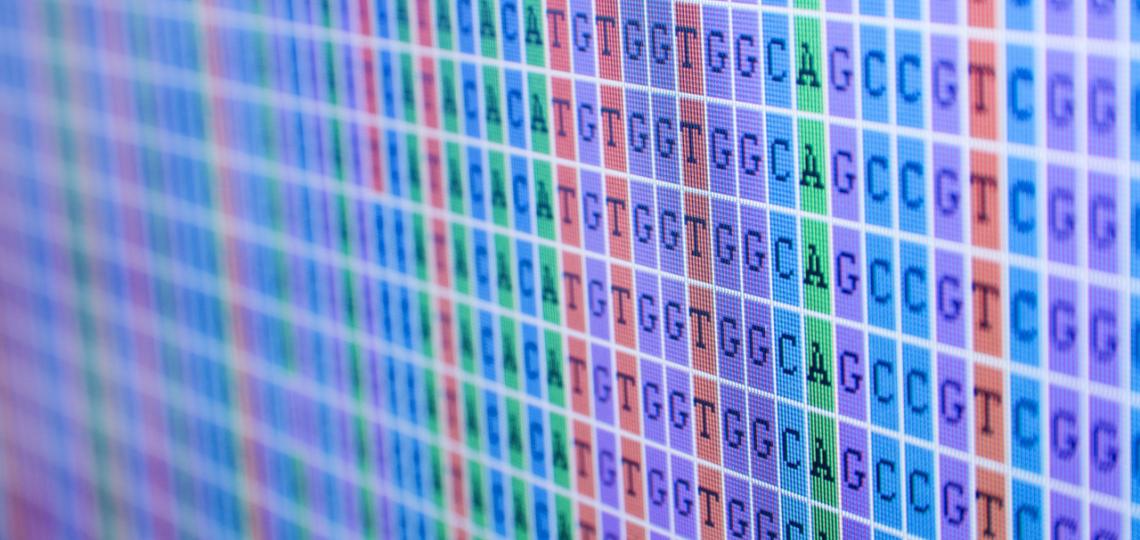 Content
As genomic sequencing becomes increasingly popular and accessible, an effort called the BabySeq Project aims to explore the medical, behavioral, economic and ethical impacts of adding genomic sequencing to the roster of screenings for newborns. A national consortium of researchers from Baylor College of Medicine, Brigham and Women's Hospital and Boston Children's Hospital report initial findings from the project in the American Journal of Human Genetics.
The Center for Medical Ethics and Health Policy at Baylor was tasked with analyzing the outcomes of the study in order to gauge how parents respond to this information psychologically and behaviorally, and how useful physicians perceive it to be.
"Other studies have shown that adults generally do not experience persistent psychological distress in response to receiving this type of information about themselves, but what we hope the BabySeq Project will tell us more about is how it influences the psychosocial perception of parents of infants that undergo whole exome sequencing," said Dr. Amy McGuire, director of the Center for Medical Ethics and Health Policy at Baylor and co-author of the paper.
"Traditional newborn screening uses biochemical analysis of a small drop of blood to look for a small number of conditions that can benefit from early intervention," said senior author Dr. Alan Beggs, director of the Manton Center for Orphan Disease Research at Boston Children's Hospital and, together with Dr. Robert Green, one of the principal investigators for BabySeq. "In contrast, genomic sequencing has the ability to simultaneously analyze thousands of genes that are known to cause disease. However, the specificity and sensitivity of genetics tests are uncertain, and not all of the diseases that we may find are treatable. This leads to a potentially complex package of information about a baby. It's important to look at how people view this information and what the outcomes are of having it."
In this study, a total of 159 newborns were sequenced; 127 of these were healthy babies, and 32 were being treated in neonatal intensive care units. Questionnaires were distributed to consenting parents.
Investigators report that 15 of the babies (9.4 percent) carried mutations that revealed a risk of diseases that could arise or be managed in childhood, including cardiomyopathy and hearing loss. The investigators say this number was surprising, because none of these results were anticipated based on the infant's clinical or family history.
"Whether or not this disease risk leads to the onset of symptoms later in childhood is something we need to follow long-term to determine if these findings have clinical relevance or create unwanted anxiety for parents," McGuire said.
With additional consent, 85 babies also were tested for certain conditions that arise later in life, but for which at-risk individuals could benefit from early screenings and other interventions. Three were found to carry genes that put them at a higher-than-average risk of adult-onset cancers, two had mutated BRCA genes and one tested positive for Lynch syndrome.
"This part of the testing was very different from the component that looked at childhood diseases," Beggs said. "In this case, it alerted the parents that they should also get tested, because they were the ones who had more imminent risk. One of the aspects that's important to highlight with this kind of research is that genetic testing has implications for the whole family."
Another aspect to note is that, unlike other definitive screening tests, genomic sequencing can reveal variants of a disease-related gene that indicate higher levels of risk, but in some cases this might lead to unnecessary worry. In addition, many gene variants have unknown significance, making predictions of their eventual effects difficult. In the current study, investigators only reported variants that were pathogenic (disease-causing) or likely pathogenic if a child was healthy, but variant classifications may change over time as researchers continue to collect long-term data on people who carry them.
"What's most interesting from an ethical standpoint, and which is not directly reported in this paper but will be further studied, is how the information obtained from this testing impacts the family relationship and future healthcare plans of those children who were found to have childhood-onset disease risks," McGuire said. "We want to know if these results cause unwarranted anxiety or will impact how parents care for their children moving forward."
BabySeq is the result of a larger NIH-sponsored network, called NSIGHT, involving institutions from across the country that are dedicated to better understanding the psychological and emotional impacts of access to genomic information from a newborn's genome. McGuire notes that the results of this study will be hugely valuable in decision making in the future, as this technology becomes more accessible and widely available to parents and physicians.
The BabySeq Project is jointly funded by the National Institutes of Health's Human Genome Research Institute and its National Institute of Child Health and Human Development. This research was supported by the National Institutes of Health.