Dr. Cohn inducted into the AIMBE College of Fellows
Media Component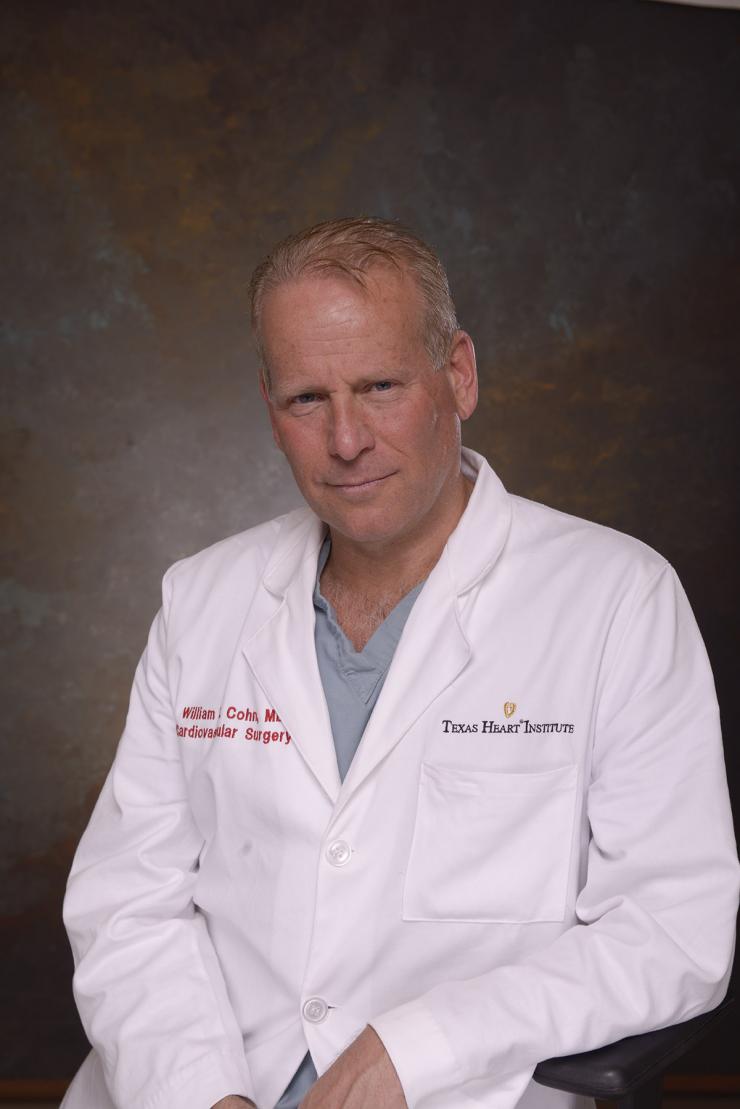 Content
Dr. William E. Cohn, professor of surgery in the Division of Cardiothoracic Transplantation and Circulatory Support at Baylor College of Medicine, has been inducted into the American Institute for Medical and Biological Engineering College of Fellows. Dr. Cohn was nominated, reviewed and elected for improving patient outcomes by inventing technologies that help doctors at all skill levels achieve excellent results and decrease procedural invasiveness. 
The College of Fellows is made up by the top two-percent of medical and biological engineers in the country. AIMBE aims to uphold excellence, and advocate for, the fields of medical and biological engineering to advance society  by leading the way for technological advances and advocating for public policies for researchers and businesses to further interests for the industry and patients.
Dr. William E. Cohn is one of the leaders of the team of experts developing a total artificial heart that will deliver blood by means of continuous flow rather than pulsation. Dr. Cohn currently has 170 active or pending patents for his inventions and is the founder or co-founder of five venture-backed life science startups. Dr. Cohn serves as a vice president for Johnson & Johnson's Medical Device Companies and as the Executive Director of the Center for Device Innovation in the Texas Medical Center in Houston.