Dr. Brittany Johnson wins ACS Best Poster Award
Media Component
Credit
Dr. Bindi Naik-Mathuria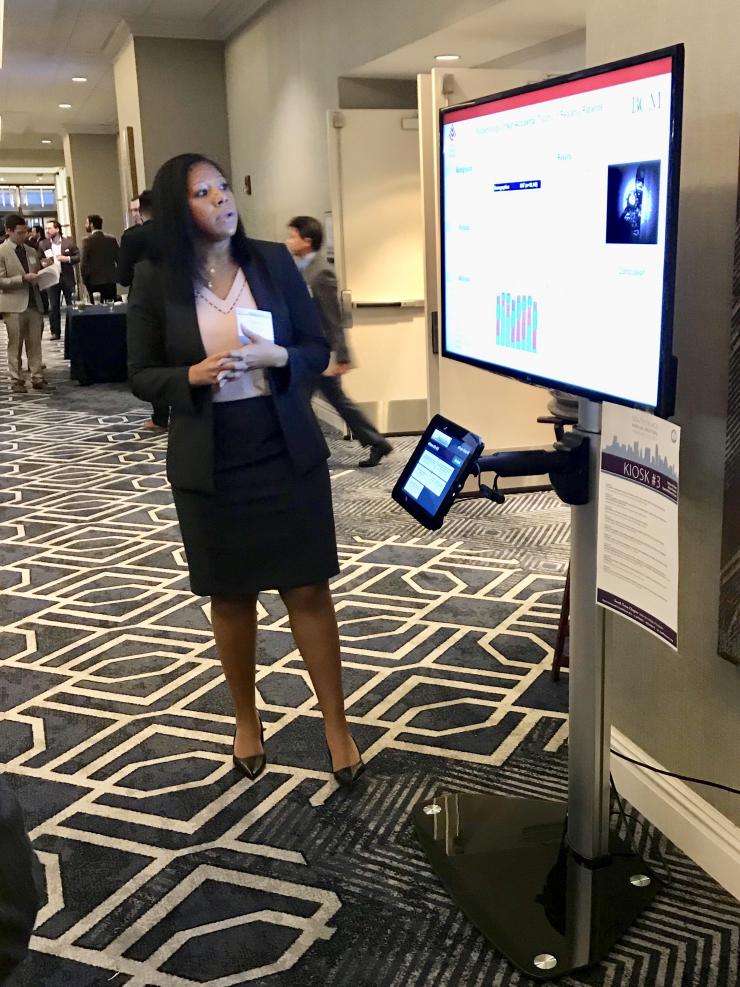 Content
Feb. 27, 2019
Brittany Johnson M.D., along with co-investigators, Eric Rosenfeld M.D., Christi Reeves M.S.N., R.N., Annalyn S. Demello R.N., David E. Wesson M.D., and Bindi Naik-Mathuria M.D., M.P.H., won best poster award at the South Texas ACS Annual Meeting for their abstract entitled: Accidental Firearm Injuries in Children: Identifying Opportunities for Injury Prevention.
The purpose of their study was to review the incidence of accidental firearm injuries in children to identify opportunities for injury prevention. To achieve this purpose the team conducted a retrospective chart review of children treated at a Level 1 trauma center of a freestanding children's hospital for firearm injuries between 2012 and 2018. Accidental injuries were defined as those that occurred from a visible firearm, as opposed to stray bullets. The study yielded the following results: Of 88 gunshot injuries, 29 (33 percent) were accidental, 17 (19 percent) from stray bullets, 2 (2 percent) from suicide attempts and the rest (46 percent) from assault. Fifty-two percent of children were older than 10 with 65 percent of them suffering self-inflicted injuries.
My path has taught me to take each day as it comes and keep an open mind to all of the possibilities.
Content
The conclusion of the study was that a significant proportion of firearm injuries in children are accidental and therefore preventable. Injury prevention efforts should be focused on safe gun storage at home, strategies to increase anticipatory guidance given to families about safe gun storage, and educating teenagers on safe methods of handling firearms. The team is continuing their injury prevention efforts working with community pediatricians to increase anticipatory guidance provided to families on safe gun storage.
Dr. Johnson is a research fellow in the Department of Pediatric Surgery at Texas Children's Hospital. She completed her residency in pediatrics at Baylor College of Medicine/Texas Children's Hospital before pursuing a residency in general surgery at the University of Mississippi Medical Center. Her research interests are broad and include pediatric trauma, neonatal surgical conditions, and pediatric small bowel obstructions. Her long-term research interests are flexible stating, "My path has taught me to take each day as it comes and keep an open mind to all of the possibilities." After training, she would like to remain in academic medicine to continue her research and serve as an example to what is possible in medicine.