Baylor shines light on rare diseases
Media Component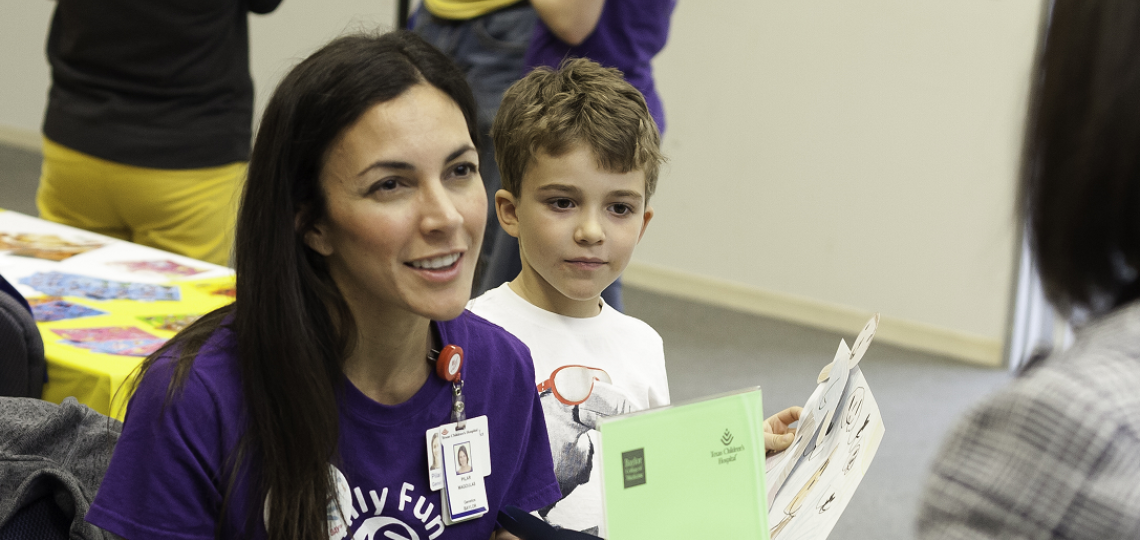 Content
A genetic counselor at Rare Disease Day.
Content
On Feb. 28, millions of people across the U.S. will join the National Organization for Rare Disorders (NORD) in observing Rare Disease Day. Houston will host its second annual event celebrating the day on Saturday, Feb. 24, from 9 a.m. to 1 p.m. at the Health Museum. Free and open to the public, this educational experience is a joint effort by Baylor College of Medicine, Texas Children's Hospital and the Health Museum to showcase 35 rare disease organizations and provide information and resources to families in need.
Approximately 1 in 10 people in Texas live with a rare disease and nearly 1 in 6 children in the U.S. have a developmental disability, many of which are caused by a rare genetic disorder. A disease is considered rare if it affects less than 200,000 Americans. There are nearly 7,000 rare diseases, and according to the National Institutes of Health, there are approximately 30 million Americans with a rare disease.
Individually these conditions are rare, but collectively, they are common. These conditions often are lifelong and many are terminal. Moreover, approximately two-thirds of those affected with a rare disease are children.
People with rare diseases often have difficulty getting a proper diagnosis, finding accurate, current medical information, identifying treatment options and getting medical research funding for their condition. Of the thousands of rare disorders that are diagnosed in childhood, some of the top rare diseases include Velocardiofacial/DiGeorge Syndrome, Fragile X Syndrome, Phenylketonuria (PKU), Osteogenesis Imperfecta (brittle bone disease) and Sickle Cell Disease.
Families frequently feel isolated and alone in caring for their child or adult family member with a rare disease. By raising local awareness, Texas Children's and Baylor show their support and solidarity with these families, while also providing hope for positive changes to come.
Rare Disease Day at the Health Museum will feature 35 informational booths from Rare Disease Support organizations, along with a photo booth and an "Ask the Expert" session.
Along with the event's educational resource booths and seminars, free admission provides access to the Health Museum's multiple exhibits, all with bilingual signage. Guests planning to attend are asked to register in advance at or call (713) 798-8407.