Master
Media Component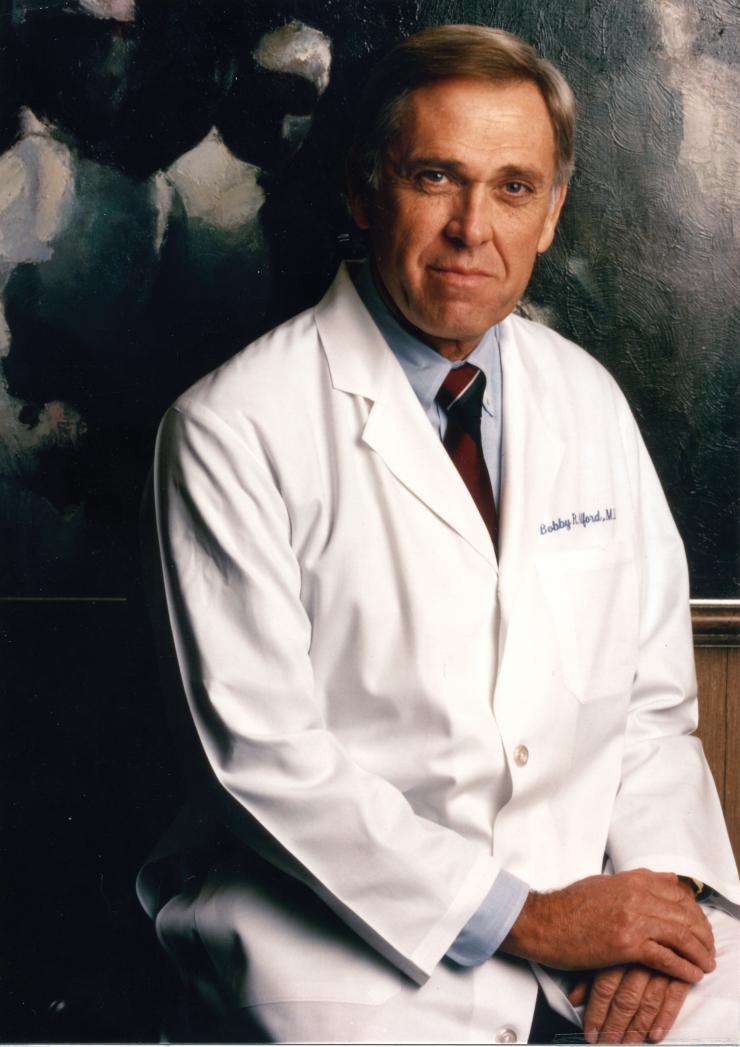 Content
Dr. Bobby R. Alford was well known throughout Baylor College of Medicine and the Houston community as a dedicated physician, educator and leader holding several leadership positions at Baylor, including chancellor, executive vice president and dean of medicine.
His name is again front-and-center with the creation of the 7,300-square foot, state-of-the-art Bobby R. Alford Educational Center at the Baylor College of Medicine Medical Center on the McNair campus.
Alford spent almost his entire career at Baylor. It began as a BCM medical student in 1952 and continued with a residency in otolaryngology. He then did a fellowship with a Houston surgeon, Dr. Frederick Guilford, and then a NIH fellowship at Johns Hopkins Medical School. He returned to Baylor in 1962 as an assistant professor; in 1965, became an associate professor; in 1966, a professor, and in 1967, chair of the department of otolaryngology. That department now bears his name - Bobby R. Alford Department of Otolaryngology- Head and Neck Surgery.
Content
"The Bobby R. Alford Center honors one of Baylor College of Medicine's most important and influential faculty members. Dr. Alford is recognized as an outstanding physician and educator, and he serves as an example of the focus on excellence at the College." -- Dr. Paul E. Klotman, Baylor president, CEO, and executive dean.