Master
Media Component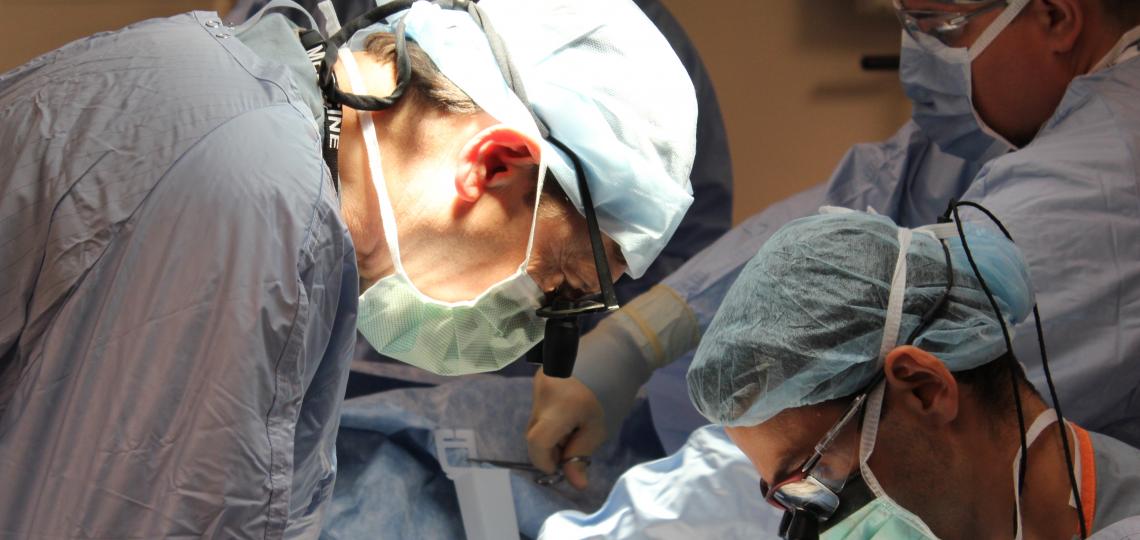 Heading
Vascular Surgery Training Pathways
Content
The two-year fellowship program accepts trainees who have successfully completed an ACGME-accredited General Surgery Program, into a two-year Vascular Surgery training paradigm. Upon completion, trainees are eligible for dual General Surgery Certification and Vascular Surgery Certification by the American Board of Surgery (ABS) and the Vascular Surgery Board (VSB).
Baylor also offers an Integrated Vascular Surgery Residency Training Program. This program is a five-year ACGME-approved clinical program, with an additional dedicated research year (focused on study design, biostatistics and outcomes) between clinical years 2 and 3, leading to board eligibility for VSB of the ABS. Each year, this program will accept one integrated Vascular Surgery resident from the best and brightest medical school graduates across the country.
Both pathways are accredited by the Accreditation Council for Graduate Medical Education - Residency Review Committee (RRC) for Surgery.
Heading
Vascular Surgery Integrated Residency
Content
The Vascular Surgery Integrated Residency Program provides comprehensive training in the evaluation, treatment and longitudinal care of vascular patients with best medical, open surgical and catheter-based endoluminal therapy. Resident trainees work in a stimulating, collaborative environment that emphasizes clinical excellence. Training sites are diverse and include Baylor St. Luke's Medical Center, Texas Children's Hospital, The Michael E. DeBakey Veterans Administration Medical Center and Ben Taub Hospital (Harris Health System).
This training program includes a broad clinical experience in all aspects of vascular surgery, including but not limited to the noninvasive vascular laboratory, carotid occlusive disease, complex aortic aneurysm, visceral and renal artery disease, lower extremity occlusive disease, limb salvage, diabetic foot, acute and chronic venous disease, dialysis access management.
Heading
Producing Leaders and Innovators in Vascular Disease
Content
The primary goal of both programs is to produce highly competent vascular surgeons who achieve board certification and enter independent practice fully prepared to offer the highest standards of vascular care. In addition, the integrated program is intended to produce leaders and innovators in the field of vascular disease who educate patients, train residents, direct important research, create new treatment algorithms, and develop new treatment methodologies and devices designed to improve patient outcomes.
Over the past four decades, more than 120 vascular surgeons from the United States and other countries have completed our training program and many have become leaders in vascular surgery around the world. Our recent graduates have been successful in establishing clinical careers of their choice, including academic and community-based practices.
Content
Our affiliate hospitals include many that ranked among the best in the United States.