Master
Media Component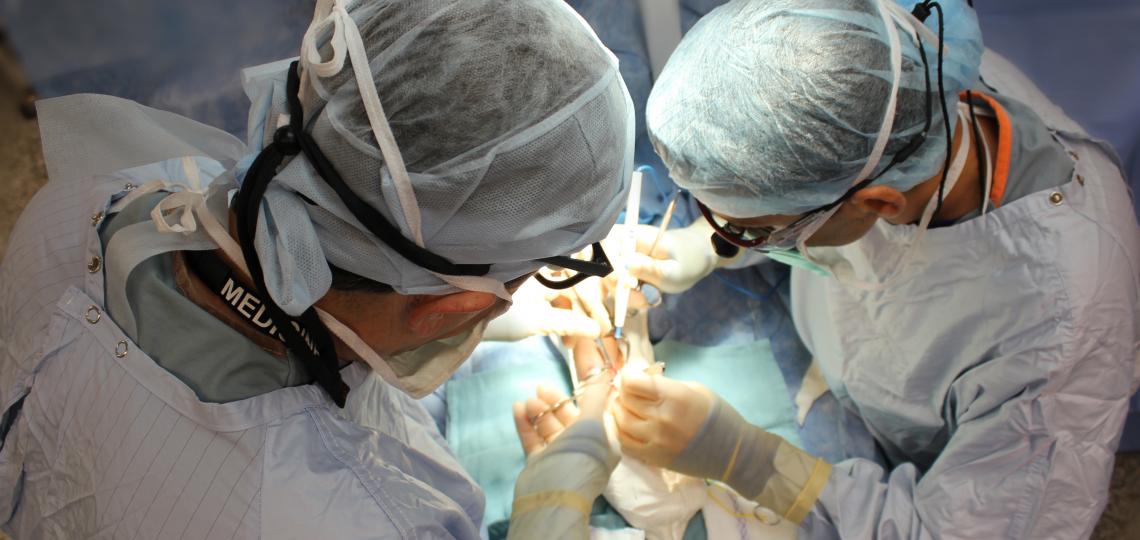 Content
Clinical rotations during this two-year fellowship take place at affiliated hospitals, which includes safety net (public/county) and VA hospitals, as well as a large tertiary cardiovascular hospital. Fellowship rotations in these clinically diverse environments provide well-balanced training, which prepares our trainees to embark on either an academic or private-practice career path.
Clinical rotations for the first-year and second-year fellows consist of broad exposure to all aspects of open and endovascular management of both arterial and venous disease, in both inpatient and outpatient settings.
The Michael E. DeBakey VA Medical Center has the largest clinical vascular program in the VA healthcare system; over 900 operative vascular interventions and 1,400 interventional procedures are performed annually by vascular surgery physicians. Baylor St. Luke's offers a high volume of clinical experience in both surgical reconstructions and endovascular interventions, in excess of 1,500 cases per year. 
Vascular Surgery fellows also learn diagnosis, evaluation and operative management of complex thoracoabdominal aortic aneurysms in a high-volume clinical rotation under the direction Dr. Marc Moon, chief of of the Division of Cardiovascular Surgery.
Clinical research is encouraged during any of these rotations. Our vascular faculty and trainees participate in weekly conferences devoted to non-invasive vascular lab interpretation, didactic vascular lectures, vascular board review, morbidity and mortality conferences, and a journal club. Fellows also have the opportunity to participate in research under the direction of all faculty and Dr. Bijan Najafi, director of iCAMP, a research arm of the Division of Vascular Surgery and Endovascular Therapy.