Master
Media Component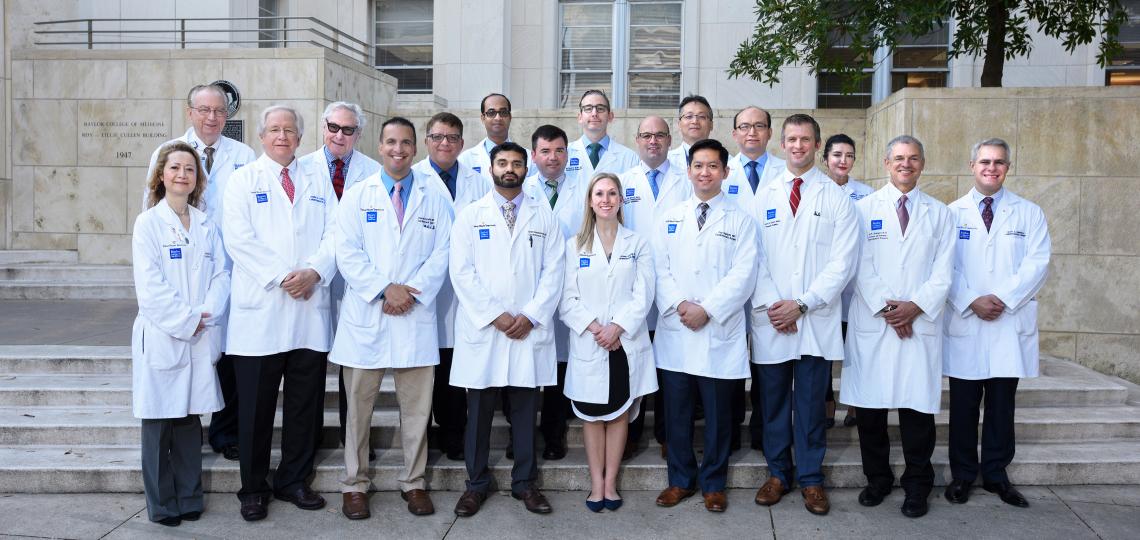 Content
The Texas Heart Institute/Baylor College of Medicine Thoracic Surgery Residency is a three-year program, accepting four residents per year, and is the largest in the United States. Buoyed by a new general thoracic track program, the application pool of this program, under the direction of Dr. Joseph S. Coselli and Dr. Ravi K. Ghanta, has been the strongest in recent memory.
The program's core values are integrity, respect for the individual, continuous commitment to excellence, dedication to discovery/innovation, and fostering leadership through education and teaching. These values are expressed through a program providing comprehensive training in adult and pediatric thoracic and cardiac surgery in an environment that stresses clinical excellence, clinical and basic research, and teaching as long-term goals for graduates.
To be eligible to apply, candidates must have successfully completed five years of an ACGME-accredited General Surgery Residency Program and be eligible for examination by the American Board of Surgery.
The program emphasizes the central role of the residents in the management of thoracic surgical patients. It strives to impart core values as lifelong goals for the residents and seeks to help them become educators for life.

In recognizing the relatively senior status and long clinical experience of the thoracic residents - and the highly competitive nature of the selection process for this program - residents are viewed as colleagues as well as students, and it is considered a privilege to work with them. Residents obtain a large and diverse clinical experience of decision-making and hands-on operative experience.
Heading
Thoracic Surgery Residency Faculty
Content
The following division faculty members are part of the Thoracic Surgery Residency Program:
Heading
Pre-Operative and Post-Operative Care Training
Content
The Thoracic Surgery Residency Program provides thorough training in all aspects of pre-operative and post-operative care to patients having pathological conditions within the chest. These include coronary artery disease, valvular heart disease, diseases of the aorta and great vessels, heart failure, lung failure, lung cancer, emphysema, disorders of the trachea and airways, esophageal disease (benign and malignant), and disorders of the mediastinum.

A large and growing program in congenital heart surgery at Texas Children's Hospital also provides thoracic residents significant experience treating congenital heart disease.
Content
Affiliations with leading research and healthcare institutions in and around the Texas Medical Center, the world's largest healthcare complex, provide access to an exceptionally diverse array of people and resources. Discover how our affiliations enhance our education programs.