Master
Media Component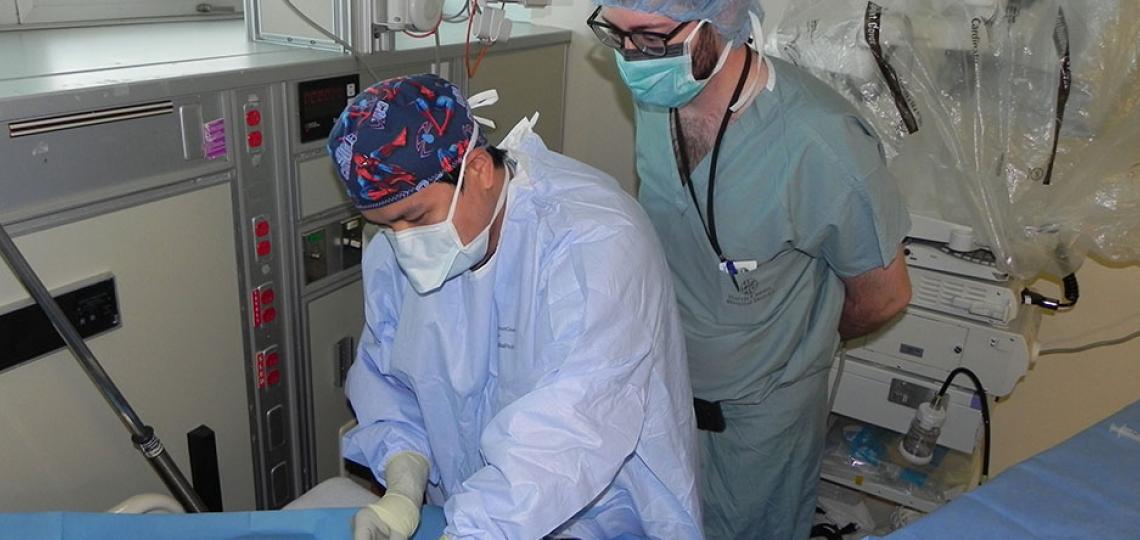 Heading
Applicant Information
Content
Baylor College of Medicine requires that all applicants be in good standing to complete, or have completed, an approved ACGME or AOA residency in General Surgery by the time they are to enter the program. Applications and all supporting materials must be submitted through SAFAS. The match occurs through NRMP.
Applicants can apply to two different focus areas of the surgical critical care fellowship program - the adult focus and the pediatric focus. The adult focus spends six months at Baylor St. Luke's Medical Center, three months at the Michael E. DeBakey Veterans Affairs Medical Center, and three months at Ben Taub Hospital. The pediatric focus spends 10 months at Texas Children's and two months at Ben Taub Hospital. Both, the adult and pediatric focus fellows, will be board-eligible in surgical critical care at the end of their residency year.
For applicants interested in the pediatric focus, please email the academic coordinator at criticalcaretraining@bcm.edu when your application is submitted though SAFAS.
Content
How to apply: Baylor College of Medicine is using SAFAS as our application portal, for Surgical Critical Care applications. Visit the SAFAS website and complete your application.
The following items are required:
Completed SAFAS Application
Curriculum Vitae
Three letters of recommendation
Personal statement
USMLE Board scores
American Board of Surgery In-training (ABSITE) exams/scores
NRMP registration
Heading
International Graduates
Content
International graduates must meet the requirements established by the Graduate Medical Education Office at Baylor College of Medicine as set by the Texas State Board of Medical Examiners and Immigration Services. They will also need to contact the Educational Commission for Foreign Medical Graduates (ECFMG), for information regarding the process for students and graduates of foreign medical schools.
Baylor College of Medicine requires international medical graduates to meet the terms for an Institutional Permit, as outlined by the Texas Medical Board,, and have the documents necessary for a J-1 Visa.
Questions regarding international applicants can also be addressed though the International Services Office at Baylor College of Medicine.
Content
The Surgical Critical Care Education Committee will review residency applications when complete through SAFAS. Applicants who are considered competitive for appointment will be invited for a personal interview, which is an important factor in the final selection. Interviews in 2020 and 2021 were conducted virtually, in accordance with SCCPDS recommendations.
Heading
Formal Interview Sessions
Content
Yearly interviews occur during July and August.
Applicants to both the adult and pediatric focuses will be invited for interviews. If you apply for the pediatric focus, please email the academic coordinator through email at criticalcaretraining@bcm.edu so that we may coordinate additional pediatric faculty for the interview session.
NRMP Numbers
Surgical Critical Care Adult Focus: 1716442F1
Surgical Critical Care Pediatric Focus: 1716442F0
Content
For any questions regarding the Surgical Critical Care Fellowship Program, please contact the academic coordinator at (713) 798-6078 or email criticalcaretraining@bcm.edu.