Master
Media Component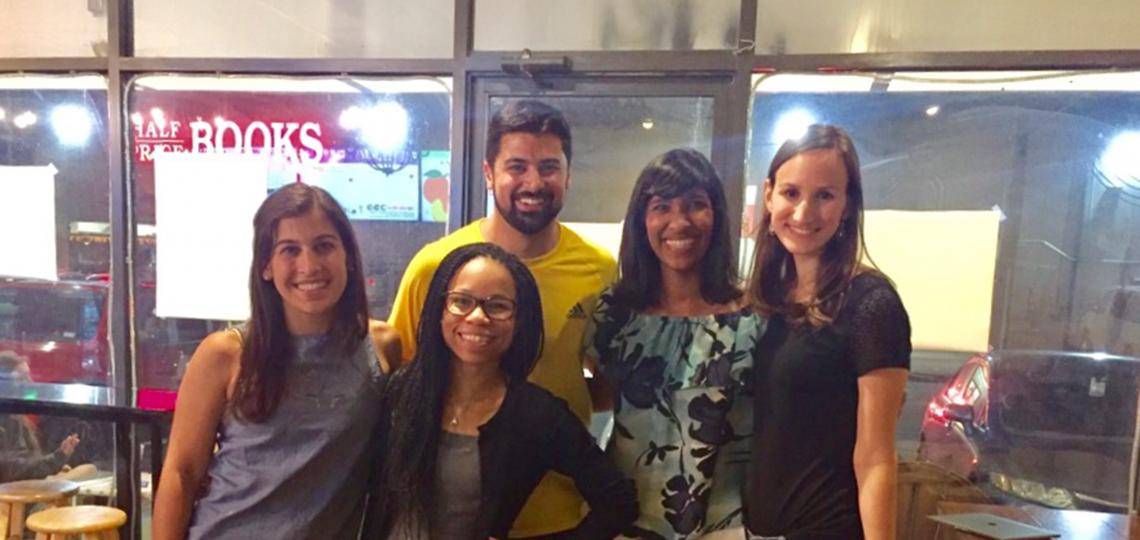 Content
The 2017-2018 Academy of Resident Educators Executive Committee members. Dr. Roxana Fatemizadeh (PGY 3), Dr. Nicole Oakman (PGY 3), Dr. Daniel Chilcote (PGY 2), Dr. Yasmin Marcantonio (PGY 4), Dr. Kathryn Camero (PGY 3), and Dr. David McCormick* (PGY3).
*Not pictured
Content
The Academy of Resident Educators within the Pediatrics Residency Program at Baylor College of Medicine aims to foster the growth of residents as clinician-educators by encouraging direct instruction, educational leadership, and professional development.
The academy is a resident-driven program that includes workshops throughout the year including curriculum vitae workshops, teaching skills workshops, guest lectures by distinguished educators, and advertisement of educational opportunities throughout the year for personal development. At the end of your residency, if you have shown extracurricular commitment to medical education; you have the opportunity to apply for the honor of Distinguished Resident Educator at graduation.
Content
Create a unique system to assist residents in developing skills as future clinician-educators
Develop a culture of teaching and education within the residency program
Attract medical students who are applying for residency in Pediatrics to Baylor College of Medicine and Texas Children's Hospital
Content
Improve your teaching abilities
Exposure to scholarship within the field of medical education
Opportunity to apply for honor of Distinguished Resident Educator
Gain confidence in public speaking, especially if it relates to medicine