Master
Media Component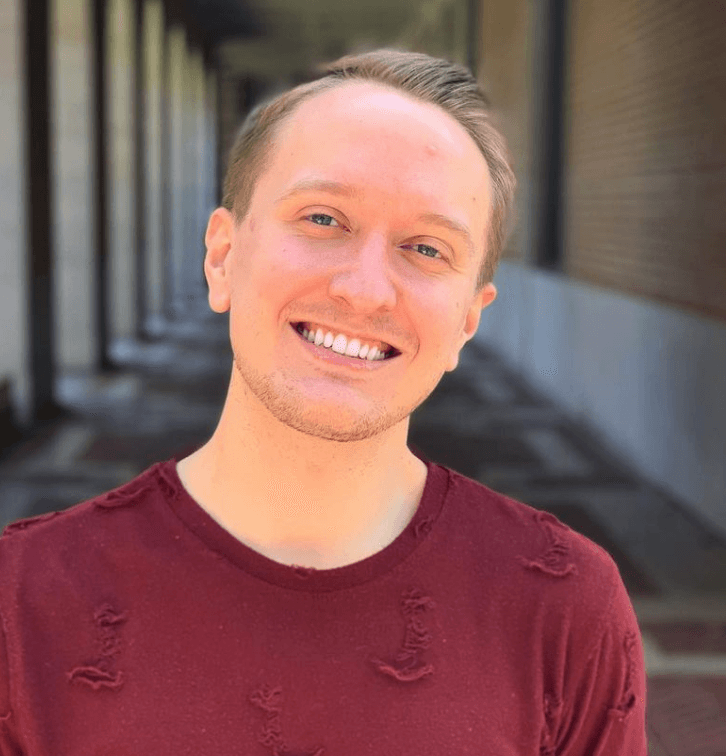 Content
Hello future pediatricians!
If you are reading this, you must have some interest in our pediatrics L.E.A.D. (Leaders Evaluating and Addressing Disparities) Program at Baylor College of Medicine and Texas Children's Hospital. I am so excited to welcome you and tell you why I love L.E.A.D. Being a resident in the L.E.A.D. Program has been such a formative and enriching experience. I chose L.E.A.D. because I knew I wanted to incorporate advocacy into my future career, but I had no idea how robust and thorough my training in child health advocacy would be. I hope that this message, our website, and our other recruitment activities will give you a small sense of how amazing and special our L.E.A.D. Program is.
Our program consists of twelve total residents, four per residency class. Although we function as a small, tight-knit family, we also have the benefit of being incorporated into the Houston Baylor College of Medicine pediatrics program, which is the largest categorical pediatrics residency program in the nation. We train at the largest children's hospital in the world and work alongside some of the most talented and intelligent minds, all while creating and nurturing wonderful bonds within our L.E.A.D. family. As part of a world-class pediatrics institution, our training is unmatched. In addition to the rotations required for general pediatrics training, our L.E.A.D. curriculum includes several built-in rotations that provide a well-rounded exposure to various medical disciplines. This curriculum allows our residents to develop a broad fund of knowledge essential for outpatient pediatric clinical practice. Aside from our clinical rotations, the unique L.E.A.D. curriculum includes monthly evening enrichment sessions, quarterly academic half days, and a dedicated month-long rotation in the spring, affectionately referred to as "L.E.A.D. month." During L.E.A.D. month, each class focuses on a different aspect of advocacy: community collaboration, legislative advocacy, and public health. L.E.A.D. month also includes themed discussions and bonding activities that bring together all three classes.
Our outpatient longitudinal experience at the Center for Children and Women Southwest provides a well-rounded experience in a true medical home. The Center has ancillary services and other healthcare necessities that make it a true one-stop-shop for pediatric primary care. This includes behavioral health, pharmacy, radiology, dentistry, optometry, and obstetrics/gynecology. The Center is in southwest Houston, where it provides these much-needed services to a diverse population.
Though L.E.A.D. provides a strong foundational outpatient clinical experience, the program is not limited to those solely interested in outpatient primary care pediatrics. The program's main goal is to set residents up for success in advocacy, care of the underserved, and leadership in pediatric medicine. We have had residents interested in pediatric subspecialties who have successfully matched in pediatric subspecialty fellowships.  The L.E.A.D. program creates a longitudinal curriculum to enhance residents' training in advocacy and leadership so that they can continue to incorporate advocacy into whatever future clinical environment they choose.
Whatever your future holds as a pediatrician, I hope that you will consider applying to our program. If I could go back, I would choose L.E.A.D. all over again because I truly feel that my training has set me up for a fulfilling career as a pediatrician, a leader in my community and a child advocate.
Sincerely,
Michael Petrus-Jones, DO, MPH, MS
BCM Pediatrics L.E.A.D. Chief Resident, 2022 – 2023
A huge thank you and credit goes to our past and inaugural L.E.A.D. chief resident, Dr. Ovini Rodrigo. She paved the way for our program as part of the third L.E.A.D. graduating class and as the first L.E.A.D. chief resident for the 2021 – 2022 academic year. She is currently a first-year Academic General Pediatrics fellow at Boston Children's Hospital.