Master
Content
Fellows participate in resident education and in biweekly journal clubs and a bimonthly corneal conference. Research is strongly encouraged.
Our program is unique in the diversity, volume, and depth of exposure to the range of conditions in this subspecialty. Fellows have ample surgical volume and clinical exposure as primary physicians as well as opportunities to participate in the care of the faculty's patients. We believe that fellows graduate fully prepared to excel in academic or private practice subspecialty care.
Media Component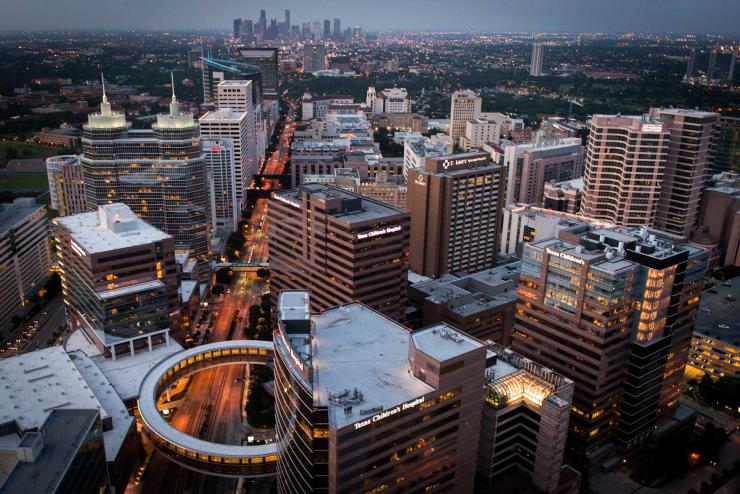 Content
The department is comprised of full-time clinical and research faculty members, with clinical activities principally located in the Alkek Eye Center and adjacent ambulatory surgery center, Michael E. DeBakey Veterans Affairs Hospital, and Ben Taub Hospital. In the Alkek Eye Center, fellows see patients in the mentors' practices, whereas fellows serve as the primary physicians for patients seen at the VA and Ben Taub hospitals.
Additional clinical facilities include the Texas Children's Hospital, Houston Methodist Hospital, and Baylor St. Luke's Medical Center. At the Roy and Lillie Cullen Eye Institute of the Neurosensory Center, facilities include a microsurgical training laboratory, a 100-seat auditorium, and multiple research laboratories.