Master
Heading
About the Program
Content
U.S. News & World Report's 2019-2020 rankings placed Baylor College of Medicine as #4 in the country for primary care. Our Family Medicine Residency Program uses all the assets at our disposal to provide the best possible learning experience for our trainees.
Our residency program is based at the Northwest Community Health Center, part of the Harris Health System that focuses on caring for underserved populations in Houston-Harris County. The varied and extensive clinical experiences residents receive in this program area are applicable to both urban underserved and rural practices. The residency program stands at the forefront of resident education with residents rotating at affiliated Texas Medical Center hospitals.
The residency program has, at its core, a group of dedicated clinical and academic faculty with extensive knowledge and experience with the underserved in this country and other parts of the world. With guidance from department faculty, and experiencing health care excellence within a NCQA Certified Level 3 Patient Centered Medical Home, residents are learning firsthand how to incorporate this advanced approach to health care in an underserved setting. The Northwest Clinic is leading the way for the Harris Health System Community Health Centers and has achieved Level 3 NCQA status and PCMH certification.
To see if our program is right for you, please check out admissions criteria.
Media Component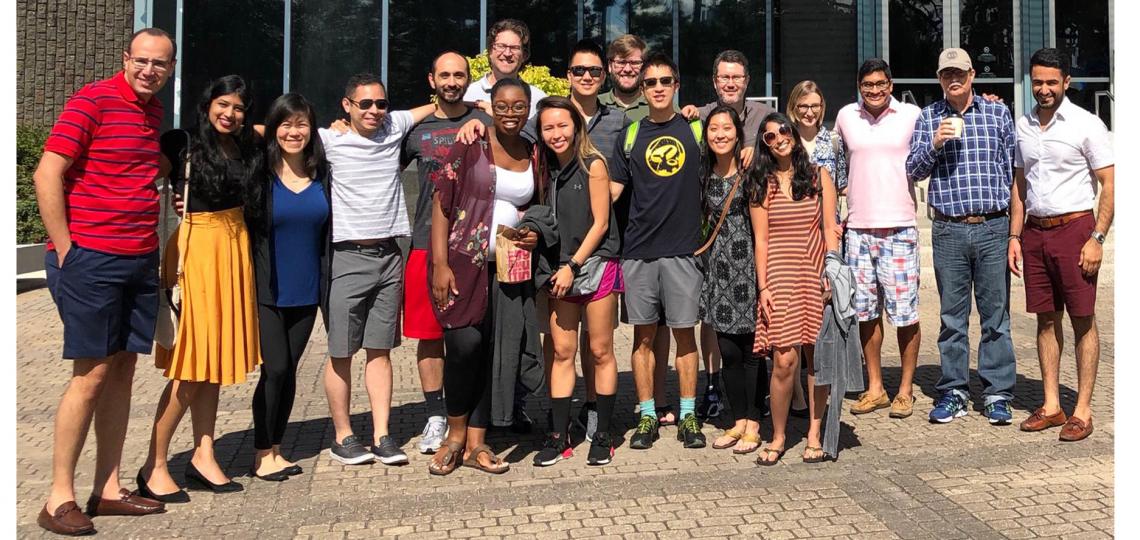 Heading
Family Medicine Residency Retreat
Content
Enjoying team-building exercises at the Houston Natural History Museum are: Hesham Mohamed, MBBCH; Veenadhari Chavakula, M.D.; Stephanie Vachirasudlekha, M.D., MPH, MSW; Alexander Herrera, M.D.; Mohammad Khoaja, M.D.; Eric Warwick, M.D.; Roslyn Oduro, M.D.; Linh Hoang, D.O.; Reggie Nguyen, M.D.; Stephanie Nguyen, M.D.; Jeffrey Karnes, M.D.; Mike Ren, M.D.; Eloy Galvan, M.D.; Nidhisha Anireddy, M.D.; Rebecca Divers Berens, M.D.; Arindam Sakar, M.D.; Mohamad Sidani, M.D., MS; Waqas Shuaib, M.D.
Media Component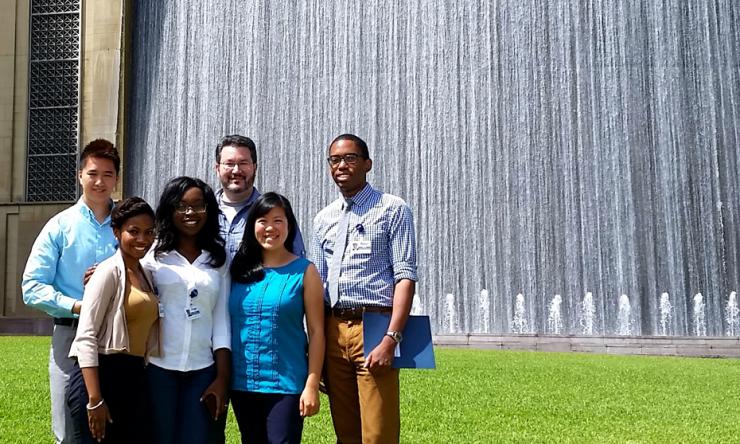 Content
Residents at the Gerald D. Hines Waterwall Park.
Content
Our affiliate hospitals include many that ranked among the best in the United States.