Master
Content
Our faculty's expertise in educational theory, research, and practice contributes to the general professional education of the physician. We provide generalist medical education, promote lifelong learning, continuous quality improvement, and fostering community-responsive educational outcomes.
We provide both direct patient contact and non-clinical educational experiences, so learners complete the entire experiential learning cycle of concrete experience, active experimentation, reflective observation, and abstract conceptualization. We coordinate the departmental educational efforts across all levels of the medical education spectrum.
Residents in our diverse residency tracks must hold a core identity and demonstrate common competencies, which distinguish them as graduates of the Baylor Family Medicine Residency Program. Each track develops distinctive features that prepare residents to meet the needs of the healthcare environment while responding to the career interests of students and residents.
Heading
Program Offerings
Heading
Family and Community Medicine Education Endowment
Media Component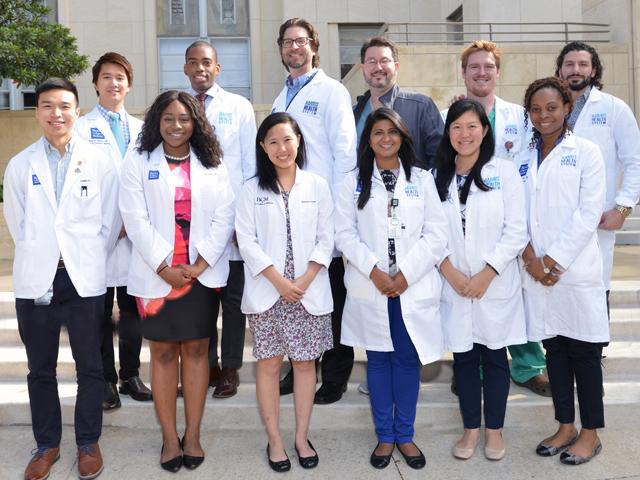 Content
Donate to the Family and Community Medicine Educational Endowment, a permanent source of funding for the ongoing work of our trainees. Your donation strengthens the department's educational resources, provides more varied electives for students and residents, and bolsters our residency program by funding unfunded rotations. Your contributions are tax-deductible and provide essential support for our trainees to have exceptional and career-defining experiences.
Donate Today