Master
Content
Functional neurosurgery seeks to modulate the nervous system to treat pain, movement disorders, epilepsy, and neuropsychiatric illness. Our laboratory focuses on advancing the fields of deep brain stimulation, spinal cord stimulation and the management of intractable cancer pain.
Media Component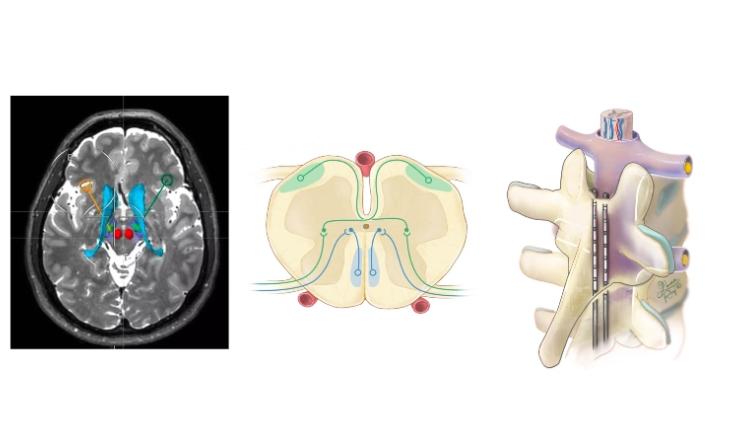 Heading
Primary Investigator
Content
View Dr. Ashwin Viswanathan's bio for details on his interests in the area of cancer pain management and treatment. 
View Bio
Content
View a listing of lab members and collaborators for the Neuromodulation Lab.
View Listing
Heading
Research Projects
Content
View information on the current projects and studies from the Neuromodulation Lab.
View Projects
Content
Our research projects and studies result in publications in PubMed and other scientific journals.
View Publications
Content
Neuromodulation Lab
7200 Cambridge Street, Suite 9B
Houston, TX 77030
Phone: (713) 798-4696; (713) 798-3739  / Email: ashwinv@bcm.edu