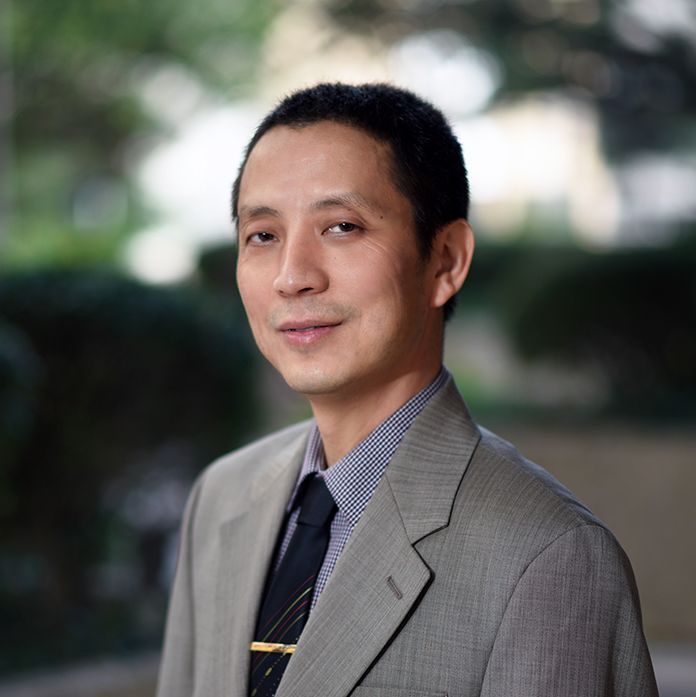 Email
Addresses
Office

Neurosensory Center

Room: NEUR-C 205

Mail Stop: NC205

Houston, Texas 77030

United States
Websites
Is this you?Log in to edit your profile.
Positions
Associate Professor - Sarah Campbell Blaffer Endowed Chair

Ophthalmology
Baylor College of Medicine
Houston, TX, US
Education
PhD from Michigan State University

05/1998 - Lansing, Michigan, United States
Biochemistry

Postdoctoral Fellowship at Johns Hopkins University School of Medicine

05/2006 - Baltimore, Maryland, United States
Visual Neurophysiology

BS from Peking University

05/1991 - Beijing, China
Biochemistry
Honors & Awards
Audacious Goals Challenge Prize

National Eye Institute (02/2013)
https://www.nei.nih.gov/news/pressreleases/020813

The Helen Juanita Reed Award for Macular Degeneration Research

BrightFocus Foundation (04/2018)
Professional Interests
Protein trafficking
Retinal degeneration including retinitis pigmentosa & age-related macular degeneration
Gene editing based therapy
Professional Statement
The Fu lab is interested in using the visual system to study protein trafficking, sensory transduction, the biological mechanisms underlying various types of neurodegeneration and to develop innovative treatment strategies. Recently, the Fu lab has made significant progress toward the understanding of two blinding diseases: Leber congenital amaurosis (LCA), the most severe retinal dystrophy in early childhood, and age-related macular degeneration, the leading cause of irreversible blindness in the elderly. The PI has won the National Eye Institute Audacious Goals Challenge Prize (http://www.nei.nih.gov/challenge). A recent exciting project in the lab is to permanently correct disease-associated mutations in a patient using molecules that are specially designed to target mutated DNA sequences (such as CRISPR) and that can be delivered safely and efficiently into the tissue. Such strategies could potentially provide the best cure or prevention for many diseases, which has the potential to forever transform healthcare.
The Fu lab is particularly interested in using the visual system to address post-genomic era challenges (e.g. translate enormous genetic information to functional information). We place emphasis in "Translational Research": from "discovering mechanisms" to "developing innovative treatment strategies" to "moving into clinical trials". Due to the translational nature of our research, students and postdocs will have good employment opportunities in both academia and industry. With diverse research projects (from basic to translational), there is ample opportunity for incoming students. We welcome rotation students!
The Fu lab is currently has one position open for a postdoc/research associate and one position open for a technician. Highly motivated candidates who are interested in addressing major health challenges facing our modern society are encouraged to apply.
Memberships
Association for Research in Vision and Ophthalmology