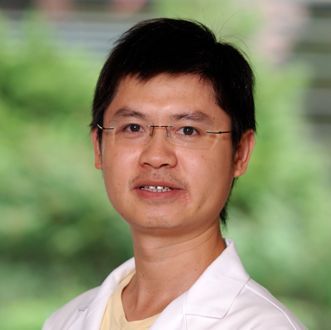 Email
Phone
Websites
Is this you?Log in to edit your profile.
Positions
Research Associate

Pediatrics-Nutrition
Baylor College of Medicine
Houston, TX, US
Education
PhD from Funda University

07/2012 - Shanghai, Shanghai, China
Neuroscience, Biophysics, Diabetes
Certifications
Postdoctoral Associate

10/26/2014 - present
Pediatrics-Nutrition Baylor College of Medicine
Department: Pediatric Nutrition
Mentor: Yong Xu, MD, PhD
Memberships
American Diabetes Association

member (11/2016 - present)

American Heart Association

Member (06/2015 - present)

Society for Neuroscience

Member (05/2012 - present)
Projects
Neuroregulation of blood glucose

Pediatrics-Nutrition Baylor College of Medicine (10/2014 - present)
Houston, TX, US
The Diabetes Control and Complications Trial (DCCT) reported that intensively treated women with T1D have a lower risk of severe hypoglycemia compared with men. Statistical analysis also revealed that diabetic women currently taking estrogen replacement therapy (ERT) had better glycemic control than never or previous users. Furthermore, antecedent hypoglycemia produces a greater impairment in CRR in diabetic men than in age-matched diabetic women. The same sexual dimorphic pattern was also observed in healthy men and women5. Finally, ERT in OVX rats significantly increases glucagon and corticosterone levels during hypoglycemia than OVX rats without ERT. However, there is also one study showing in non-diabetic subjects, postmenopausal women taking estrogen replacement have reduced CRR to hypoglycemia compared with men or women not taking ERT. The discrepancy in these studies may be due to complicated preconditioning/timing in the human subjects, but can also be caused by the widespread action spectrum of estrogen in the body. Therefore, we aim to use mouse models to clear this controversy, and our results may provide the proof-of-principle that ERT can improve CRR and therefore provide therapeutic benefits for T1D patients, especially for women after menopause. Further we will pinpoint the action site and the estrogen receptor that mediate beneficial effects of estrogen on CRR. These may facilitate development of more selective estrogen-based therapies for the treatment/prevention of hypoglycemia while bypassing the undesired side-effects of the conventional ERT.
Funding
Post Doctoral Fellow

- #1-17-PDF-138
Grant funding from

American Diabetes Association
Skills
Electrophysiology, single cell RNA sequence, Optogenetics, Fiber photometry