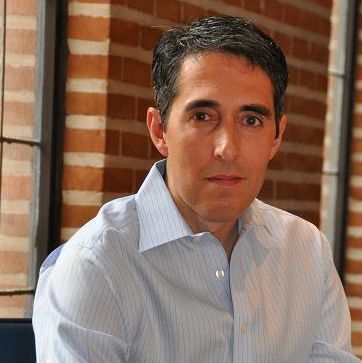 Email
Phone
Addresses
Office

Veterans Affairs Medical Centr

Room: VAMC-5C-278

Mail Stop: BCM350

Houston, Texas 77030

United States
Websites
Is this you?Log in to edit your profile.
Positions
Professor

Psychiatry Research
Baylor College of Medicine
Houston, TX, US

Member

Dan L Duncan Comprehensive Cancer Center
Baylor College of Medicine
Houston, Texas, United States
Education
Advanced Training from Harvard Medical School

01/1999 - Boston, MA, United States

Ph.D. from University Of Texas Medical Branch Affiliate Hospitals

01/1996 - Galveston, TX, United States

M.S. from University Of North Texas

01/1989 - Denton, TX, United States

B.S. from Texas A&M University Commerce

05/1985 - Commerce, Texas, United States
Professional Interests
Neuropharmacology
Neuropsychiatry
Behavioral Pharmacology
Professional Statement
Dr. De La Garza conducts laboratory studies in humans to investigate the safety and efficacy of novel pharmacological and behavioral treatments for cocaine and methamphetamine use disorders. He is also interested in cancer prevention as it relates to smoking cessation research, and is evaluating the neurobiological and behavioral effects of electronic cigarettes in cigarette smokers. Techniques used include behavioral assays, physiological measures, virtual reality/cue-reactivity, and neuroimaging. He has published over 100 peer-reviewed articles and several book chapters.
Memberships
College on Problems of Drug Dependence

Past-President (05/1993 - present)
CPDD seeks to advance the understanding of molecular-neurobiological aspects of addictive disorders and, by the application of new scientific knowledge, to improve and develop treatments utilizing novel behavioral and pharmacological therapies.

American College of Neuropsychopharmacology

Associate Member (05/2011 - present)
ACNP is the nation's premier professional society in brain, behavior, and psychopharmacology research.

Society for Research on Nicotine & Tobacco

Member (05/2008 - present)
The mission of the Society is to stimulate the generation of new knowledge concerning nicotine in all its manifestations - from molecular to societal.

National Hispanic Science Network

Executive Steering Committee (05/2010 - 04/2016)
NHSN is dedicated to improving the health equity of Hispanics by Increasing the amount, quality, and dissemination of interdisciplinary translational research and Fostering the development and advancement of Hispanic scientists to promote future leaders.