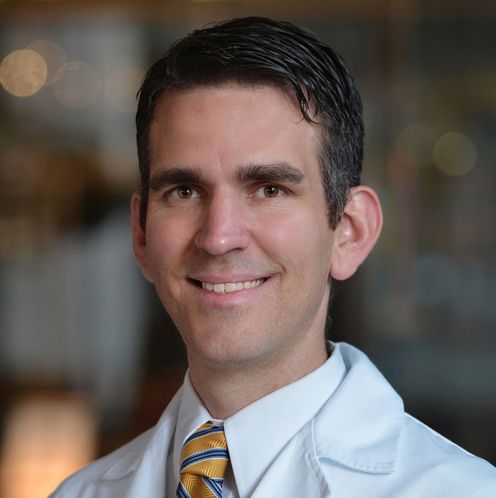 Phone
Addresses
Immune Evaluation (Lab)

Neurosensory Center

Room: NEUR-NA-404

Mail Stop: BCM504

Houston, Texas 77030

United States

(713) 798-3005

Lab website
Websites
The BCM Immune Evaluation Laboratory is a reference lab for solid organ transplants (kidney, heart, pancreas, liver and lung) performed in the Texas Medical Center.
Is this you?Log in to edit your profile.
Positions
Assistant Professor of Surgery

Division of Abdominal Transplantation
Baylor College of Medicine

Assistant Director, Immune Evaluation Laboratory

Baylor College of Medicine
Education
BS from University of California Santa Barbara

Santa Barbara

PhD from University of California Los Angeles

Los Angeles

Fellowship at Brigham and Women's Hospital

Boston
T32

Clinical Fellowship at Albany Medical College

Albany
Certifications
Board Certified

ABHI
Professional Interests
Anti-HLA antibodies
Bone marrow transplant outcomes
Function of microRNA in lymphocytes
Professional Statement
Dr. Peter Jindra specializes in Transplant Diagnostic Testing and is the Assistant Laboratory Director in the Immune Evaluation Laboratory at BCM. He is certified by the American Board of Histocompatibility and Immunogenetics. His research interests include the role of anti-HLA antibodies in transplant rejection, the effect of single nucleotide polymorphisms on bone marrow transplant outcomes, the expression and function of microRNA in lymphocytes and murine models of transplantation.
Selected Publications
Jindra PT, Bagley J, Godwin JG, Iacomini J. "Costimulation-dependent expression of microRNA-214 increases the ability of T cells to proliferate by targeting Pten." J Immunol. 2010
Jindra PT, Tripathi S, Tian C, Iacomini J, Bagley. "Tolerance to MHC class II disparate allografts through genetic modification of bone marrow." Gene Ther. 2012
Tian C, Yuan X, Jindra PT, Bagley J, Sayegh MH, Iacomini J.. "Induction of transplantation tolerance to fully mismatched cardiac allografts by T cell mediated delivery of alloantigen." Clin Immunol. 2010
Jindra PT, Jin YP, Jacamo R, Rozengurt E, Reed EF. "MHC class I and integrin ligation induce ERK activation via an mTORC2 dependent pathway." Biochem Biophys Res Commu. 2008
Jindra PT, Jin YP, Rozengurt E, Reed EF. "HLA Class I Antibody-Mediated Endothelial Cell Proliferation via the mTOR Pathway." J Immunol. 2008
Memberships
American Society of Transplantation

American Society of Histocompatibility and Immunogenetics