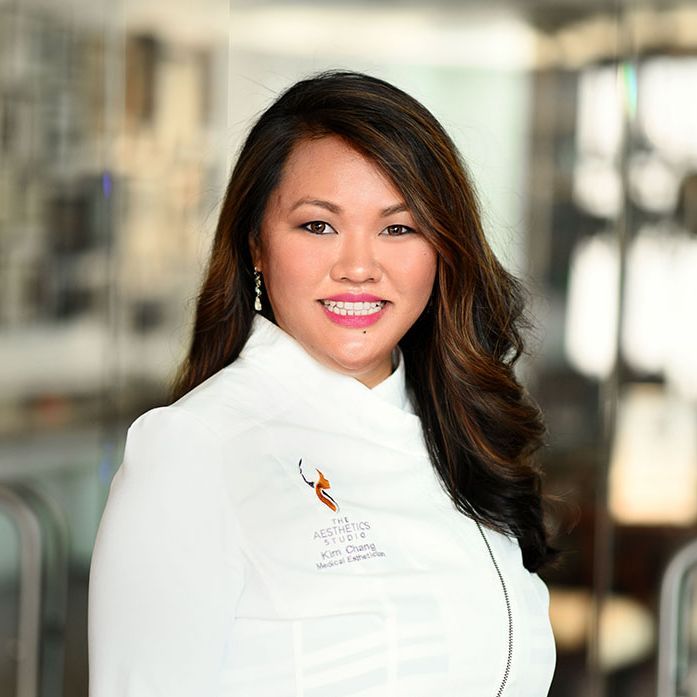 Email
Addresses
Jamail Specialty Center (Office)

1977 Butler Blvd

Suite E6.100

Houston, Texas 77030

United States

(713) 798-6331

kim.chang@bcm.edu
Is this you?Log in to edit your profile.
Positions
Aesthetician

Otolaryngology-Head & Neck Surgery
Baylor College of Medicine
Houston, TX, US
Professional Interests
PRP Amniox Injection Facelift: Combination of PRP collagen induction therapy with Amniox Stem Cell injection from a physician to achieve the most lasting youthful results without surgery.
Microblading
Cystic and Follicular Acne
Hyperpigmentation
Professional Statement
With over 13 years of skin care experience, Kim continues to be passionate about preventative skin care. After being diagnosed with Grade 4 acne herself many years ago, Kim was determined to help her skin find the balance it deserved. The door of esthetics opened for her during this journey, and never closed. Now, she has helped women with all types of skin concerns with first educating, then treating. After studying chemistry at the University of Houston, Kim believes that education is powerful to understanding the core of the skins condition in order to find the best solution to the individual's skin care needs.
Skills
Facial Rejuvenation

PRP Amniox Injection Facelift

PRP Collagen Induction

Skin Tag Removal

Medical Chemical Peels

Electrolysis

3D Semi-permanent Eyebrow Tattoo