Studies aim to safeguard health in deep space
Media Component
Credit
NASA/JPL-Caltech/University of Arizona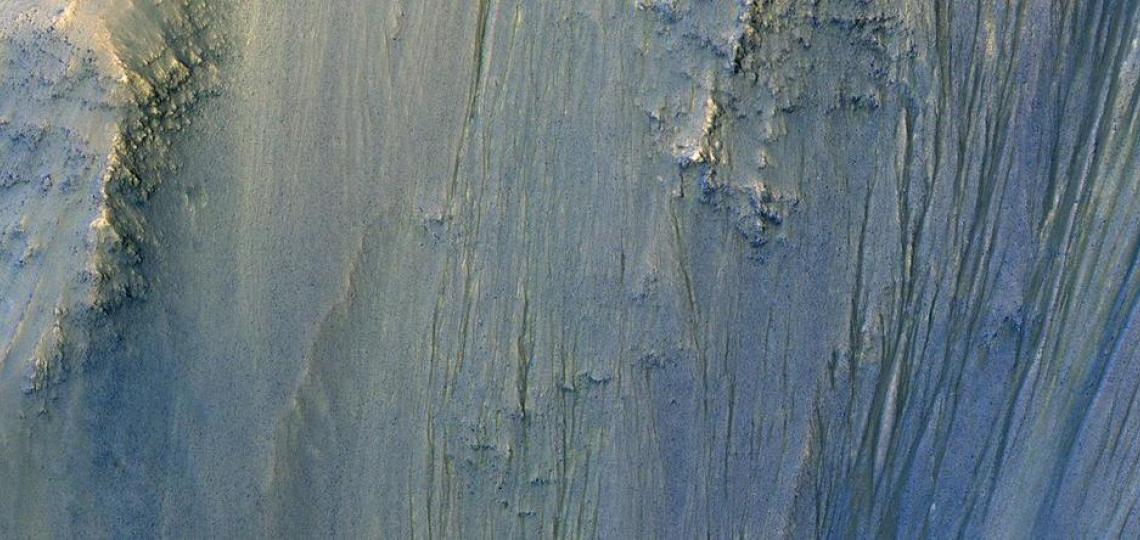 Content
The Translational Research Institute for Space Health (TRISH) at Baylor College of Medicine has selected six new biomedical research projects for space applications to receive two years of funding.
These projects aim to develop novel solutions to some of NASA's highest priority risks to human health and performance during deep-space exploration missions.
"The Institute is proud to fund this group of innovators working to support human health for deep-space exploration," said Dr. Dorit Donoviel, director of the Translational Research Institute for Space Health at Baylor. "This work moves us all closer to the day we will put human bootprints on the Mars surface."
Topic areas include ophthalmic imaging as a means of assessing overall health; physical health surveillance of astronauts on deep-space missions; augmented medical knowledge and guidance on deep-space missions; and "just-in-time" medications.
During their two years of funding, awardees will be tasked with delivering groundbreaking investigative research in these areas to protect astronaut health in deep space.
The selected award recipients for the annual Biomedical Research Advances for Space Health (BRASH) 1901 solicitation are:
Wei Gao, Ph.D.
California Institute of Technology, Pasadena, Calif.
A Multimodal Wearable System for Deep-space Monitoring of Stress and Anxiety
Luca Giancardo, Ph.D.
University of Texas Health Science Center, Houston
Actionable Deep-space Stroke Detection with Deep Learning and Retinal Imaging
David Howell, Ph.D.
Bondwell Technologies Inc., College Station, Texas
Immobilization and Stabilization of Biocatalysts for Efficient Pharmaceutical Manufacturing
Robert Langer, Sc.D.
Massachusetts Institute of Technology, Cambridge, Mass.
Just-in-time Medications from Gastrointestinal Resident Microbial Systems
Karen A. McDonald, Ph.D.
University of California, Davis, Davis, Calif.
A Plant-Based Platform for "Just-in-time" Medications
Steven Yule, Ph.D.
Brigham and Women's Hospital, Boston
Mixed Reality (MR) Care-Delivery Guidance System to Support Medical Event Management on Long-duration Exploration Missions
As a partner to the NASA Human Research Program, TRISH helps solve the health challenges to human deep-space exploration. The Institute finds and funds disruptive, breakthrough research and technologies that can reduce risks to astronaut health and performance.
The Institute is dedicated to connecting new researchers to collaborate with NASA. With this round of funding, TRISH has selected four principal investigators for their first-ever NASA Human Research Program project.
The Institute is funded through a cooperative agreement with NASA to Baylor College of Medicine and includes consortium partners Caltech and Massachusetts Institute of Technology.
Sign up online to be notified of future TRISH solicitation announcements.