Dr. Nuo Li awarded 2021 Young Investigator Award by Society for Neuroscience
Media Component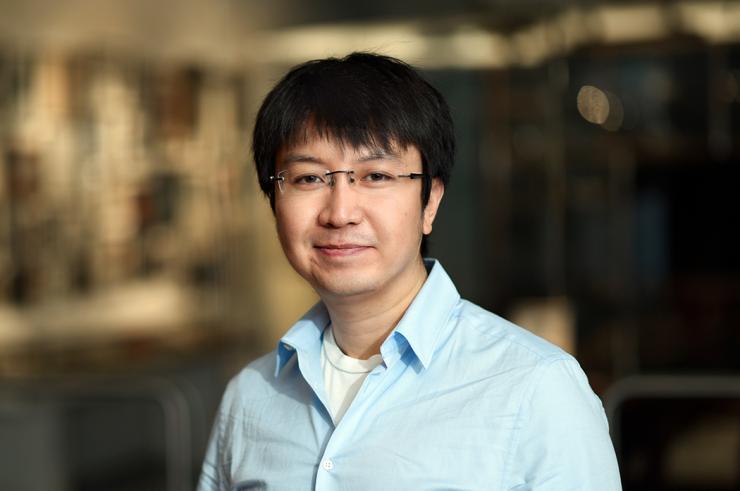 Content
Dr. Nuo Li, assistant professor of neuroscience and a McNair Scholar, has been awarded the 2021 Young Investigator Award by the Society for Neuroscience (SfN). This prestigious honor is presented to neuroscientists with a decade's experience or less who have successfully contributed to their field and demonstrated scholarly independence.
Seven researchers from across the country were awarded Early Career Awards, with Li the only scientist awarded in the Young Investigator category. He also is among the first researchers at Baylor to receive this recognition from SfN.
Li's research focuses on how the structure and dynamics of neural circuits give rise to cognitive brain functions and movement. He has identified a novel brain circuit that supports motor and cognitive function and includes a hindbrain structure, the cerebellum, that contributes to cognitive processes by interacting with the front cortex. This provided the direct evidence for a nonmotor function of the cerebellum. 
His latest research investigated the nature of the communication between brain regions involved in working memory. He and his collaborators found evidence that a modular network organization is critical for persistent neural activity.
Li's work continues to study brain activity during movement planning, with an aim to understand abnormal or maladaptive motor and cognitive behaviors.
Li joined Baylor as a McNair Scholar in 2016. Before that, he received his bachelor's degree in biomedical engineering from Washington University while studying spatial perception in non-human primates. He received his Ph.D. in neuroscience from the Massachusetts Institute of Technology where his work focused on object recognition in non-human primates. He showed that the brain can learn that one object can be associated with multiple visual representations when those representations occur close together in time. He then joined the Janelia Research Campus, Howard Hughes Medical Institute, as a postdoctoral fellow, where he developed tools and methods to study the circuit and cellular mechanisms of perceptual decisions in mice. Using behavioral, optogenetic and electrophysiological approaches, he identified a part of the premotor cortex that reads sensory input and plays a role in planning movements and thereby established a frontal cortical brain region important for decision-making and motor planning. 
Li's work has been recognized with several early career awards, including a Alfred P. Sloan Research Fellowship, a 2017 Searle Scholar award, a 2018 Pew Scholar award in biomedical sciences from the Pew Charitable Trust, the 2020 McKnight Scholar Award from the McKnight Endowment Fund for Neuroscience, the Simon's Collaboration on the Global Brain, and the Michael E. DeBakey M.D. Award for Excellence in Research.  
The Young Investigator Award is supported by Sunovion and includes a $15,000 grant. Li and his students will present their recent work at the upcoming SfN conference.