Dr. Nuo Li named Pew Scholar
Media Component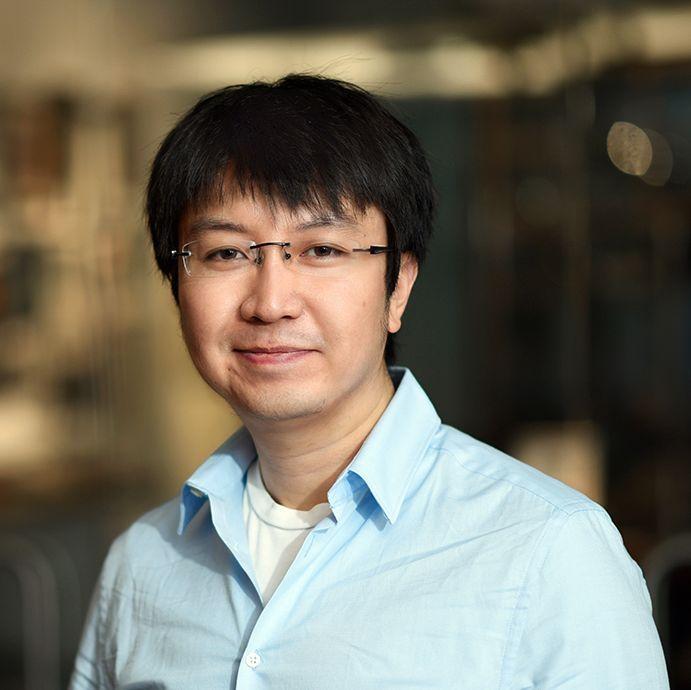 Content
Dr. Nuo Li, assistant professor of neuroscience and a McNair Scholar at Baylor College of Medicine, has been named as a 2018 Pew scholar in biomedical sciences by the Pew Charitable Trust.
Twenty-two early career researchers from across the country were named from more than 180 candidates. The scholars, all of whom have held assistant professor positions for three years or less, are now a part of a community of researchers who have received awards from Pew since 1985. Current scholars meet annually to discuss their research, and exchange ideas with peers in fields outside of their own.
"I am honored to join the community of Pew scholars. This generous support will help our lab explore new approaches to addressing fundamental questions about how the brain gives rise to complex behaviors," said Li.
Li was recognized for his work investigating how multiple parts of the brain cooperate to guide decisions based on short-term memory. He is working to answer the question of whether these brain regions act simultaneously, how they feed information back and forth, or if they report to a central "node" to orchestrate their output.
As a postdoctoral fellow, Li identified a sub-region of the brain that controls a mouse's decision to make directional movements a second or two after a sensory instruction – a response that involves short-term memory, planning and executing movement.
Now, using a suite of cutting-edge techniques for monitoring and manipulating the activity of neurons in different parts of the brain, his lab will serially inactivate a number of different areas that are functionally coupled to the previously identified sub-region and assess how these perturbations alter its activity.
"By dissecting the neural circuits involved in such behavior, we could identify new targets for therapies that enhance cognitive processes or limit cognitive decline," Li said.
Li received a doctorate in neuroscience in 2011 from Massachusetts Institute of Technology, where he worked with Pew scholar Dr. James DiCarlo. After completing postdoctoral training with Pew scholar Dr. Karel Svoboda at Janelia Research Campus of the Howard Hughes Medical Institute in 2016, Li joined the faculty at Baylor as a McNair scholar. In 2017, Li received the Alfred P. Sloan Research Fellowship and was named a 2017 Searle scholar.