Device opens doors for expanded use of donor lungs
Media Component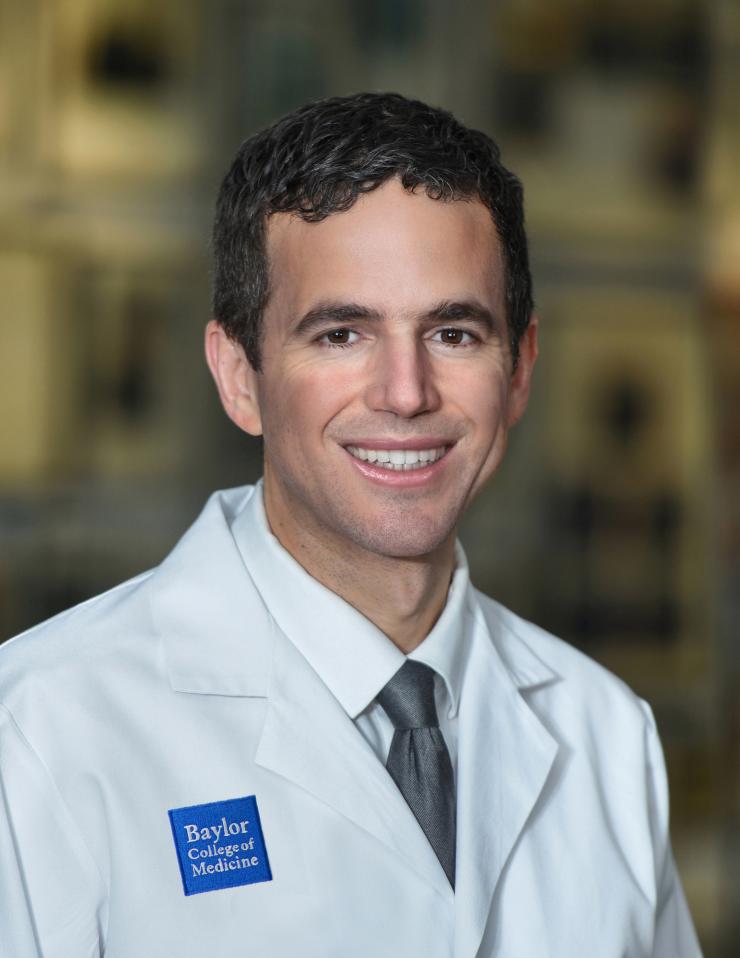 Content
Currently, 80 percent of donor lungs are not being used for transplant, but a portable device to house and transport lungs could make more of the organs available for patients who need them. The device is the focus of a new study published today in The Lancet Respiratory Medicine, led by a researcher at Baylor College of Medicine.
Approximately 3,000 new patients are added to the lung transplant waiting list every year. Despite an increase in organ donation, only 20 percent of all organ offers are currently considered for transplant using standard donor lung criteria. Between 15 and 30 percent of patients die while they are on the waiting list due lack of a suitable organ.
The EXPAND trial was a multicenter, international trial using the TransMedics Organ Care System, or breathing lung device. This portable device houses the lungs during transport and keeps them healthy by maintaining them in a natural state that mimics the human body.
For the trial, surgeons used the device to transplant lungs that were from extended criteria donors, meaning the organs typically would not be used for transplant. Factors that cause donor lungs to fall into the extended criteria include donor age greater than 55, blood gases in the donor being too low, donation after cardiac death and the organ being without oxygen for more than six hours.
"It was previously suggested that these factors could mean that the organ would not perform as well as those that did not fall into this criteria," said Dr. Gabriel Loor, director of lung transplantation in the division of cardiothoracic transplantation and circulatory support in the Michael E. DeBakey Department of Surgery at Baylor and international principal investigator of the study. "In fact, the transplants that utilize these extended criteria for transplant reflect less than 10 percent of transplants in the United States. This trial gave us a broader sense of confidence that we could explore the use of these donors by employing the device that keeps blood pumping through the organ, keeps it warm and ventilated and allows us to monitor the quality of the organ throughout transportation from point A to point B."
The research was conducted while Loor was an assistant professor in the division of cardiothoracic surgery at the University of Minnesota Medical School.
Loor, who also serves as co-chief of the section of adult cardiac surgery and surgical director of the lung transplant program at Baylor St. Luke's Medical Center, said that there is potential to use about half of the 80 percent of unutilized donor lungs.
"We could probably get a significant increase in the percentage of transplants that we can do by exploring how this device allows us to use lungs in the extended criteria category," he said.
Of the 79 transplants, 91 percent of patients who received an extended criteria donor lung in the EXPAND trial were still alive one year after the transplant, which is even higher than the expected outcome for a standard lung transplant.
However, researchers did see evidence of transient graft dysfunction in approximately 40 percent of cases, meaning that the organ did not start to function in the recipient as quickly as they have seen in the past in standard donor lungs. This was particularly noticeable in the first four to six hours after the transplant, however, at 24, 48 and 72 hours, the incidence of graft dysfunction was similar to standard donor lungs.
"So there is a difference – extended criteria donors do have features that result in the organ not 'waking up' as quickly in the recipient as they otherwise would. It seems to be a transient effect. It does not appear to impact one-year survival at all, but it is something that we have to keep an eye on. Moreover, we do not know what the rates of graft dysfunction would have been if these extended criteria donor lungs had been transported on ice alone without the benefit of the transport system. I expect the rates would have been higher," Loor said.
After reviewing data available from the United Network for Organ Sharing-Organ Procurement and Transplantation Network on 66 of the donor lungs that were used in the trial, the researchers found that these 66 donor lung pairs were refused by other transplant centers an average of 35 times before donor lung acceptance in the EXPAND trial center.
As a result of this and their prior study (INSPIRE), the TransMedics Organ Care System received FDA approval for standard donor lung transplantation as well as extended criteria lung transplantation.
"This opens the door to providing this life-saving intervention to many more patients now than we have before. It's also still early in the technology. It's an important beginning, but we need to continue to evaluate these organs and figure out ways to improve their function on the device," Loor said.
Because 13 percent of the organs in the trial did not meet criteria for transplant using the device, Loor said it's important to explore gene therapy, stem cell and pharmacology options that can be used to manipulate those organs and improve the yield even more. The device provides the ideal platform to treat the donor lung without causing systemic effects in the recipient. Researchers also hope to learn more about graft dysfunction in these extended criteria lungs and hope to look at the patient population who have had a prior transplant, a group that was previously excluded in this study.
"Now we need to see how it rolls out in the real world and continue to improve our outcomes to look at more methods of improving donor yield," he said.
Loor and his team plan to continue tracking these transplants through a registry to see what trends and patterns appear in the use of this device for standard and extended criteria lung transplants.
The study was funded by TransMedics Inc., and Loor received generous funding through a grant from the JLH Foundation.
Others who took part in the study include Gregor Warnecke and Axel Haverich from Hannover Medical School; Mauricio A. Villavicencio and Joren C Madsen from Massachusetts General Hospital; Michael A. Smith from St. Joseph's Medical Center in Phoenix, Arizona; Jasleen Kukreja from the University of California San Francisco; Abbas Ardehali from Ronald Reagan University of California, Los Angeles Medical Center; Mani Ali Daneshmand and Matthew Hartwig from Duke University Medical Center; Dirk Van Raemdonck with University Hospitals in Leuven, Belgium; and Marshal I. Hertz and Stephen Huddleston from the University of Minnesota.