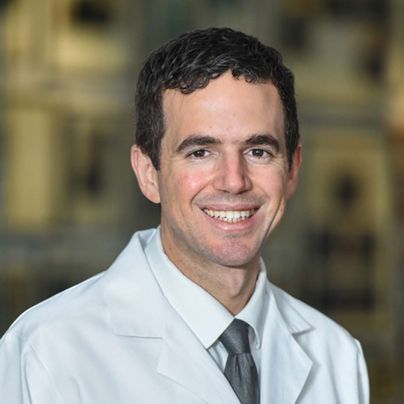 Email
Addresses
Texas Heart Institute: Heart and Lung Transplant Center (Clinic)

6770 Bertner Avenue

Cooley 355N

Houston, Texas 77030

United States

(832) 355-3000
Websites
Baylor St. Luke's Medical Center is first in Texas to perform a breathing lung transplant
Is this you?Log in to edit your profile.
Positions
Associate Professor of Surgery

Cardiothoracic Transplant and Circulatory Support
Baylor College of Medicine

Co-Chief, Section of Adult Cardiac Surgery

Baylor St. Luke's Medical Center

Surgical Director, Lung Transplant Program

Baylor St. Luke's Medical Center
Education
Residency at Cleveland Clinic

Cleveland
Thoracic and Cardiovascular Surgery

Research Fellowship at University of Chicago Hospitals

Chicago
American Heart Association Research Fellowship

Residency at University of Chicago Hospitals

Chicago
General Surgery

Internship at University of Chicago Hospitals

Chicago

MD from Northwestern University, Feinberg School of Medicine

Chicago

BS from University of Miami

Miami
Biochemistry
Certifications
American Board of Surgery
American Board of Thoracic Surgery
Honors & Awards
Top Doctors: Rising Stars Edition

Minneapolis St. Paul Magazine

Champion of Care: M Health Clinical Excellence Award
Professional Interests
Adult cardiac surgery
Ex-vivo lung perfusion (EVLP)
Arrythmia surgery
Percutaneous valve replacement (TAVR)
Pericardectomy
Professional Statement
Dr. Gabriel Loor specializes in the clinical evaluation and surgical management of patients with advanced cardiothoracic disease including coronary artery, aortic and valvular heart disease. Dr. Loor has a special interest in advanced heart and lung failure and is the surgical director of the Baylor St. Luke's Medical Center Lung Transplantation Program.
Dr. Loor received his cardiac surgical and transplant training at Cleveland Clinic. He spent several years at the University of Minnesota as assistant professor in cardiac surgery and director of the lung transplant program. There he significantly increased the volume and quality of lung transplantation through donor utilization, reduction of patient wait list times and adoption of various innovations. In addition, he was responsible for several quality improvement initiatives including building the aortic and adult congenital surgery practice.
His research interests include improved donor utilization and maximizing recipient outcomes. He is the national principal investigator on several trials using ex vivo lung perfusion platforms to increase donor yield and quality. He is credited with the first "breathing lung transplantation" in the Midwest performed in 2014. His translational lab focuses on the use of this technology to improve the quality and quantity of potential lung transplants. Dr. Loor has published several key papers on prolonged preservation of donor organs with an emphasis on reducing ischemic injury and the inflammatory response. He has also published several articles on blood conservation, safety checklists and surgical outcomes after adult cardiac surgery.
Selected Publications
Loor G. "EVLP: Ready for Prime Time?." Semin Thorac Cardiovasc Surg. Pubmed PMID: 29935227
Loor G, Schuster A, Cruz V, Rafael A, Stewart W, Diaz J, McCurry K.. "The Carpentier-Edwards perimount magna mitral valve bioprosthesis: intermediate-term efficacy and durability." J Cardiothorac Surg.
Mattison L, Spratt J, Howard B, Augustine S, Musleh S, Loor G, Iaizzo P. "A Simplified Model for the Assessment of Ex Vivo Lung Perfusion Methodologies and Treatments." J. Med. Devices.
Loor G, Radosevich MD, Kelly RF, Cich I, Grabowski TS, Lyon C, Morrow JM, Bender EM, Billings J, Hertz M. "The University of Minnesota Donor Lung Quality Index (UMN-DLQI): A Consensus-Based Scoring App Improves Donor Lung Utilization." Annals Thor Surg.
Loor G, Doud A, Nguyen TC, Antonoff MB, Morancy JD, Robich MP, Odell D, Yarboro L, Vaporciyan AA, Roselli E. "Development and evaluation of a three-dimensional multistation cardiovascular simulator." Ann Thor Surg.
Hutchins J, Apostolidou I, Shumway S, Kelly RF, Loor G. "Paravertebral catheter use for postoperative pain control in patients after lung transplant surgery: A prospective observational study." Journal of Cardiothoracic and Vasc Anesth.
Loor G, Shumway SJ, McCurry K, Keshavamurthy S, Hussain S, Weide G, Spratt JR, Alsalihi M, Koch C. "Process improvement in thoracic organ donor retrieval: implementation of a donor assessment checklist." Ann Thor Surg.
Spratt JR, Podgaetz E, Loor G, Shumway SJ. "Endobronchial Valve Therapy for Refractory Air Leak Following Lung Transplantation in a Patient with Multiple Connective Tissue Disorders." J Thor Cardiovasc Surg.
Loor G, Howard B, Iles T, Mattison L, Meyer P, Day T, Panoskaltsis-Mortari, A, Iaizzo, P. "Is Prolonged EVLP Using OCS Lung: Cellular and Acellular Perfusates." Journal of Transplantation.
Loor G, Brown R, Kelly RF, Rudser KD, Shumway SJ, Cich I, Holley CT, Quinlan C, Hertz MI. "Gender Differences in Long-term Survival Posttransplant: a Single-institution Analysis in the Lung Allocation Score (LAS) Era." Clinical Transplantation.
Spratt J, Howard B, Iaizzo P, Mattison L, Iles T, Panoskaltsis-Mortari A, Loor G. "An Experimental Study of the Recovery of Injured Porcine Lungs with Prolonged Normothermic Cellular Ex Vivo Lung Perfusion Following Donation after Circulatory Death (DCD)." Journal of Transplantation International.
Memberships
American Association for Thoracic Surgery

American College of Cardiology

Fellow

American College of Surgeons

American Heart Association

Society for Critical Care Medicine

Society of Thoracic Surgeons

International Society of Endovascular Specialists

International Society for Heart and Lung Transplantation

Lillehei Surgical Society

American Medical Association