Master
Content
Two outstanding faculty members were honored with the 2021 Barbara and Corbin J. Robertson, Jr. Presidential Award for Excellence in Education.
Heading
Hugo Bellen, D.V.M., Ph.D.
Media Component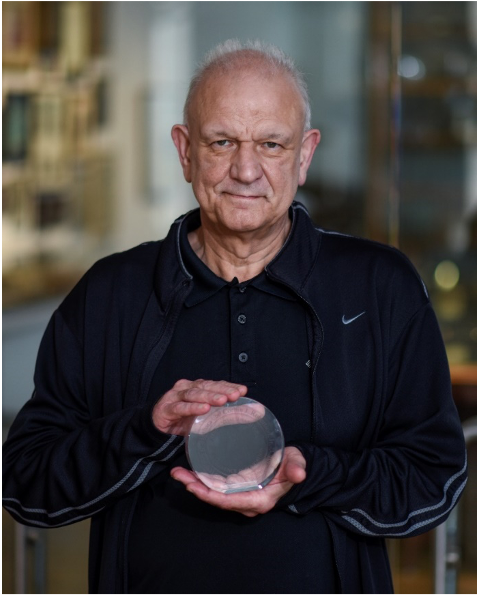 Content
Distinguished Service Professor of Molecular Genetics
Dr. Hugo Bellen, an international leader in the field of Drosophila genetics and neurodegeneration, is a strong advocate for graduate education who very much enjoys teaching and mentoring. Upon joining the Institute for Molecular Genetics at Baylor College of Medicine in 1989, he organized "Eukaryotic Genetics," a course he taught for the next eight years. Overall, he has led 14 different courses in the Graduate School of Biomedical Sciences.
In 1991, Dr. Bellen became the Co-Director of the Interdepartmental and Interinstitutional Graduate Program in Developmental Biology, which he went on to serve as the Director from 1996 to 2017. More than 150 excellent graduate students, including 27 MSTP students, were recruited into the program; approximately 40% of them became faculty members in the United States, China, Japan, Korea, Singapore, Taiwan, Belgium and Britain.
Dr. Bellen derives great pleasure from mentoring trainees through their scientific odyssey. One of the key aspects of this journey is to provide them, in addition to a solid scientific foundation through course work, reading and discussions about experimental design, the confidence that they will achieve what they set out to do. During his tenure, he has graduated 38 Ph.D. students; 18 of whom are Principal Investigators in academic institutes and 11 are postdoctoral fellows. The remainder work in the biotech and pharma industries. Similarly, 30 of his former postdoctoral fellows have positions as PIs in academia and three are Chairs/Directors of departments or research institutes.
For his remarkable commitment to science and education, Dr. Bellen has won several awards at Baylor, including the Michael E. DeBakey, M.D., Excellence in Research Award, the Adam Kuspa, Ph.D., Award for his advocacy and support of research faculty, the Presidential Award for Excellence for Leadership in Research and Research Mentoring, and the Dean's Faculty Award for Excellence in Graduate Education.
At the national level, he recently was elected a Member to the National Academy of Sciences and the American Academy of Arts and Sciences for his contributions to the development of genetic technology in flies and the creation of resources for the fly community.
Heading
Kanta Velamuri, M.D., M.Ed., FCCP
Media Component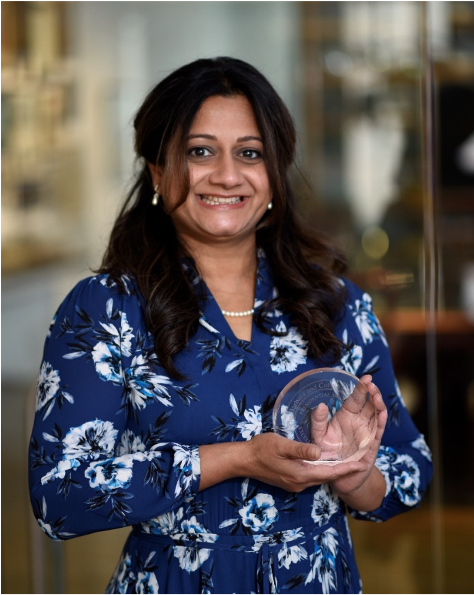 Content
Associate Professor of Medicine
Dr. Kanta Velamuri is a clinician-educator with a passion for teaching and medical education. In her 17-year career at Baylor College of Medicine, her educational efforts have benefited hundreds of learners including faculty, fellows, residents, medical and health professions students and undergraduate and high school students.
Dr. Velamuri was the Associate Program Director and then went on to be the Program Director of the Pulmonary & Critical Care and Critical Care Fellowship Programs. She has served as the chair of the Electives Subcommittee of the Curriculum Committee of the School of Medicine. She introduced many innovations and curricular changes while she was the Course Director for the Respiratory Course for second-year medical students.
Given her interest and dedication to medical education, she successfully completed a Master of Education in Curriculum and Instruction at the University of Houston. She has been an advocate for educational innovation and scholarship while mentoring many faculty members in developing their academic research skills.
She is the recipient of the Norton Rose Fulbright (previously Fulbright and Jaworski) Award for Excellence in Education in the categories of Teaching and Evaluation and Educational Leadership. She was recognized with a STAR Patient Care Award for her superior clinical skills.
She is dedicated to helping faculty and trainees achieve their career goals and is committed to establishing equity for all to succeed in their careers. She was recognized with the Woman of Excellence Award in 2021. She was a past Chair of the Norton Rose Fulbright Award Review Panel and now works closely with faculty development efforts in the Office of Faculty Development.
At a national level, Dr. Velamuri holds educational leadership positions at the American College of Chest Physicians, Association of Academic Internal Medicine, American Board of Internal Medicine and Southern Group on Educational Affairs. She has served on many educational abstract and grant review committees and as a reviewer for MedEdPortal.
Dr. Velamuri enjoys traveling, crosswords, reading and spending time with her family and two dogs.