Master
Heading
POP Award: The Power of Professionalism Award
Media Component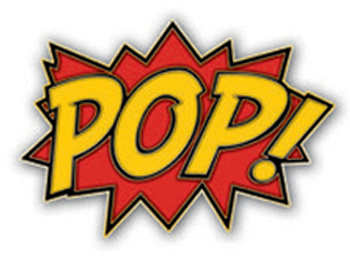 Content
The Center for Professionalism recognizes the positive actions of students, residents, fellows, post-docs, faculty and any member of our support staff or administration, through the Power of Professionalism Award.
We are looking for Baylor community members who demonstrate exemplary professionalism: attitudes and behaviors that cultivate competence and connection through positive, respectful and trustworthy relationships.
Examples of exemplary professional behavior may include compassionate communication with colleagues, patients or families; going above and beyond to support team members; and recognizing and respecting differing viewpoints.
Heading
POP Nomination Process
Content
To nominate someone for the POP award, using the award's online submission form write a brief paragraph of 250 words or less that describes why you think that your candidate exemplifies the best of Baylor professionalism. Describe a specific episode that you observed or the characteristics of professionalism that you have noted in the nominee. 
Nominations can be submitted by any member of the BCM community. Be sure to include the name and contact information for your nominee.
If you receive a login challenge, use your BCM email address and password to access the Power of Professionalism Award Nomination form.
View the POP Award recipients.
Media Component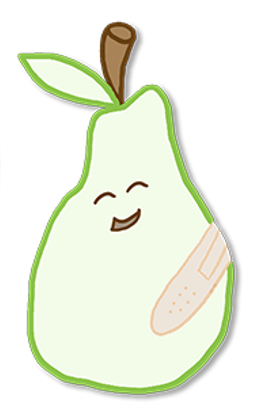 Content
Medical and educational staff deserving of recognition for their tremendous efforts during the COVID-19 pandemic are eligible to receive a PEAR Award. The initiative, Professional Educator Appreciation and Recognition, was created to recognize mentors who have had a significant impact on students during their medical training.
Any Baylor student can nominate preclinical faculty, attending physicians, residents, physician assistants, nurses and others on the medical team who have challenged them, expanded their knowledge or imparted a significant lesson.  Submissions are shared with the award recipient and his or her department chair. Students can submit nominations online.
PEAR Awards are supported by the Center for Professionalism, led by Dr. Ellen Friedman, professor of otolaryngology.
View the Pear Award recipients.
Heading
Ben and Margaret Love Foundation Bobby Alford Award for Academic Clinical Professionalism
Content
The Ben and Margaret Love Foundation Bobby Alford Award for Academic Clinical Professionalism recognizes a physician at the College for professionalism and humanism, and the recipient's ability to model these qualities in the practice of medicine. The award requires evidence of professional behavior and humanism within Baylor College of Medicine. Strength of the candidate's accomplishments should be demonstrated through:
Providing pro bono patient care 
Providing patient care that inspires learners and others to perform above and beyond the call of duty
Organizing patient care 
Creating opportunities or organizations that provide service to vulnerable or special needs populations
Providing leadership or extending service to organizations that serve vulnerable or special needs populations
Educating healthcare professionals who provide service with limited resources
Advocacy for underserved or other populations
Additional contributions beyond Baylor College of Medicine, regionally, nationally, and internationally in any of those areas will be viewed as complementary to the service at BCM.
Heading
Love Award Guidelines
Content
The opportunity to nominate a candidate for this award is limited to chairs, center directors, deans and those at the highest level of leadership at the College or its affiliated institutions. Candidates are considered for their qualities of professionalism in patient care, clinical research and/or education as well as humanism (altruism, caring, compassion, empathy, cultural sensitivity, and respect for the dignity of others). The nominee must be a full-time or part-time faculty or voluntary faculty physician with a Baylor appointment, be in good standing at Baylor and have contributed to the institution for five or more years.
The chair/leader is asked to submit two documents to nominate a faculty member. This information should be provided as email attachments (PDF or MS Word) to Debbie Fernandez by Jan. 30, 2023:
One- to two-page summary supporting the nominee, including the merit of the nominee's professionalism and humanistic characteristics and achievements, highlighting those manifested within Baylor College of Medicine.
Those faculty members chosen for final consideration will be invited to submit a curriculum vitae and further documentation to the Selection Committee. The award winner receives a trophy and a $5,000 honorarium. The award is presented on Awards Day in May 2022.
This award is co-administered by the Office of Faculty Development and the Center for Professionalism. Contact Debbie Fernandez at (713) 798-7285 for more information.
Heading
Past Love Award Recipients
Content
2023: Dr. George Robert Parkerson, III
2022: Dr. John Coverdale
2021: Dr. Sophia Banu
2020: Dr. Fareed Khan
2019: Dr. Biykem Bozkurt
2018: Dr. Daryl A. Scott
2017: Dr. Barbara Trautner
2016: Dr. Emily Sedgwick
2015: Dr. Kent Osborne
2014: Dr. George P. Noon
2013: Dr. Martha Mims
2012: Dr. Cynthia Peacock
2011: Dr. Marcia Katz
2010: Dr. James Pool
Heading
Dr. Adam Cohen Student Professionalism Award
Content
Dr. Adam Cohen, a former graduate of the Department of Pediatrics Resident Training Program, was considered to be an exemplary resident, highly competent, considerate, affable, and above all remarkably professional. Following his residency training he practiced pediatric medicine, where he was acknowledged as an outstanding clinician, revered by colleagues, patients, and families alike. He succumbed to cancer a few years after starting practice, and this award is dedicated in his honor.
Recipients
2017-2018: Kate Travis
2015-2016: Dr. Georgene Ellen Hergenroeder