Master
Media Component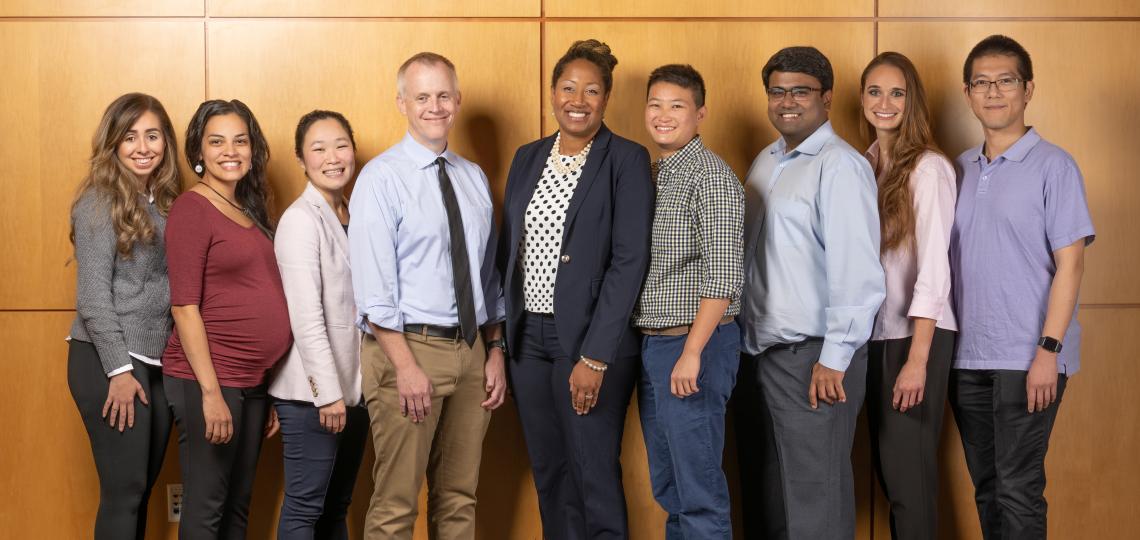 Heading
Application Instructions
Content
Motivated M.D. or M.D./Ph.D. graduates should apply to the Baylor College of Medicine Department of Pediatrics Residency Program using the Electronic Residency Application Service. Select the Pediatrician-Scientist Track, which is abbreviated as "Peds/Scientist Development Prog".
Select candidates will be contacted to provide additional supplemental application materials. Invited applicants will attend our recruitment activities virtually for interviews and to learn about the clinical and research resources at Baylor College of Medicine and Texas Children's Hospital. These visits will dedicate equal time to education about both the categorical residency and PSP programs.
Media Component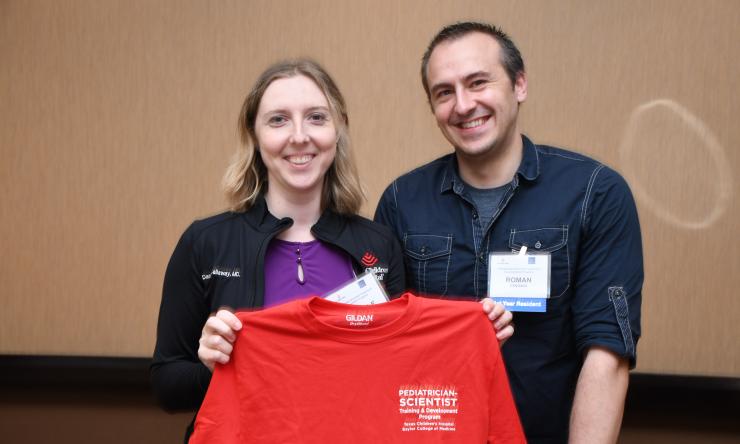 Content
Drs. Danielle Callaway and Roman Deniskin, Graduating Class of 2019 at 2ndAnnual PSP Orientation Retreat in Galveston, Texas. 
Media Component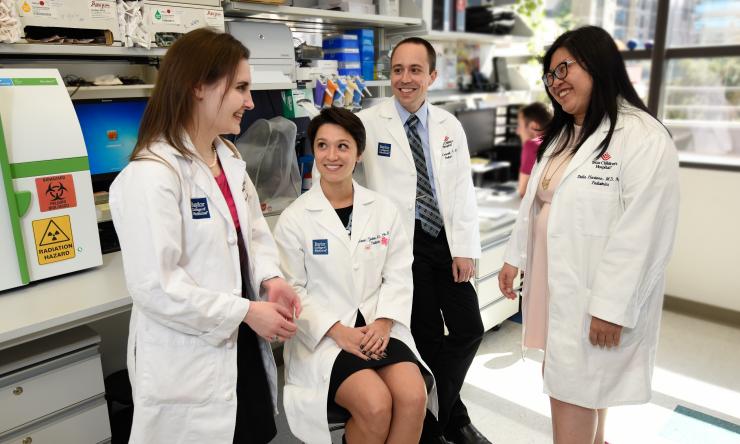 Content
From left: Drs. Alona Birjinuik (alumni), Naomi Tajaden (alumni), Patrick Connell (alumni), and Stella Hartono (alumni).