Master
Media Component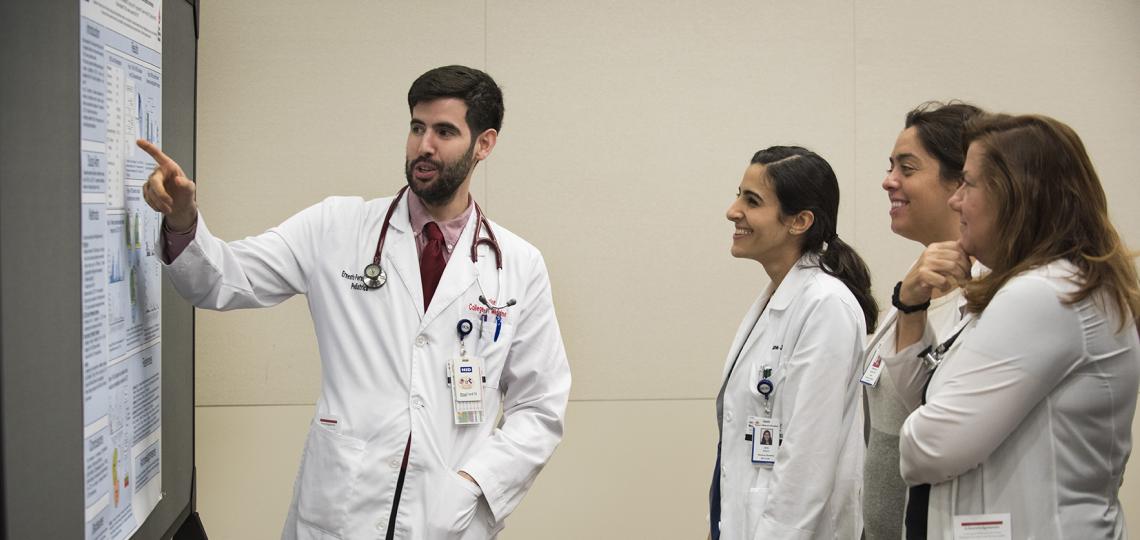 Content
Medicine is changing. Increasingly, pediatricians are no longer just clinical practitioners. In many settings, pediatricians are expected to participate in a range of scholarship activities including clinical studies, basic science research, advocacy, education, quality improvement, patient safety, and simulation. Reflecting this trend, the Accreditation Council of Graduate Medical Education now requires that all pediatric residents engage in scholarship. The aim of the Resident Scholarship Program is to provide knowledge, skill, and supervised experience in designing, conducting, and reporting a scholarly project.
Content
The resident Scholarship Program consists of several components:
Core lecture series
Scholarly Project rotation to work on your scholarly project
Participate in Resident Scholarship day and present your project to the wider Baylor College of Medicine community
Content
The possibilities for what your scholarly project might entail are vast. Our hope is that you find an area of interest, capitalize on all components of RSP and begin your career with an eye toward scholarship.
Heading
Current Resident Scholarly Activity