Master
Media Component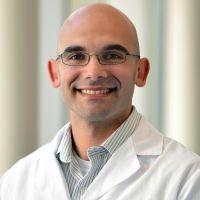 Content
Dear Prospective Fellow,
Thank you for your interest in our Pediatric Hospice and Palliative Medicine Fellowship Program. Please allow me to give you a brief introduction to our division and training program.
Texas Children's Hospital is the largest children's hospital in the United States and is the pediatric affiliate of Baylor College of Medicine. The Division of Palliative Care, under the Department of Pediatrics is led by Division Chief and Vice Chair, Tammy Kang, M.D.The division has nine full time providers, physicians and nurse practitioners, three part time providers and a robust psychosocial team of including nursing, social work, chaplaincy, pharmacy and grief and bereavement. The clinical teams are well supported by an administrative and research team. Baylor College of Medicine fosters an environment of inclusion, equity and diversity and our faculty and fellows are an example of the diversity representative of Baylor College of Medicine and the City of Houston.
Our Pediatric Hospice and Palliative Medicine Fellowship Program, with two fellows, is one of the largest in the country and is accredited by the Accreditation Council for Graduate Medical Education (ACGME). We have been training fellows in Hospice and Palliative Medicine since receiving initial accreditation in 2017. The program was re accredited by the ACGME in 2019 and has trained six fellows to date, all who are now board eligible or certified in palliative care.
The Pediatric Hospice and Palliative Medicine Fellowship Program trains pediatric hospice and palliative medicine physicians who are competent in providing sub-specialized clinical care and who contribute to the growing pediatric palliative care workforce and body of knowledge. The program highlights are
We give fellows unparalleled clinical experience through exposure to a high volume and great breadth of pediatric, adolescent, and young adult patients.
Our program equip fellows with unique tools and skills in pain and symptom management; end of life care; aiding patients, families, and healthcare teams with complex medical decision making; and grief and bereavement support.
Our fellows are exposed to academic and educational language and practice through mentored scholarly and teaching activities, quality improvement didactics, feedback, and journal clubs.
We provide a learning and work environment that values and teaches patient safety, quality of clinical care, provider well-being, and interdisciplinary teamwork.
Through our program we, create a learning and work environment that values diversity and inclusion, understanding that this enriches us all.
The program is 12 months in length with approximately six months spent on clinical service with our Pediatric Palliative Care team and approximately six months spent engaging in scholarly activities, outside rotations with hospice, long term acute care, pediatric complex care, pain management and electives.
We strive to be excellent clinicians as well as thoughtful researchers and teachers; however, we also value self-care and encourage fun time together as a team and life outside of work. We appreciate your consideration of our fellowship training program and would be honored to be part of your journey! 
Jared Rubenstein, M.D.
Program Director
Pediatric Hospice and Palliative Care Fellowship