Master
Media Component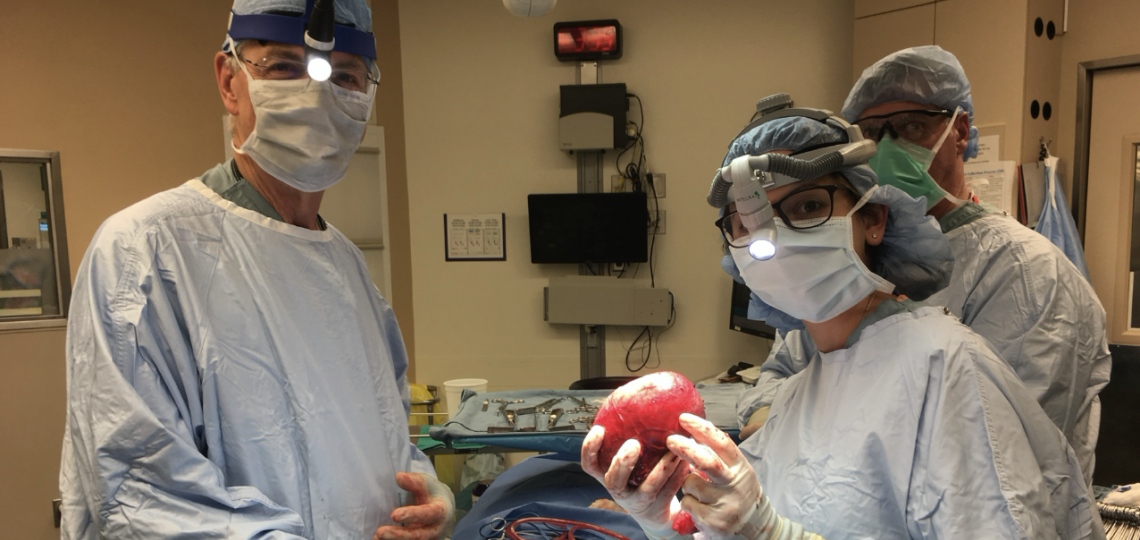 Heading
About the Program
Content
Every year, five outstanding medical school graduates from around the country are selected to join The Bobby R. Alford Department of Otolaryngology – Head and Neck Surgery residency training program at Baylor College of Medicine.
This five-year training program consists of a one-year internship. This internship is under the direction and supervision of the department that is spent on general surgery rotations, as well as otolaryngology and other surgical subspecialties. The following four years are spent in otolaryngology-head and neck surgery residency training, which includes three months devoted to basic or clinical research. Baylor College of Medicine's ACGME-accredited residency program is nationally recognized, academically oriented and clinically comprehensive since 1951.
Content
Clinical otolaryngology-head and neck surgery residency training is conducted in six of Baylor's outstanding affiliated hospitals: Houston Methodist Hospital, Michael E. DeBakey Veterans Affairs Medical Center, Ben Taub Hospital, Texas Children's Hospital, Baylor St. Luke's Medical Center, and The University of Texas MD Anderson Cancer Center.
Training in these specialized environments provides exposes residents to a broad spectrum of patients and procedures. In addition, the international reputation of our faculty results in an abundance of worldwide referrals. Subspecialty interests among the clinical faculty include otology/neurotology, head and neck surgery, pediatric otolaryngology, facial plastic and reconstructive surgery, laryngology, endoscopic skull base surgery, and allergy and immunology.
Other important aspects of Baylor's residency program are the high volume of patients seen and the range of procedures performed. In 2011, the department had 54,800 outpatient visits with the residents and faculty performing 12,100 operative procedures in the affiliated hospitals. Residents act as surgeon on an average of more than 1,500 operative cases, and as assistant on more than 500 cases during their training. Operative procedures are carried out in all areas of otolaryngology – head and neck surgery including head and neck, otology/neurotology, facial plastic, and endoscopy.
All residents receive additional training in research in order to introduce them to the fundamentals of research, and to provide scientific insight into the practice of medicine. Many advances have resulted from the innovative research studies conducted in our laboratories. More exciting developments are expected from our current researchers who are pursuing interests in the fields of cochlear biophysics, cochlear and vestibular hair cell transduction, vestibular compensation, cochlear development and genetics of hearing loss. Opportunities exist to conduct basic science research in other Baylor laboratories, as well as MD Anderson and Rice University.
Further education and development result from participation in didactic conferences, continuing education programs, scientific presentations, publications and committee service. Upon the satisfactory completion of the residency program, every resident is eligible for the certification examination by the American Board of Otolaryngology.
Content
Affiliations with leading research and healthcare institutions in and around the Texas Medical Center, the world's largest healthcare complex, provide access to an exceptionally diverse array of people and resources. Discover how our affiliations enhance our education programs.
Learn More
Content
America's fourth largest city is a great place to live, work and play. Find out why.
Get to Know Houston