Master
Media Component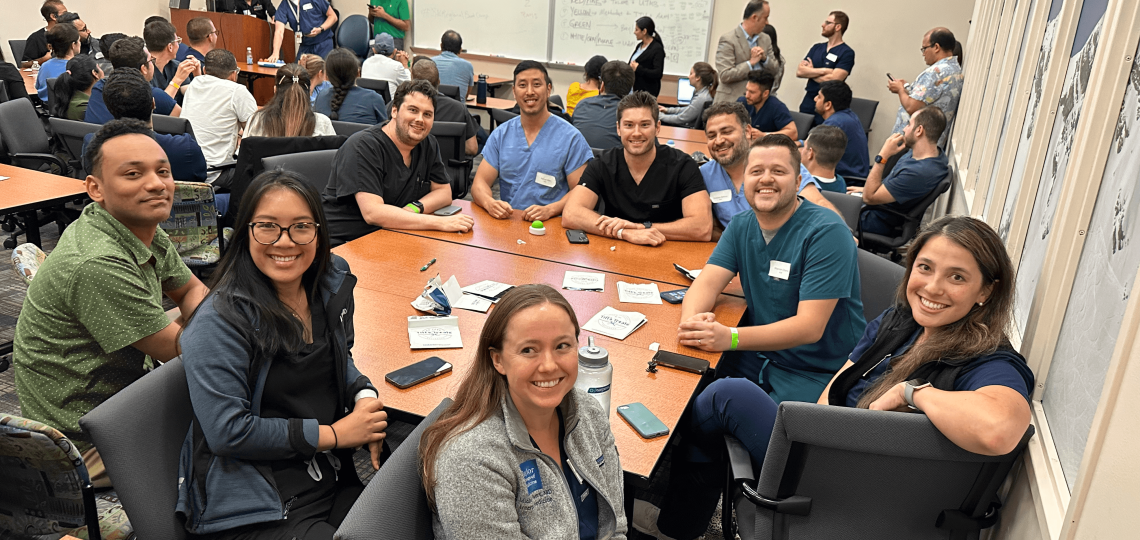 Heading
Southwest Regional Boot Camp
Content
This combined day-long boot camp is organized by MD Anderson Cancer Center, UT Health Science Center at Houston, and Baylor College of Medicine. Fellows who attend join from Baylor, UT Houston, UT Galveston, and Tulane participate annually. The workshop combines online didactic lectures and hands-on workshops teaching bronchoscopy with biopsy, thoracentesis, indwelling pleural catheter placement, chest tube insertion, percutaneous tracheostomy, and central line placement.
Heading
Difficult Airway Course
Content
The course is taught by pulmonary and critical care and anesthesia faculty. The approach to difficult airway management is introduced using simulated clinical scenarios and hands-on stations.
Heading
Mechanical Ventilation Course
Content
The mechanical ventilation course combines didactics with case-based, small group sessions. Attendees learn about new and advanced modes of mechanical ventilation and how to troubleshoot common problems encountered in patients on mechanical ventilation.