Master
Media Component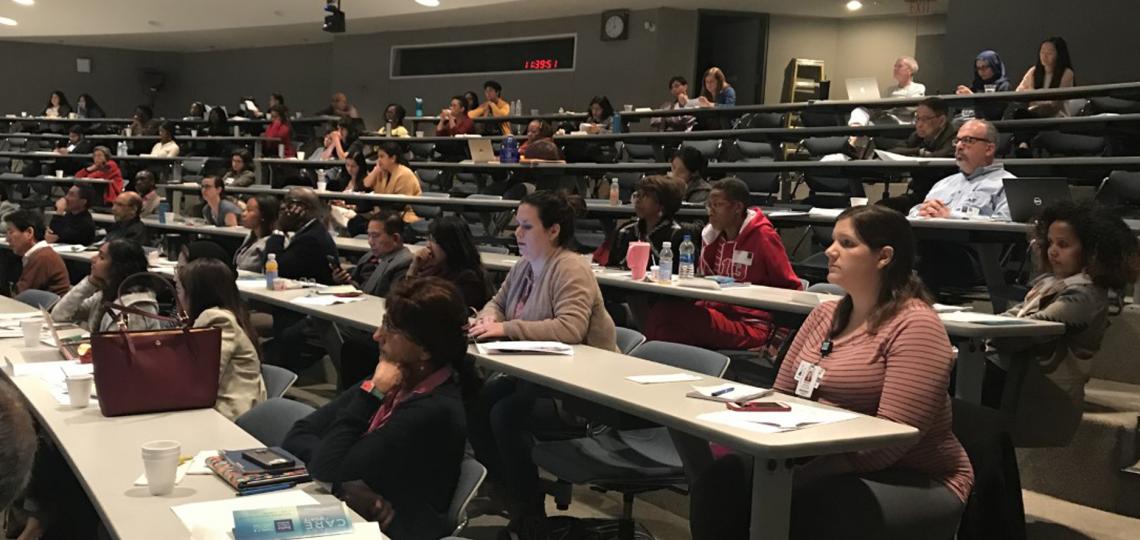 Heading
Non-Commercial Virtual Primary Care Conference
Content
Primary Care Update, a one-day virtual conference, provides evidence-based, non-commercial advice. It will be held via Zoom on Oct. 17, 2020.
Sponsored by the Department of Family and Community Medicine, the conference offers seven hours of CME (one hour of ethics included).
This live activity, Primary Care Update, with a beginning date of Oct. 17, 2020, has been reviewed and is acceptable for up to 7.00 prescribed credit(s) by the American Academy of Family Physicians. Physicians should claim only the credit commensurate with the extent of their participation in the activity.
Register Now!
Heading
Conference Agenda
Content
Time
Speaker(s)
Topic
7:50 - 8 a.m.

Roger J. Zoorob, M.D., MPH

Richard M. Kleberg, Sr. Professor and Chair

Dept. of Family & Community Medicine, Baylor College of Medicine

Welcome and Opening Remarks
8 - 9 a.m.

Ashwin Balagopal, M.D.

Division of Infectious Diseases, Johns Hopkins University

Key Note Session: COVID-19 Updates
9 - 9:15 a.m.
15 Minute Break

9:15 - 10:15 a.m.

Mohit Khera, M.D.

Department of Urology, Baylor College of Medicine

Prostate Disorders in Aging Men
10:15 - 10:30 a.m.
15 Minute Break

10:30 - 11:30 a.m.

Sandeep Aggarwal, M.D.

Department  of Medicine, Rheumatology, Baylor College of Medicine

Rheumatoid Arthritis
11:30 -11:45 a.m.
15 Minute Break

11:45 a.m. - 12:30 p.m.

Christine E. Lee MD, CPE, FAAO

Certified Physician Executive, Crossroads Coaching and Consulting

Secrets to Well-Being

12:30 - 1 p.m.

Stephanie Morain Ph.D., MPH

Medical Ethics and Health Policy, Baylor College of Medicine

Patient Care in COVID times – Ethics
1 - 1:30 p.m.
30 Minute Lunch Break
Afternoon Workshop Schedule:
Spaces are limited per session. Each of the workshops is offered multiple times to accommodate all attendees. CME Credit is available based on attendance for each of the workshops and will be added to the credits from the morning sessions. Total of 7:00 Credits is available for the entire day.
Time
Speaker
Topic
1:30- 2:30 p.m.

Sankar D. Navaneethan, M.D., MS, Ph.D.

Department of Medicine, Nephrology, Baylor College of Medicine

Cases Workshop - The Renal Disease Patient

1:30- 2:30 p.m.

Joslyn Tinsley Greely, M.D.

Department of OBGYN, Baylor College of Medicine

Cases Workshop - Heavy Menstrual Period

1:30- 2:30 p.m.

Arunima Misra, M.D.

Dept. of Cardiology, Michael E. Debakey VA Medical Center, Baylor College of Medicine

Cases/EKG Workshop - The Cardiac Patient

2:30 - 2:45 p.m.
15 Minute Break
2:45- 3:45 p.m.

Rajeev Raghavan, M.D., FASN

Department of Medicine, Nephrology, Baylor College of Medicine

Cases Workshop - The Renal Disease Patient

2:45 - 3:45 p.m.

Judy Levison, M.D., MPH

Department of OBGYN, Baylor College of Medicine

Cases Workshop - Heavy Menstrual Period

2:45 - 3:45 p.m.

Vijay Nambi, MD

Department of Cardiology, Michael E. Debakey VA Medical Center, Baylor College of Medicine

Cases/EKG Workshop - The Cardiac Patient

3:45 - 4 p.m.
15 Minute Break
4 - 5 p.m.

Sankar D. Navaneethan, M.D., MS, Ph.D.

Department of Medicine, Nephrology, Baylor College of Medicine

Cases Workshop - The Renal Disease Patient

4 - 5 p.m.

Maame Aba Coleman, M.D.

Department of OBGYN, Baylor College of Medicine

Cases Workshop - Heavy Menstrual Period

4 - 5 p.m.

Mirza Umair Khalid, M.D.

Department of Cardiology, Michael E. Debakey VA Medical Center, Baylor College of Medicine

Cases/EKG Workshop - The Cardiac Patient
5 - 5:15 p.m.
Closing Remarks