Master
Media Component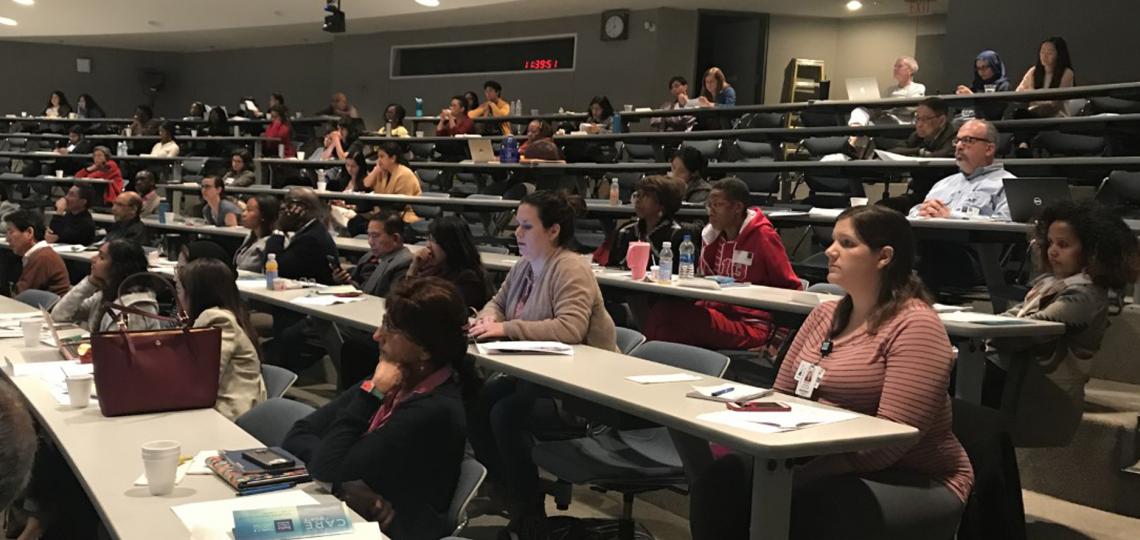 Heading
Non-Commercial Virtual Primary Care Conference
Content
Primary Care Update, a one-day virtual conference providing evidence-based, non-commercial advice, will be held via Zoom on Oct. 23, 2021.
Sponsored by the Department of Family and Community Medicine, the conference offered seven hours of CME (one hour of ethics included).
Registration Fee
The $125 registration fee covers all materials (Registration fees increase to $140 on Oct. 18, 2021.)
*No Charge For:
Full-Time and Part-Time faculty of the BCM Department of Family and Community Medicine
Family & Community Medicine Clerkship Preceptors, approved by Clerkship Director (Dr. William Huang)
All medical students, residents, and fellows approved by Ms. Bridget Angel and Dr. Warwick accordingly
**Reduced Fees – 50% off for:
ALL Baylor College of Medicine Faculty – paid and volunteer faculty of other BCM departments
PPS Preceptors of 1st year students, approved by program director (Dr. Shruti Varadarajan)
DDASH-IAT facilitators approved by Dr. Juneja.
Healer's Art facilitators approved by Dr. Blumenreich.
Register Today!
Heading
Conference Agenda and Presentations
Content
Download a copy of the Agenda.
Time
Topic
Speaker
7:50 - 8 a.m.
Chair Welcome: Opening Remarks

Roger Zoorob, M.D., MPH, FAAFP

Richard M. Kleberg Sr. Professor & Chair, Department of Family & Community Medicine, Baylor College of Medicine, Texas

8 - 9 a.m.
Keynote: Stroke and the Role that Gender Plays

Louise D. McCullough, M.D., Ph.D.

Professor & Chair Department of Neurology, UT McGovern, Texas

9  -9:15 am
Q&A in Virtual Atrium
 
9:15 - 10:15 a.m.
Practice Update: Paradigm Shift in Management of Diabetes

Nalini Ram, M.D.

Professor, Division of Endocrinology, Department of Internal Medicine, Baylor College of Medicine, Texas

9:15 - 10:15 a.m.
Q&A in Virtual Atrium
 
10:30 - 11:30 a.m.
(Ethics) Care of the Incarcerated: Equity Considerations

Marc Robinson, M.D.

Assistant Professor, Department of General Medicine, Baylor College of Medicine, Texas

11:30 a.m. - Noon
Lunch
 
Noon - 1 p.m.
Specialty Update: Heart Failure Management

Poorna Nalabothu, M.D.
Director of Heart Failure Unit, St. Marks Hospital, Utah

1 - 1:15 p.m.
Q&A in Virtual Atrium
 
1:15 - 2:15 p.m.
Mental Health: Suicide Prevention - A Growing Responsibility

Laura Marsh, M.D.

Professor of Psychiatry, Veterans Affairs, Medical Center, Texas

2:15 - 2:30 p.m.
Q&A in Virtual Atrium
 
2:30 - 3:30 p.m.
Epidemiology: The Unfolding of COVID-19: Variants & more

Laila Colburn, M.D.

Associate Professor, Department of Infectious Diseases, Emory University, GA

3 - 3:45 pm
Q&A in Virtual Atrium
 
3:45 - 4:45 p.m.
Women's Health: Menopausal Syndrome

Nina Ali, M.D.

Assistant Professor, Texas Children's Pavilion for Women, Texas

 
Q&A for the Last Session will be in the Main Zoom Meeting
 
4:45 - 5 p.m.
Conference Closing

Fareed Khan, M.D.

Professor & Vice Chair of Community Health Program, Department of Family & Community Medicine, Baylor College of Medicine, Texas