Master
Heading
Award Presentation and Lecture
Content
The award presentation and lecture will be on February 22, 2024 at 12pm CST in Houston, TX.
Heading
About the Award and Lectureship
Media Component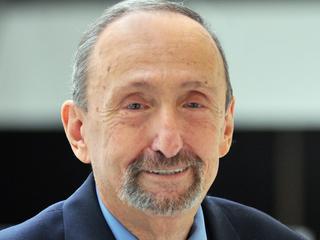 Content
The Baylor College of Medicine Center for Medical Ethics and Health Policy, the Houston Methodist Hospital System, and the Rice University Department of Philosophy are pleased to renew this international $10,000 award and named lectureship in Baruch Brody's memory. This award recognizes scholars who have made important theoretical contributions to the field of bioethics. This award honors someone in the field who embodies the values and virtues that were central to Dr. Brody's scholarly life and work at the three sponsoring institutions.
Heading
Eligibility Criteria
Content
Successful applicants will have:
Made rigorous, philosophically-informed, conceptual contributions to the field of bioethics that are of clinical and practical import
Demonstrated leadership in, and commitment to, the field of bioethics
Been appointed to a faculty appointment at an academic institution
Content
$10,000 award (SSN or ITIN required)
Spending three days as a Visiting Scholar at the Baylor College of Medicine Center for Medical Ethics and Health Policy, offering an opportunity to build collaborations at Houston Methodist Hospital System and Rice University Department of Philosophy (e.g., deliver various one-off talks, one on one meetings with faculty, etc.)
Heading
Nominations for 2023-2024
Content
Nominations for the 2023-2024 Award and Lecture are open June 5 to July 20, 2023. Late applications will not be accepted.
Heading
Nomination Process
Content
Nominees must submit a nomination packet consisting of the following:
Nomination form: To be completed by the nominee (link to form below)
Nominee publication: A piece of scholarship (i.e., an academic paper) published in the last 1-3 years that demonstrates strong conceptual/normative/philosophical work that has or should have significant practical impact on clinical practice or policy. Papers must have been published from 2019 to the present (this includes accepted and in press). Nominee must be the single author or first author of the publication
A 500 word personal statement that describes (1) the main important conceptual contribution in your paper and its significance for clinical practice, clinical research, and/or policy, and (2) how you would extend the thoughts in the paper in your public lecture (for a broad audience including practicing clinicians, philosophers, bioethicists, etc.) were you to win the award
Nominee CV
The nomination packet, comprised of the items listed above, should be compiled into a single PDF document and sent to klfrumov@bcm.edu. Nomination packets are due July 20, 2023. Late applications will not be accepted.
The Selection Committee members will video interview the top three candidates and choose an award recipient.
Nomination Form
Heading
Selection Committee
Content
Jennifer Blumenthal-Barby, Ph.D., M.A., Cullen Professor of Medical Ethics, Center for Medical Ethics and Health Policy, Baylor College of Medicine
Rabbi Shlomo Brody, Ph.D., The Tikvah Fund 
Janet Malek, Ph.D., Associate Professor, Center for Medical Ethics and Health Policy, Baylor College of Medicine; Director, Houston Methodist Biomedical Ethics Program
Laurence McCullough, Ph.D., Professor of Obstetrics and Gynecology, Zucker School of Medicine of Hofstra/Northwell; Distinguished Emeritus Professor, Center for Medical Ethics and Health Policy, Baylor College of Medicine
Amy McGuire, J.D., Ph.D., Leon Jaworski Professor of Biomedical Ethics and Director, Center for Medical Ethics and Health Policy, Baylor College of Medicine
Charles Millikan, D. Min., Vice President for Spiritual Care and Values Integration, Houston Methodist Hospital
Samuel Reis-Dennis, Assistant Professor, Department of Philosophy, Rice University