Master
Content
In January 2011, the Alkek Center for Metagenomics and Microbiome Research was established in the Department of Molecular Virology and Microbiology at Baylor College of Medicine. Here, we leverage various 'omics' technologies, microbial genetics, a variety of pre-clinical models and cell and molecular biology to enable better understanding of the human microbiome and its impact on health and disease.
Heading
Director's Message
Media Component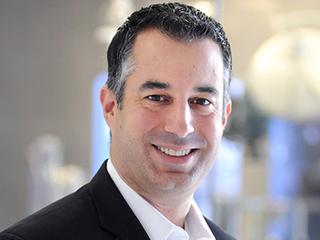 Content
"The goal of the CMMR is to understand how the microbes that live on or within the body impact heath and disease. The center has been built to engage problems at scale meaning that the CMMR can carry out studies not only in small cohorts within Houston or a specific geographical region but engage cohorts from around the world. This assist in setting the foundation to better understand how different manifestations of disease may impact the microbiome, what commonalities and unique factors there are; all giving a broad perspective of how the microbiome impacts disease."
Joseph Petrosino Ph.D.
Director, Center for Metagenomics and Microbiome Research
Heading
Translational Microbiome Science
Content
The Alkek Center for Metagenomics and Microbiome Research offers:
Discovery and Innovation: We offer safe, innovative approaches and new horizons for the study of the microbiome. 
Federal Policy and Public Education: We initiate educational outreach programs to help our collaborators understand the microbiome for healthcare implementation.
Biological Interactions: We provide a market-leading platform for large cohort studies that identify organisms associated with human health and disease.
Next Generation of Scientists: We create curricula that supports cross-disciplinary microbiome research to scientists to accelerate scientific excellence around the world.
Therapeutics and Diagnostics: We develop models that predict microbiome functions for therapeutic applications and diagnostics implementation.
Commerce and Industry: We partner with pioneers and entrepreneurs who are expanding and investing in personalized medicine within the new microbiome industry.
Content
The CMMR houses five primary faculty and over 50 students, postdoctoral fellows, research associates and staff. These investigators are currently pursuing nearly 300 individual microbiome-related projects with more than 150 collaborators worldwide, with this number increasing daily.
Meet Our Team
Heading
Facility Resources
Content
In the laboratories of CMMR faculty, researchers are developing molecular and bioinformatics tools and resources to advance numerous clinical and basic research projects.
View Resources
Content
Our services are highly collaborative, with diverse projects that include microbial ecology and model systems, immunology, cell biology, genetics and genomics, metabolomics, epidemiology, and systems engineering.
View Services