Master
Content
Efforts to prevent the spread of novel coronavirus, COVID-19, have resulted in the cancellation of events sponsored by and hosted at Baylor College of Medicine. Additional details will be provided at a later time. 
For those who have sent check for the registration we will send the checks back to the address on the check as soon as possible.
Media Component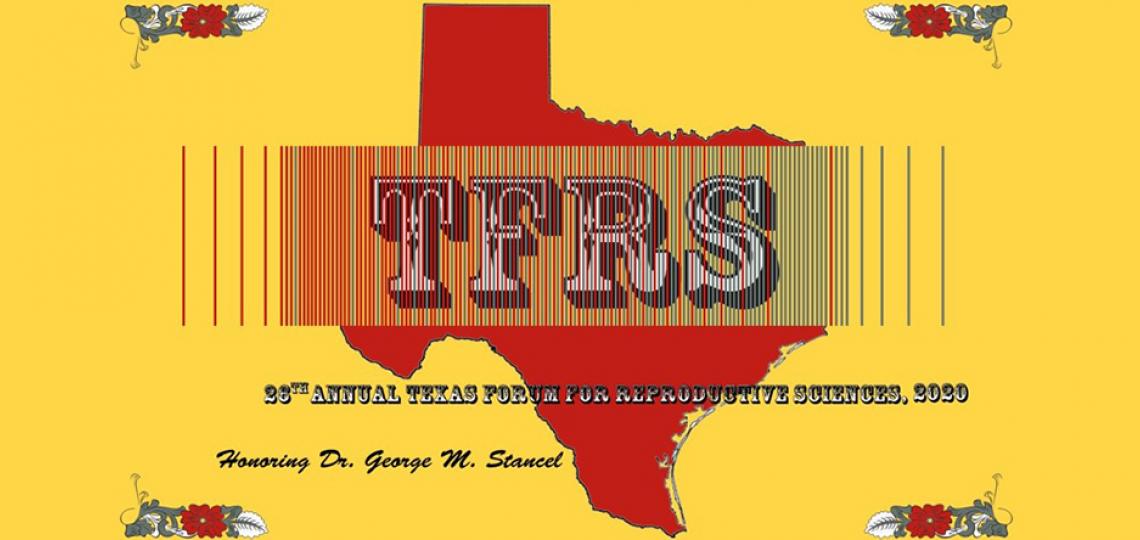 Heading
Twenty Sixth Annual TFRS Meeting - April 16-17, 2020
Content
Abstracts and attendance are invited from all institutions for basic and clinical scientists interested in the female or male reproductive systems.
Content
The meeting will be comprised of two excellent plenary lectures given by Dr. Stephanie Pangas  from Baylor College of Medicine and Dr. Swathi Arur from MD Anderson Cancer Center as well as short talks and poster sessions presented by students, fellows and junior faculty. This is a great opportunity to foster collaborations with other Texas reproductive scientists and for those in training to present their work.
Content
Registration is closed due to event cancellation.
Heading
Abstract Submission
Content
Abstract submission is closed due to event cancellation.