Master
Media Component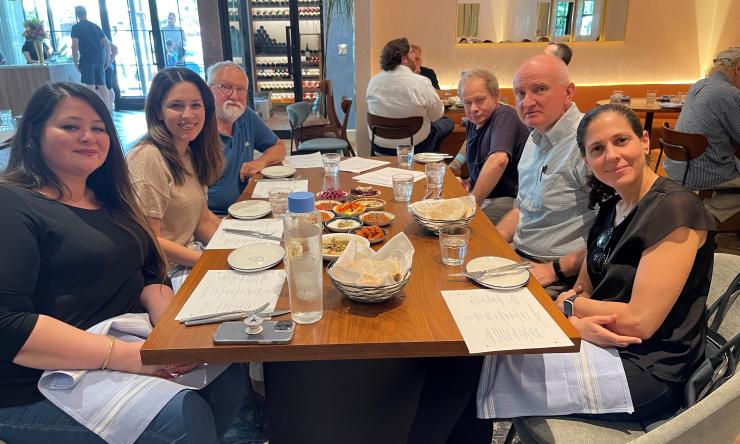 Heading
Luncheon Farewell
Content
The Stankiewicz Lab bid farewell to lab member Esra Bolukbas with a luncheon. 
Media Component
Content
Qian Liu and Natasha Bejaran at the 2019 Christmas lab luncheon.
Media Component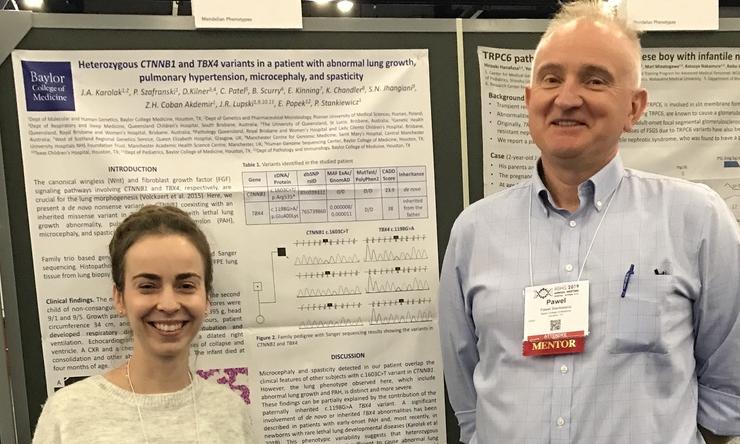 Content
Justyna Karolak and Pawel Stankiewicz at the 2019 American Society of Human Genetics Meeting.
Media Component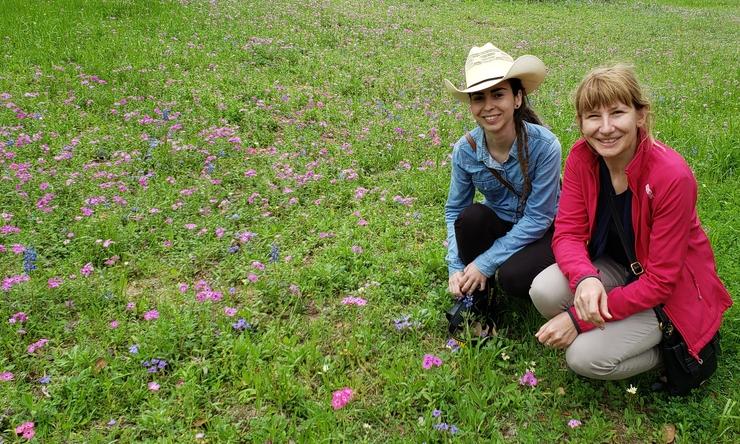 Content
Justyna Karolak and her Polish boss Marzena Gajecka enjoying the wildflowers.
Content
About Our Research
Molecular bases of human lung development
The main focus of our research is unraveling genetics of lethal lung developmental disorders. In 2009, we demonstrated that haploinsufficiency of the transcriptional factor FOXF1 gene on 16q24.1 results in a lethal neonatal diffuse developmental lung disorder, alveolar capillary dysplasia with misalignment of pulmonary veins (ACDMPV). Recently, we reported that disruption of the TBX4-FGF10 epithelial-mesenchymal signaling in human lung organogenesis due to complex compound inheritance results in interstitial neonatal lung disorders: acinar dysplasia, congenital alveolar dysplasia, and other lethal lung hypoplasias explaining the histopathological continuum observed in these rare lethal developmental disorders of the lung.
Somatic Mosaicism for SNVs and CNVs
In 2014, we found that somatic mosaicism for SNVs and CNVs that also contribute to the germline mosaicism is sig­nificantly more common than previously thought. We showed that a considerable number of apparently de novo variants causing genomic disorders occur in the previous genera­tion as a low-level somatic mosaicism and can thus be recurrently transmitted to future offspring.
Genomic Rearrangements
We are also interested in the molecu­lar mechanisms and phenotypic consequences of genomic rearrangements, e.g. the role of higher-order genomic architectural features such as low-copy repeats, retrotransposable elements (e.g. LINEs), and nonallelic homologous recombination (NAHR) in genomic instability.
Neurobehavioral and Neurodevelopmental Disorders
We described several novel neurobehavioral and neurodevelopmental disorders and identified the causative genes, e.g. PSMD12 in the Stankiewicz-Isidor syndrome (MIM 617516), BPTF in Neurodevelopmental disorder with dysmorphic facies and distal limb anomalies (MIM 617755), and TRIP12 in Mental retardation, autosomal dominant 49 (MIM 617752).
Funding
Current
R01HD087292  2017 - 2022
NIH/NICHD
Unrecognized scale and clinical relevance of somatic mosaicism
Role: Principal Investigator
R01HL137203   2017 - 2021
NIH/NHLBI
Epigenomic dysfunction at 16q24.1 vascular defects and perinatal consequences
Role: Principal Investigator
Past
R01HL101975   2010 - 2014
NIH/NHLBI
Pathogenetics of the FOX transcription factor gene cluster on 16q24.1
Role: Principal Investigator