Master
Media Component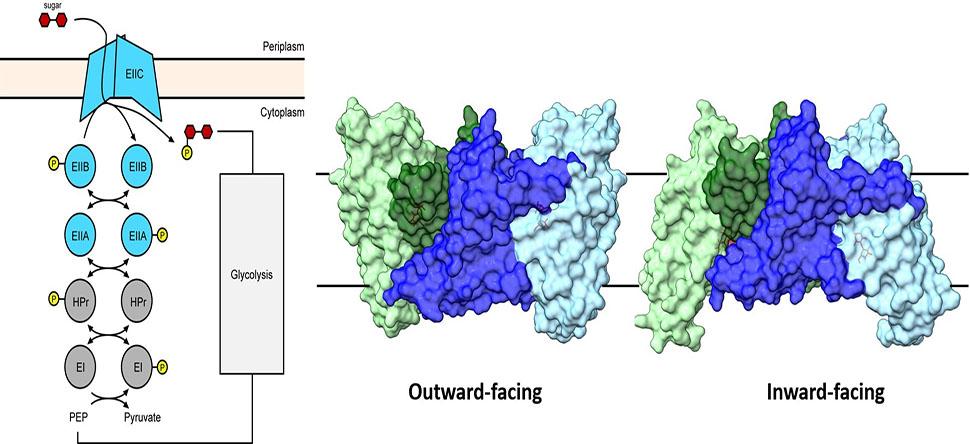 Heading
Phosphotransferase System
Content
The phosphotransferase system is required for sugar uptake in bacteria and Enzyme IIC (EIIC) is the protein that transports sugar across the cell membrane. By solving structures of an EIIC in two conformations and by integrating single-molecule fluorescence and molecular dynamics simulations, we revealed the mechanism of sugar transport across the cell membrane.
Media Component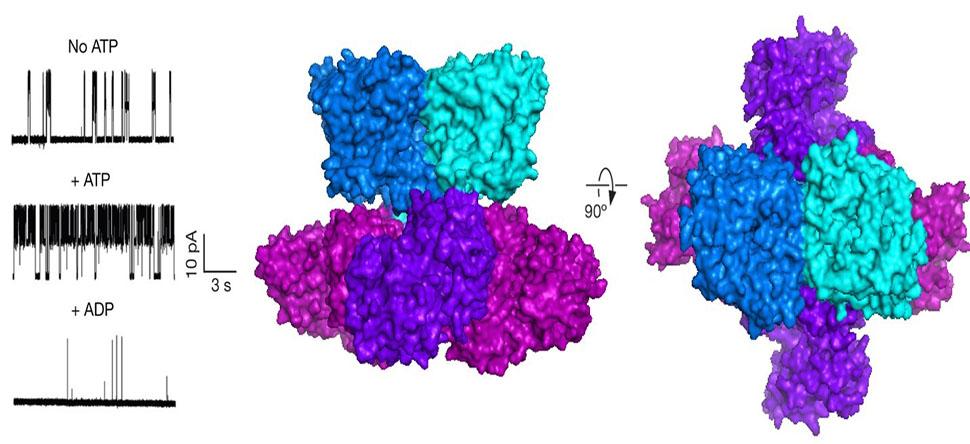 Heading
TrkH is an Ion Channel in Bacteria
Content
TrkH is an ion channel in bacteria and it is required for bacteria growth. By solving structures of TrkH in open and closed conformations and by recording its single channel activities, we showed how the channel can be opened by ATP and closed ADP.
Media Component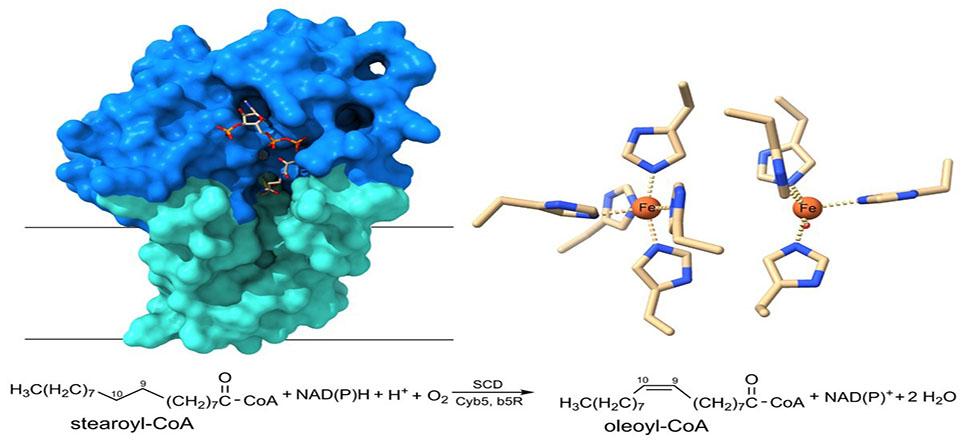 Heading
Novel Diiron Center in Stearoyl-CoA Desaturase (SCD)
Content
Mammalian membrane-bound SCD is a validated drug target for treating obesity, diabetes and cancer. We solved its crystal structure and discovered a novel diiron center at its active site. Current effort focuses on understanding its mechanism of catalysis and its inhibition by small molecules.