Master
Media Component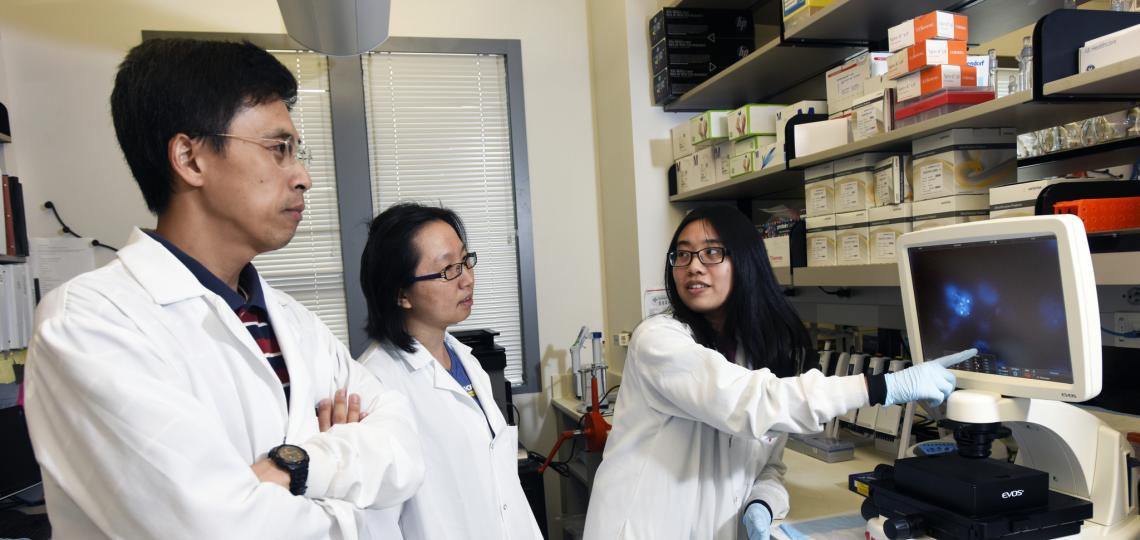 Heading
About the Ferreon Lab
Content
Our lab is interested in two major areas:
The study of intrinsically disordered proteins (IDPs) and their role in protein's function and dysfunction. We are focused on IDPs involved in stem cell biology and neurodegenerative diseases.
Technique development and their applications in the study of protein behavior, e.g. single molecule fluorescence and NMR spectroscopic techniques.
Content
Nanog Structure and Function in Stem Cell Pluripotency (2018-2022)
Grant: 1RO1 GM122763 01A1
Content
Allan Chris M. Ferreon, Ph.D.
Baylor College of Medicine (Office) - BCM130
One Baylor Plaza, Room BCMN-N520.02
Houston, TX 77030
Email: Allan.Ferreon@bcm.edu
Phone: (713) 798-1754
Fax: 713-798-3145
Josephine C. Ferreon, Ph.D.
Baylor College of Medicine (Office) - BCM130
One Baylor Plaza, Room BCMN-N520.03
Houston, TX 77030
Email: Josephine.Ferreon@bcm.edu
Phone: (713) 798-1756
Fax: 713-798-3145