Master
Media Component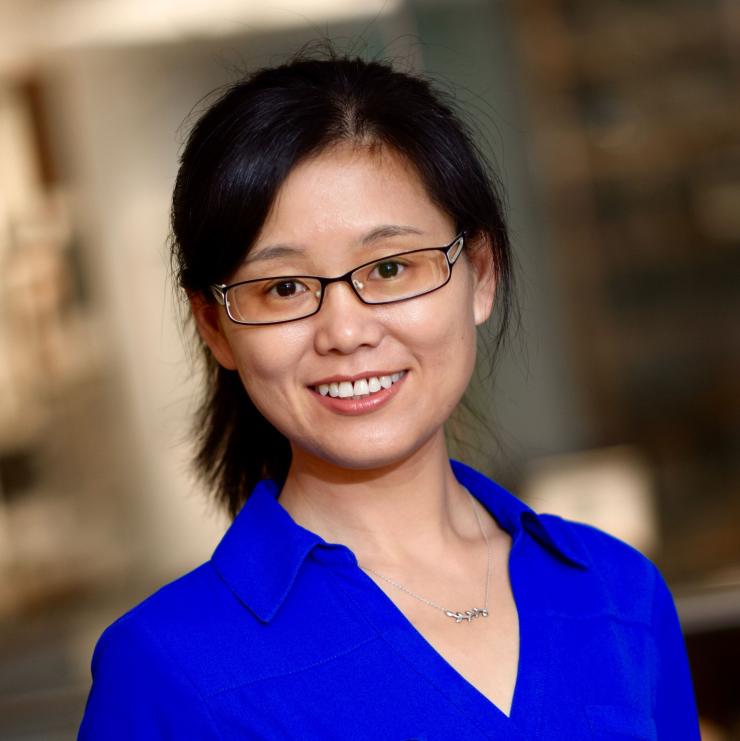 Content
Area: Molecular and Human Genetics
Associate Professor of Molecular and Human Genetics and the Fyfe Endowed Chair in the Huffington Center on Aging
Dr. Meng Wang, associate professor of molecular and human genetics, has developed a successful innovative multidisciplinary research program that has produced original contributions to the fields of aging biology, lipid metabolism and reproductive biology.

Her laboratory uncovered the first lysosome-to-nucleus retrograde lipid messenger pathway, provided in-depth biochemical mechanisms for its action, and demonstrated its novel roles in regulating longevity, published in Science in 2015. Her work published in Nature Cell Biology and Cell also provided the first evidence for a novel communication mode between bacteria and their eukaryotic mitochondria, deciphered bacteria-derived metabolites mediating this ancient dialogue and their signaling mechanisms, and determined their vital effects on host's lipid metabolism and longevity.

These studies have direct translational impact as they identify new nutrient-based approaches to increasing health span. In the area of reproductive fitness, she conducted the first genome-wide RNAi screen for gene inactivation that induces reproductive longevity, and identified a list of new genes associated with endocrine control of reproductive aging. Given the increasing trend of delayed childbearing in our current society, her discoveries are timely and lay critical foundations for improving reproductive health in humans.

Her groundbreaking contributions to technological innovation now allow for sensitive and specific trace of in vivo dynamics of small metabolites in living cells and organisms. These new technological advances have transformed how we investigate these bioactive small molecules and have revealed previously unknown physiological activities.
Dr. Wang's nomination was based on the following publications:
Folick, A., Oakley, H.D., Yu, Y., Sanor, L., Kumari, M., Zechner, R., and Wang, M.C. (2015) Lysosomal signaling molecules regulate longevity in Caenorhabditis elegans. Science 347(6217): 83-86.
Bing, H., Sivaramakrishnan, P., Lin, C.J., Neve, I.A.A, Sowa, J.N., He, J., Tay, L.W.R., Sizovs, A., Du, G., Wang, J., Herman, C., Wang, M.C. (2017) Microbial genetic composition tunes host longevity. Cell 169(7): 1249-1262.
Yu, Y., Mutlu, A.S., Liu, H., Wang, M.C. (2017) High-throughput screens using photo-highlighting discover BMP signaling in mitochondrial lipid oxidation. Nat Commun 8: 865.