Master
Media Component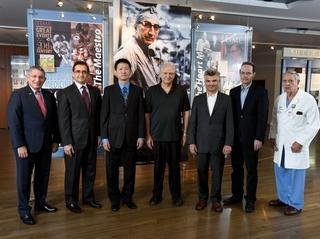 Content
Hugo J. Bellen, D.V.M., Ph.D.
Professor, Department of Molecular and Human Genetics, and Department of Neuroscience | Director, Program in Developmental Biology
Hashem El-Serag, M.D., M.P.H.
Professor | Chief, Gastroenterology and Hepatology
Wei Li, Ph.D.
Associate Professor | Dan L Duncan Comprehensive Cancer Center and Department of Molecular and Cellular Biology Baylor College of Medicine
James Martin, M.D., Ph.D.
Professor, Vivian L. Smith Chair in Regenerative Medicine
Andreas Tolias, Ph.D.
Associate Professor, Neuroscience