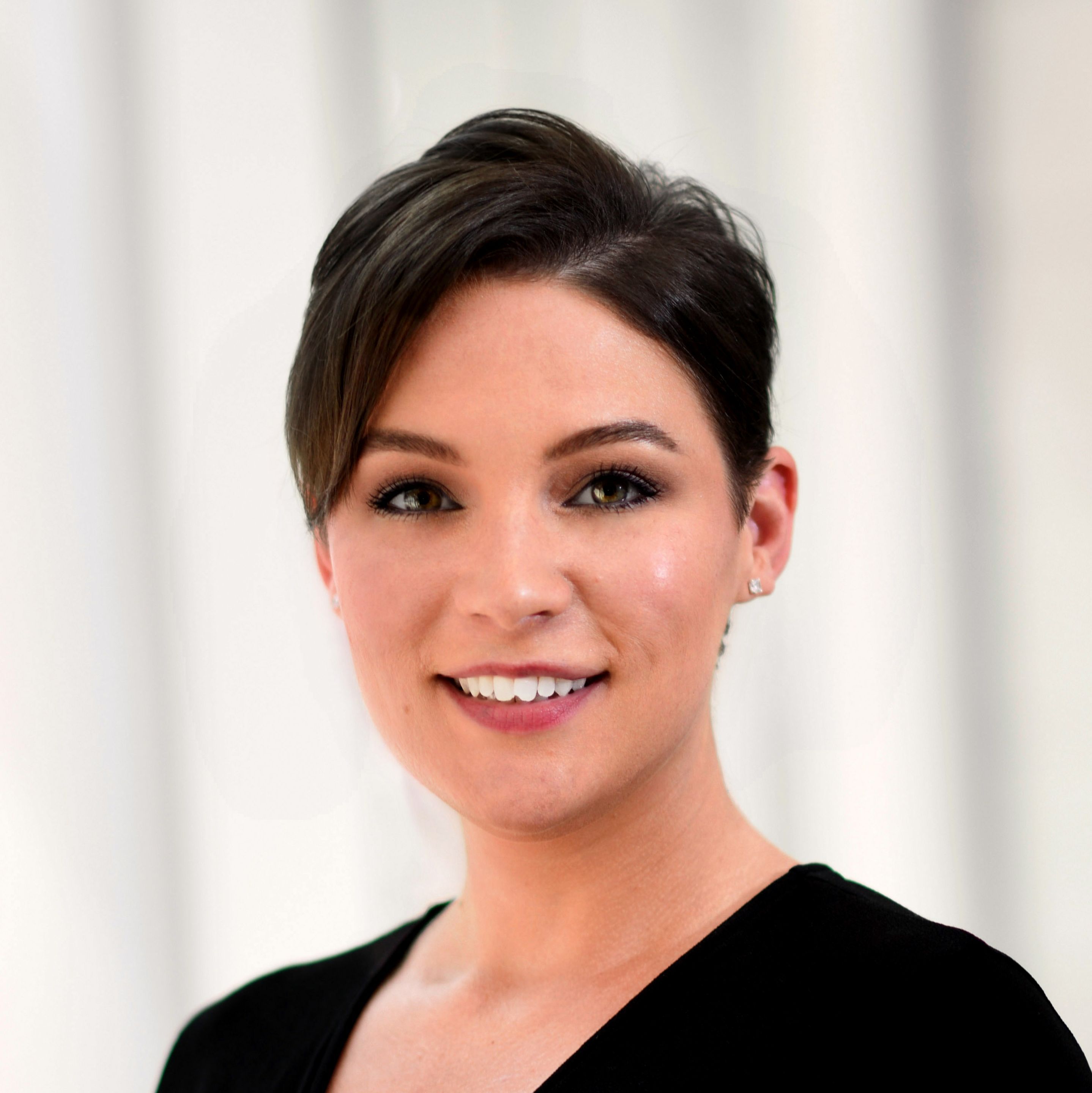 Email
Websites
Is this you?Log in to edit your profile.
Positions
Assistant Professor

Center for Medical Ethics and Health Policy
Baylor College of Medicine
Houston, TX, US
Education
PhD from Rice University

04/2014 - Houston, Texas, United States

MA from Rice University

12/2010 - Houston, Texas, United States

BA from Clark University

05/2004 - Worcester, Massachusetts, United States
Professional Interests
Ethical, Legal, and Social Issues (ELSI) in genomics
Medical Anthropology
Clinical Integration of Genomic Sequencing
Newborn Genomics
Biobanking
Ethnographic Methods
Anthropology of Science & Technology
Qualitative Research Methods
Professional Statement
Dr. Pereira is an assistant professor in the Center for Medical Ethics and Health Policy. Her current research focuses on social and ethical issues in genomics, with particular emphasis on the impact of integrating genomics into the clinical care of different populations, including newborns, healthy adults, and military personnel. Additional research interests include issues related to banking, sharing, and research use of human biospecimens. She received her BA in psychology from Clark University, summa cum laude, and her PhD in anthropology with a focus on medical anthropology and anthropology of science from Rice University.
Selected Publications
Malek, J, Pereira, S, Robinson, JO, Gutierrez, AM, Slashinski, MJ, Parsons, DW, Plon, SE, McGuire, AL. "Responsibility, Culpability, and Parental Views on Genomic Testing for Seriously Ill Children." Genetics in Medicine. (in press)
Pereira, S, Robinson, JO, Gutierrez, AM, Petersen, D, Hsu, RL, Lee, CH, Schwartz, TS, Holm, IA, Beggs, AH, Green, RC, McGuire, AL, for The BabySeq Project Group. "Perceived Benefits, Risks, and Utility of Newborn Genomic Sequencing in the BabySeq Project." Pediatrics. 2019;143(s1):S6-S13.
Pereira, S. ""DNA is information, and genetics is information technology": Reconsidering the genetic code." Am J Bioeth. 2019;19(1):75-76.
Holm, IA, McGuire, AL, Pereira, S, Rehm, H, Green, RC, Beggs, AH, for the BabySeq Project Group. "Returning a genomic result for an adult-onset condition to the parents of a newborn: Insights from the BabySeq Project." Pediatrics. 2019;143(s1):S37-S43.
Shamshirsaz, AA, Sellner, AA, Erfani, H, Aagaard, KM, Nassr, AA, Pereira, S, Belfort, MA, McCullough, LB, Chervenak, FA. "An ethical framework for research on maternal-fetal intervention in the presence of maternal HIV or Hepatitis B and C seropositivity." Obstet Gynecol. 2019;133(1):48-52. Pubmed PMID: 30531563
Pereira, S, Wright Clayton, E. "Commercial Interests, the Technological Imperative, and Advocates: Three Forces Driving Genomic Sequencing in Newborns." Hastings Center Report. 2018;July/August:S43-44. Pubmed PMID: 30133724
Johnston, J, Lantos, JD, Goldenberg, A, Chen, F, Parens, E, Koenig, BA, members of the NSIGHT Ethics and Policy Advisory Board. "Sequencing Newborns: A Call for Nuanced Use of Genomic Technologies." Hastings Center Report. 2018;July/August:S2-6. Pubmed PMID: 30133723
Genetti, CA, Schwartz, TS, Robinson, JO, VanNoy, GE, Petersen, D, Pereira, S, Fayer, S, Peoples, HA, Agrawal, PB, Betting WN, Holm, IA, McGuire, AL, Waisbren, SE, Yu, TW, Green, RC, Beggs, AH, Parad, RB. "Parental Interest in Genomic Sequencing of Newborns: Enrollment Experience from the BabySeq Project." 2018;[Epub ahead of print]
Kostick, KM, Brannan, C, Pereira, S, Lázaro-Muñoz, G. "Psychiatric genetics researchers' views on offering return of results to individual participants." Am J Med Genet B Neuropsychiatr Genet. 2018;[Epub ahead of print] Pubmed PMID: 30358063
Holm, IA, Agrawal, PB, Ceyhan-Birsoy, O, Christensen, KD, Fayer, S, Frankel LA, Genetti, CA, Krier, JB, LaMay, RC, Levy, HL, McGuire, AL, Parad, RB, Park, PJ, Pereira, S, Rehm, HL, Schwartz, TS, Waisbren, SE, Yu, TW, Green, RC, Beggs, AH. "The BabySeq Project: Implementing Genomic Sequencing in Newborns." BMC Pediatrics. 2018;18(225) Pubmed PMID: 29986673
Pereira, S, Robinson, JO, Peoples, HA, Gutierrez, AM, Majumder, MA, McGuire, AM, Rothstein, MA. "Do privacy and security regulations need a status update? Perspectives from an intergenerational survey." 2017 September;12(9):e0184525. Pubmed PMID: 28926626
Roberts, JL, Pereira, S, McGuire, AL. "Should you profit from your genome?." Nature Biotechnology. 2017;35(1):18-20. Pubmed PMID: 28072771
Berg, JS et al.. "Newborn Sequencing in Genomic Medicine and Public Health." Pediatrics. 2017;139(2):e20162252. Pubmed PMID: 28096516
Pereira, S, Robinson, JO, McGuire, AL. "Return of Individual Genomic Research Results: What do Consent Forms Tell Participants?." European Journal of Human Genetics. 2016;24(11):1524-1529. Pubmed PMID: 27329739
Frankel, LA, Pereira, S, McGuire, AL. "Potential Psychosocial Risks of Sequencing Newborns." Pediatrics. 2016;137(S1):S24-S29. Pubmed PMID: 26729699
Becnel, LB, Pereira, S, Drummond, JA, Gingras, MC, Covington, KR, Kovar, CL, Doddapaneni, HV, Hu, J, Muzny, D, McGuire, AM, Wheeler, DA, Gibbs, RA. "An Open Access Pilot Freely Sharing Cancer Genomic Data from Participants in Texas." Scientific Data. 2016;16(3):160010. Pubmed PMID: 26882539
McGuire, AL, Moore, Q, Majumder, M, Walkiewicz, M, Eng, C, Belmont, J, Nassef, S, Darilek, S, Rutherford, K, Pereira, S, Scherer, S, Sutton VR, Wolf, D, Gibbs, RA, Kahn, R, Sanchez, LA, on behalf of the Molecular Autopsy Consortium of Houston (MATCH). "The Ethics of Conducting Molecular Autopsies in Cases of Sudden Death in the Young." Genome Research. 2016;26:1165-1169. Pubmed PMID: 27412853
Pereira, S, Gibbs, RA, McGuire, AL. "Open Access Data Sharing in Genomic Research." Genes. 2014;5(3):739-747. Pubmed PMID: 25178093
Caskey CT, Gonzalez-Garay ML, Pereira S, McGuire AL. "Adult Genetic Risk Screening." Annual Review of Medicine. 2014;65:1-17. Pubmed PMID: 24188662
Gonzalez-Garay ML, McGuire AL, Pereira S, Caskey CT. "Personalized genomic disease risk of volunteers." Proc Natl Acad Sci U S A.. 2013;110(42):16957-16962. Pubmed PMID: 24082139
Pereira S. "Motivations and Barriers to Sharing Biological Samples: A Case Study." J Pers Med.. 2013 June;32(2):102-110. Pubmed PMID: 25562521