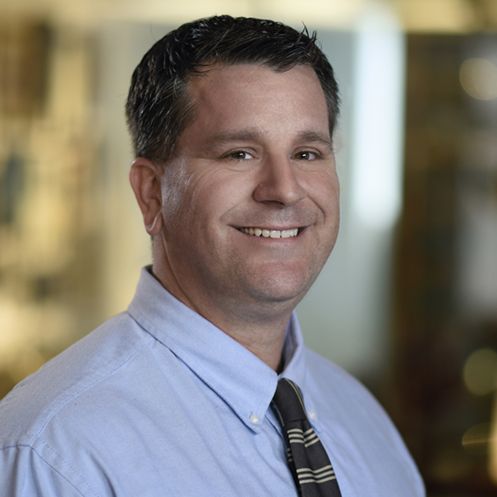 Email
Phone
Addresses
Office

Neurosensory Center

NC100I

6501 Fannin Street

Houston, Texas 77030

United States

(713) 798-5209
Is this you?Log in to edit your profile.
Positions
Medical Illustrator, Manager Department Web Production and Special Projects

Surgery
Baylor College of Medicine
Houston, TX, US
Certifications
Board Certified Medical Illustrator

Association of Medical Illustrators
Professional Interests
Scientific illustration
3D Animation
Web Design
Scientific editing
Medical Illustration
Professional Statement
Scott Holmes graduated with a major in Medical Illustration in 1995 from a joint program between Cleveland Institute of Art and Case Western Reserve University in Cleveland, Ohio. In his final year, while working for Physical Anthropology at the Cleveland Museum of Natural History, he had the opportunity to complete the reconstruction of the Australopithecus afarensis AL-288 "Lucy", at the time the oldest known fossil hominid known. It is still on display at the museum. That same year he began work at Medical Plastics Lab (Now Laerdal) in Gatesville, Texas. There, he designed anatomical models, CPR simulators and created traditional illustrations for MPL's literature. In 1997, to gain a better sense of the end-user's perspective for the training mannequins he created, Scott earned a certification as an Emergency Medical Technician.
Scott came to us from UT Medical School at Houston where he worked for over 12 years in the Department of Surgery as well as a few years simultaneously in Pathology & Laboratory Medicine, Pediatric Surgery and the Center for Traumatic Injury Research (CeTIR).
In 2011 he joined the Michael E. DeBakey Department of Surgery where he works in a wide range of media, including surgical and scientific illustration, publication, web design, graphic design, and animation. He will continue to work to strengthen communication within the department and its footprint in the scientific and medical community. He can assist with creation and clarification of figures for grants and publications.
Selected Publications
DY Liu, S Holmes, Z Kaposztas, R Zhang, J Yuan, AZ. Luo, MR Blackburn, AD Kulkarni, F Thomson, CT Van Buren. "Topical Application of Nucleotides Does Not Affect Wound Healing in CD73 Knockout Mice." Clin Nutrition. 2009;4(2):173.
Van Buren CT, McKissick E, Holmes S, Kerman RH, Lappin JA.. "The Successful Use of Donor-specific Antibody Crossmatch-negative Donors in Renal Transplantation." BIT Life Sciences' 3rd Annual International C.
Memberships
Association of Medical Illustrators

Professional Member
Projects
Editor - Surgery News

Michael E. DeBakey Department of Surgery

Editor - Surgery eNews Updates

Michael E. DeBakey Department of Surgery

Surgical Research Core

Michael E. DeBakey Department of Surgery

Social Media

Michael E. DeBakey Department of Surgery
Facebook and Twitter