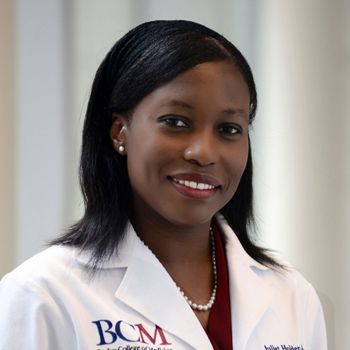 Websites
Comprehensive Bariatric Surgery Center
VIICTR Research Database
Laparoscopic Adjustable Gastric Banding
Is this you?Log in to edit your profile.
Positions
Assistant Professor and Director, Surgery Core Clerkship

Department of Surgery
General Surgery
Baylor College of Medicine
Education
M.D. from Wake Forest University

01/2003 - Winston-Salem, NC, United States

Clinical Fellowship at Duke University Medical Center

01/2009 - Durham, NC, United States
Advanced Laparoscopic and Bariatric Surgery

Residency at Texas A&M University Health Science Center

01/2008 - Temple, Texas, United States
General Surgery

B.S. from St. Andrews Presbyterian College

01/1996 - Laurinburg, NC, United States
Certifications
American Board of Surgery
Professional Interests
Weight-loss Surgery
General Surgery and Surgical Oncology
Bariatric Surgery
Gastric Sleeve
Lap-band
Gastric Bypass
Nissen fundoplication
Gastric reflux
Laparoscopic spleen surgery
Professional Statement
Dr. Holder Haynes specializes in bariatric and minimally invasive general surgery. She can provide surgical weight loss solutions including gastric sleeve, Lap-band, gastric bypass, and Nissen fundoplication procedures. Dr. Holder-Haynes also provides general laparoscopic surgical procedures such as colectomy and hernia repair. She joined the BCM faculty in 2011 and currently serves as Director of the General Surgery Clinical Clerkship.
Dr. Holder-Haynes has a special interest in medically underserved populations and serves as a mentor for programs in the Office of Diversity and Community Outreach. Her research interests include adult and pediatric obesity.