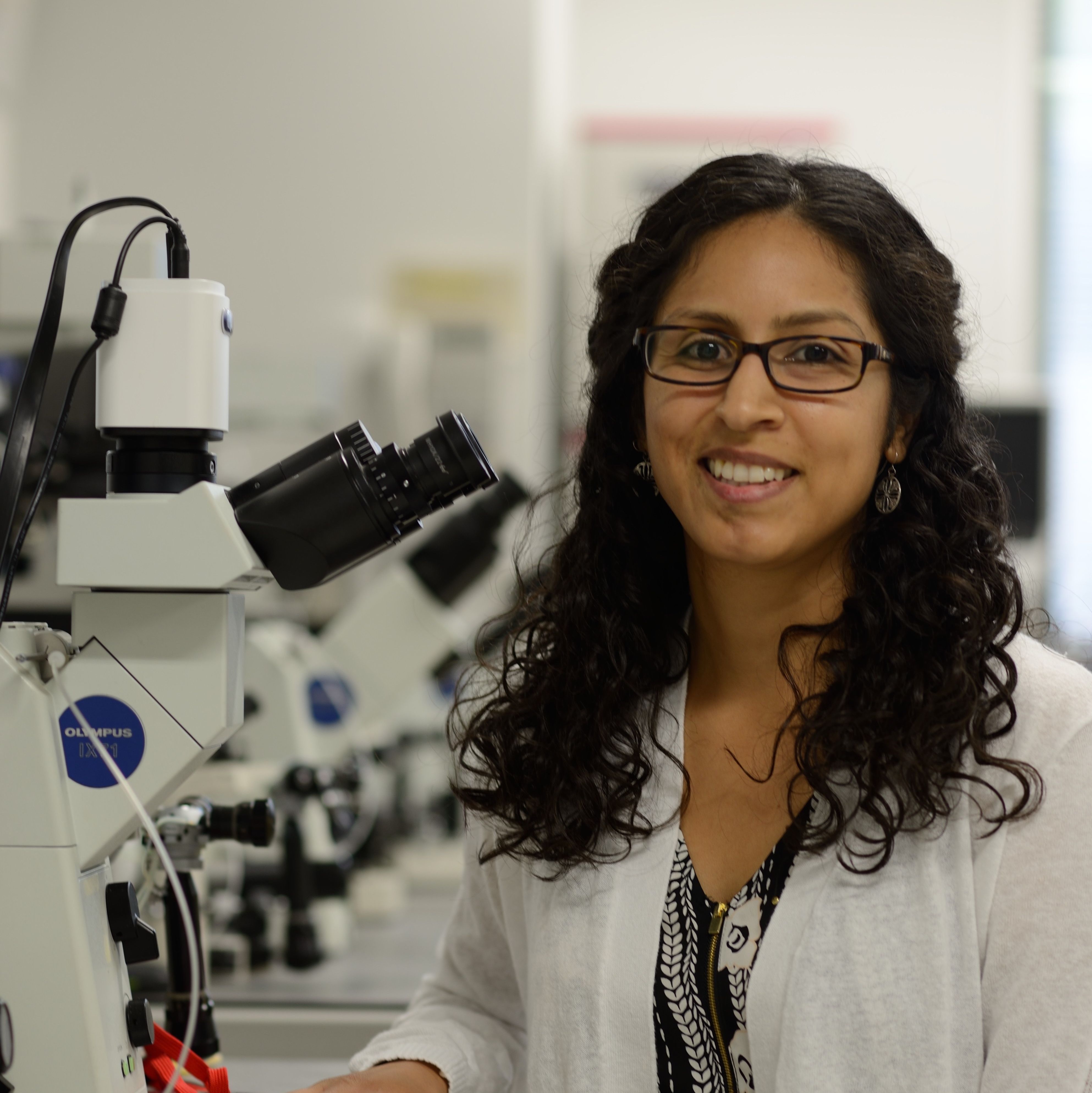 Email
Addresses
Baylor College of Medicine (Lab)

One Baylor Plaza

S205

Houston, Texas 77030

United States
Websites
Is this you?Log in to edit your profile.
Positions
Instructor

Pathology and Immunology
Baylor College of Medicine
Houston, TX, US
Education
PhD from Northwestern University

Chicago, Illinois, United States
Life Sciences/Molecular Biology

MS from Chicago State University

Chicago, Illinois, United States
Cell and Molecular Biology

BS from University of Illinois at Urbana-Champaign

Urbana-Champaign, Illinois, United States
Biological Sciences
Professional Statement
The goal of my research is to improve the current treatments available to treat infertility by studying the signaling pathways that control blastocyst implantation in the uterus. I am also a fellow in the Institutional Research and Academic Career Development Award (IRACDA) program, which provides training in the pedagogy of education. Through my participation in the IRACDA fellowship, I have designed and implemented inquiry-based laboratory modules for advanced cell biology students at the University of St. Thomas, a Hispanic-serving institution in Houston. I have also taught lecture and practicum courses in Cell and Molecular Biology to undergraduate students. My career goals include obtaining faculty position at an institution that values research and teaching.
Memberships
Society for the Study of Reproduction

Member

Endocrine Society
Funding
Postdoctoral Fellow

Research Education and Career Horizon Institutional Research and Academic Career Development Award (REACH-IRACDA)

Postdoctoral Enrichment Program Award

Burroughs Wellcome Fund

NIH LRP Award

Eunice Kennedy Shriver National Institute of Child Health and Human Development

NIH Supplement to Promote Diversity in Research

Eunice Kennedy Shriver National Institute of Child Health and Human Development

Mentoring for Success: Developing fundamental Skills for Biomedical Research

Training Grant

NIH K99/R00 Pathway to Independence Award

Eunice Kennedy Shriver National Institute of Child Health and Human Development