Charlene A Flash, M.D.
Picture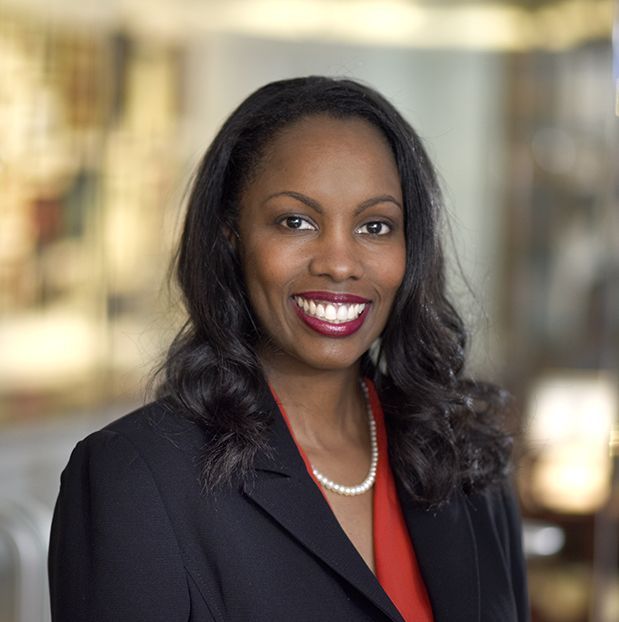 Charlene A Flash, M.D.
Assistant Professor
Email
charlene.flash@bcm.edu
Positions
Assistant Professor

Medicine-Infectious Disease
Baylor College of Medicine
Houston, TX US
Education
Advanced Training from Beth Israel Deaconess Medical Center

01/2012 - Boston, MA United States
Advanced Training from Brown University

01/2010 - Providence, RI United States
M.D. from Robert Wood Johnson Medical School

01/2006 - Piscataway, NJ United States
M.P.H. from University Of Medicine And Dentistry Of New Jersey

01/2006 - Piscataway, NJ United States
B.S. from Yale University

01/1998 - New Haven, CT United States
Honors & Awards
Center of Excellence in Minority Health and Health Disparities - Post Graduate Fellowship, 2012
Excellence in Consultative Medicine, Brown, 2010
New Jersey Dept. of Health and Senior Services Student Award, 2006
Promise Clinic Recognition Award, 2006
Academic Excellence in Primary Care Medicine Award, 2006
Gold Humanism Honor Society, 2005, 2006
Professional Interests
HIV
HIV prevention
Pre-exposure prophylaxis (PrEP)
Health disparities among person with or at risk for HIV/AIDS
Women's health
Infectious Diseases
Professional Statement
Dr. Charlene Flash is a national expert on the implementation of HIV pre-exposure prophylaxis, having developed one of the first comprehensive HIV prevention programs in the United States to prescribe HIV pre-exposure prophylaxis (PrEP) to high-risk heterosexuals and men who have sex with men (MSM) in a real-world setting outside the context of a demonstration project or clinical trial. Currently the Assistant Medical Director of HIV Prevention Services for Harris Health System in Houston, TX, Dr. Flash is an Assistant Professor of Medicine in the Division of Infectious Disease at Baylor College of Medicine. Dr. Flash provides primary care to a large panel of patients with HIV at Thomas Street Health Center, one of the oldest and largest free-standing HIV clinics in the United States, and serves on the HIV service as well as the General Infectious Disease Service at Ben Taub Hospital.
To complement her clinical activities, Dr. Flash conducted a prospective observational study to investigate changes in risk behavior and risk perception among heterosexuals and MSM and to examine indicators of retention and adherence in an HIV prevention program. She has been awarded a K23 career development award from the National Institute of Mental Health of NIH, to create a model for PrEP implementation among Black women in primary care settings. This builds on prior work in which she conducted a qualitative analysis of the acceptability of HIV pre-exposure prophylaxis among at-risk Black women in Boston, Massachusetts. Her work provided some of the earliest data on PrEP acceptability among U.S. women. She has also investigated national PrEP utilization data as well as attitudes towards PrEP among primary care providers in high-incidence, resource-limited settings in the US. Dr. Flash has also investigated the role of changes in HIV testing policy in advancing HIV prevention.
Dr. Flash serves as a reviewer for the CDC's clinical guidelines: Preexposure Prophylaxis for the Prevention of HIV Infection in the United States. Dr. Flash serves on the CDC Women and PrEP Working Group. Dr. Flash provides consultation for the Houston Department of Health and Human Services PrEP Implementation activities and to the Black AIDS Institute Learning Collaborative for PrEP implementation. Dr. Flash mentors infectious disease fellows, medical residents, medical students, public health students and social work students.
Dr. Flash has a degree in Chemistry from Yale, an MD from Robert Wood Johnson Medical School, and an MPH in Quantitative Health Care Assessment from the University of Medicine and Dentistry of New Jersey School of Public Health. Dr. Flash then completed a combined residency in Internal Medicine and Pediatrics at Brown University, and a fellowship in adult Infectious Disease at Harvard University. Dr. Flash is board certified in Internal Medicine and adult Infectious Diseases.
Websites
Selected Publications
Gaur S, Whitley-Williams P, Flash C, Jimenez E, Petrova A

"Disparity in hospital utilization of rapid HIV-1 testing for women in labor with undocumented HIV status.." Matern Child Health J. 2010 Mar;14(2):268-73. Pubmed PMID: 19259801

Jimenez M, Tan-Billet J, Babineau J, Jimenez JE, Billet T, Flash C, Levin S, West B, Tallia A

"The Promise Clinic: a service learning approach to increasing access to health care.." J Health Care Poor Underserved. 2008 Aug;19(3):935-43. Pubmed PMID: 18677080

Flash C, Krakower D, Mayer KH

"The Promise of Antiretrovirals for HIV Prevention.." Curr Infect Dis Rep. 2012 Apr;14(2):185-93. Pubmed PMID: 22351302

Flash, CA, Pasalar, S., Hemmige, V., Davila, J. A., Hallmark, C. J., McNeese, M., ... & Giordano, T. P.

"Benefits of a routine opt-out HIV testing and linkage to care program for previously diagnosed patients in publicly funded emergency departments in Houston, TX.."

JAIDS. 2015;69:S8-S15.
Flash CA, Stone VE, Mitty JA, Mimiaga MJ, Hall KT, Krakower D, Mayer KH.

"Perspectives on HIV Prevention Among Urban Black Women: A Potential Role for HIV Pre-Exposure Prophylaxis.."

AIDS Patient Care STDS. 2014 Dec;28(Suppl 12):S635-42.

Yasukawa K, Patel SM, Flash CA, Stager CE, Goodman JC, Woc-Colburn L.

"Trypanosoma cruzi Meningoencephalitis in a Patient with Acquired Immunodeficiency Syndrome."

Am J Trop Med Hyg.. 2014;

Flash, CA, Landovitz, R., Giler, R. M., Ng, L., Magnuson, D., Wooley, S. B., & Rawlings, K.

"Two years of Truvada for pre-exposure prophylaxis utilization in the US."

Journal of the International AIDS Society. 2014;17(4 Suppl 3)
Hide 3 publications
Projects
1. Developing an Implementation Program to Optimize Uptake of HIV Pre-Exposure Prophylaxis among Black Women in Primary Care Settings
Memberships
HIVMA

(01/2016)
Infectious Disease Society of America

(01/2012)
International AIDS Society

(01/2011)
American College of Physicians

(07/2007)
American Medical Student Association

(07/2001 - 06/2006)
Skills
HIV
HIV Prevention
Pre-exposure Prophylaxis