Study of LDL lowering drug found no increase of adverse events
Media Component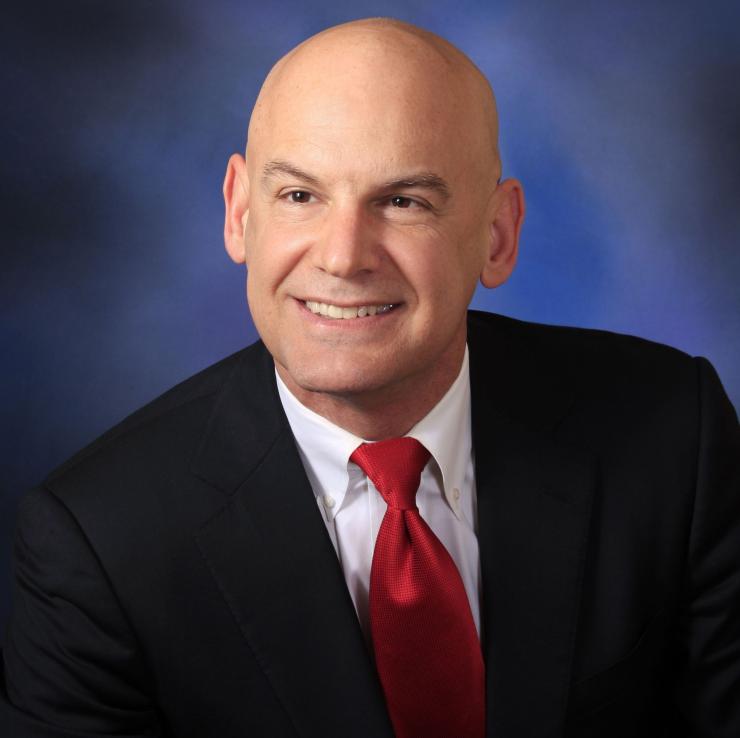 Content
A study looking at safety and efficacy of a new drug that has been found to significantly lower LDL cholesterol in those who are being treated with a statin but still have high cholesterol and increased risk of cardiovascular events has found that taking the drug does not increase overall adverse events or serious adverse events when compared to placebo.
Baylor College of Medicine researchers taking part in the CLEAR (Cholesterol Lowering via Bempedoic Acid, an ACL-Inhibiting Regimen) Harmony trial have found that while the new drug, bempedoic acid, when taken over approximately a year, did cause some adverse effects, adding bempadoic acid therapy to maximally tolerated statin therapy appeared to have an acceptable safety profile.
The findings, published today in the New England Journal of Medicine, highlight the importance of examining both benefits and risks when it comes to treatment of cholesterol.
"From past studies we know that bempedoic acid does lower LDL cholesterol, but longer term studies were needed to look at safety and efficacy," said Dr. Christie Ballantyne, professor of medicine and chief of the section of cardiology at Baylor. "It is important to understand more about the risks and benefits of taking a new drug. What kind of side effects will we see and when a side effects develops, is it one that can be recognized and managed by patients and physicians? The important outcome in this trial was that we found the serious side effects were similar to those from taking a placebo, and that LDL cholesterol levels were significantly reduced in the group taking bempedoic acid."
The 52-week trial involved more than 2,000 patients, some receiving bempedoic acid and others receiving a placebo. Those taking part had atherosclerotic cardiovascular disease, heterozygous familial hypercholesterolemia, or both. Patients had to have an LDL cholesterol level of at least 70 mg/dL while receiving the highest intensity statin regimen they were able to maintain.
Researchers found that in both groups, the incidence of adverse events was about 78 percent and the incidence of serious adverse events was 14 percent. In the group taking bempedoic acid, the average LDL levels were reduced by 19.2 mg/dL.
"Some of the adverse effects, such as increases of uric acid and gout, are problems that healthcare providers can recognize with routing blood tests and that can be managed. So the bigger picture is, understanding the types of side effects that can develop, whether they can be managed, and the benefit of the drug on LDL levels in patients who are at high risk for cardiovascular events and who still have higher levels of LDL-C than are optimal on the highest dose of statin that they can tolerate," Ballantyne said.
There were more deaths reported in the bempedoic acid group than the placebo group; however, the causes were found unlikely to be related to the trial drug, such as cases of cancer and cardiac deaths in participants with extensive histories of cardiovascular disease.
"It is important to note that this trial is one study from a larger group of completed lipid studies that have been submitted to the FDA for evaluation in regards to the consideration of approval of bempedoic acid for public use," Ballantyne said.
In addition, a much larger long-term outcomes trial also is in progress that will examine the impact of this therapy on cardiovascular events in high-risk patients who are not able to tolerate statins and who have high levels of LDL-C.
Others who took part in the study include Kausik K. Ray, M.D., M.Phil., Harold E. Bays, M.D., Alberico L. Catapano, Ph.D., Narendra D. Lalwani, Ph.D., M.B.A., LeAnne T. Bloedon, M.S., R.D., Lulu R. Sterling, Ph.D., and Paula L. Robinson, M.S. A complete list of the investigators in the CLEAR Harmony trial is provided in the Supplementary Appendix, available at NEJM.org. The study is supported by Esperion Therapeutics. Full disclosure forms provided by the authors are available with the full text of this article at NEJM.org.
Ballantyne also is the director of the Maria and Alando J. Ballantyne, M.D., Atherosclerosis and Lipid Laboratory at Baylor and director of the Center for Cardiometabolic Disease Prevention at Baylor. He also holds the J. S. Abercrombie Chair in Atherosclerosis and Lipoprotein Research at Baylor.