Baylor introduces new metastatic breast cancer program
Media Component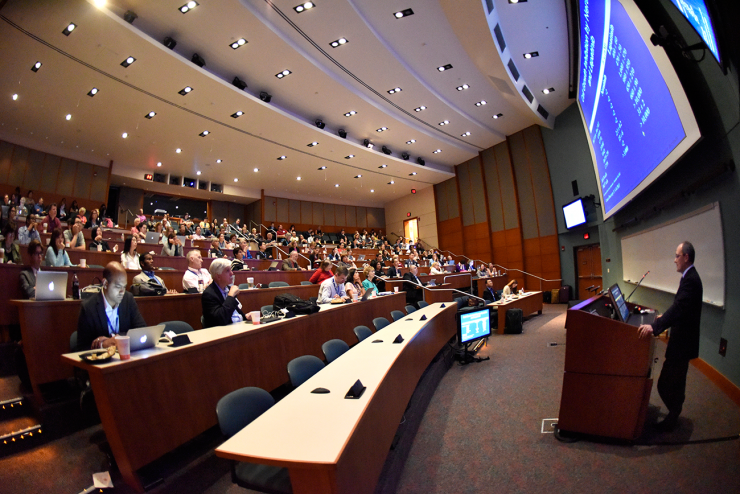 Content
Oct. 13 has been declared Metastatic Breast Cancer Day by the Senate of the State of Texas. In honor of this proclamation, and in tandem with its commitment to metastatic breast cancer research, Baylor College of Medicine and the Lester and Sue Smith Breast Center, part of the NCI-designated Dan L Duncan Comprehensive Cancer Center at Baylor, are launching a new program aimed at fighting the disease.
Made possible in part by a generous gift from Lisa and Ralph Eads, the metastatic breast cancer program will forge stronger links between laboratory and clinical science, with a goal of improving care.
"We are thrilled to begin this new program focused on metastatic disease, and are so grateful to the Eads family for their gift that supports the program," said Dr. Matthew Ellis, McNair Scholar and professor and director of the Lester and Sue Smith Breast Center at Baylor. "There will be a particular emphasis on sophisticated diagnostic approaches, which we hope will promote the design of new treatments that represent accurate matches between treatment options and the biological characteristics of each tumor."
"Metastatic breast cancer is a devastating disease. With Baylor's leadership in precision medicine and Dr. Ellis' expertise in metastatic disease, we are honored to support a new program aimed at improving patient outcomes," said Baylor College of Medicine trustee, Ralph Eads.
For an update on ongoing research and clinical efforts in the field of metastatic breast cancer in Houston and beyond, the annual Metastatic Breast Cancer Conference will be held on Oct. 12 and 13. The conference is jointly provided by Baylor, the Breast Center and Theresa's Research Foundation. Learn more.